Prince Edward Island
Summer 2007.
The first weekend in Nova Scotia and it was time to start getting things done. I needed to visit Prince Edward Island and have it struck from the record of "provinces I haven't been to".
Prince Edward Island is the smallest and least populated province in all of Canada. You could fit 115 PEIs in Michigan and an astonishing 189 PEIs in Ontario. The 104th largest island in the world has 135851 residents and is reached by ferry or the Confederation Bridge.
The island was originally known as Saint Johns Island; but to distinguish it from other Maritime areas (St.John's Newfoundland, Saint John, New Brunswick); it was renamed by the British to Prince Edward Island. The island's new name honored Prince Edward Augustus (1767 - 1820), the fourth son of King George and the father of Queen Victoria.
Prince Edward Island, specifically Charlottetown, held the Charlottetown Conference in 1864 which led to the formation of Canada in 1867. Yet PEI didn't join Canada and remained part of Great Britain. For the next six years, PEI pondered being its own nation and even entertained delegates trying to absorb it into the United States of America. Once the U.S. began negotiations; Sir John A. Macdonald stepped in at the fear of U.S. expansionism and negotiated for PEI to join Canada in 1873 (the 7th province).
---
Does wading in the Northumberland Strait below Confederation Bridge count as swimming in the ocean?
---
Once onto the island, I headed westward and into Summerside. There are two cities on the island and Summerside is the smaller of the two.
---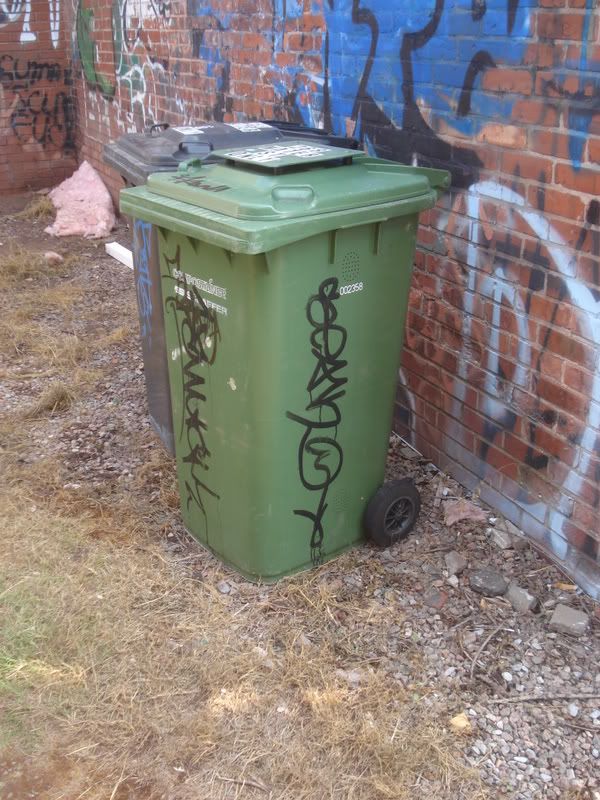 Summerside was full of foul graffiti; but did have its highlights in places.
---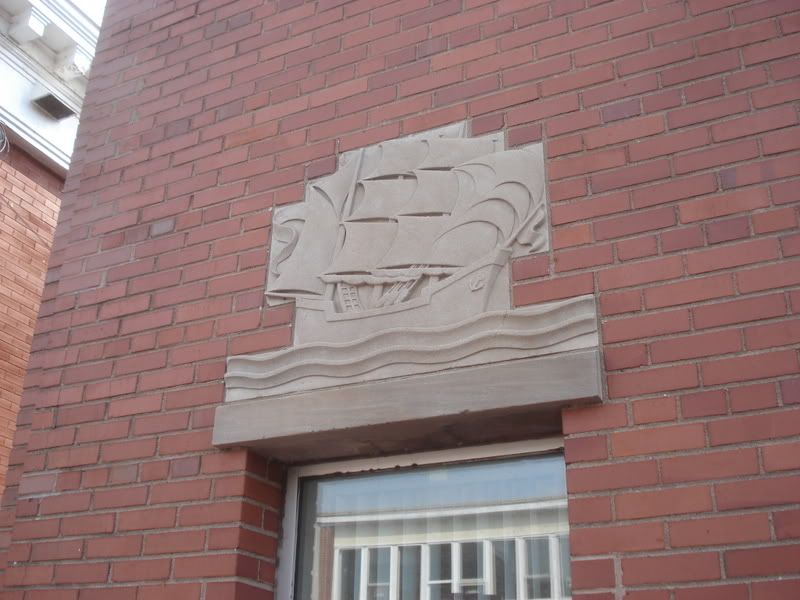 Bank of Nova Scotia.
---
After Summerside, it was a scenic drive through areas of sandstone cliffs and salt land marshes.
---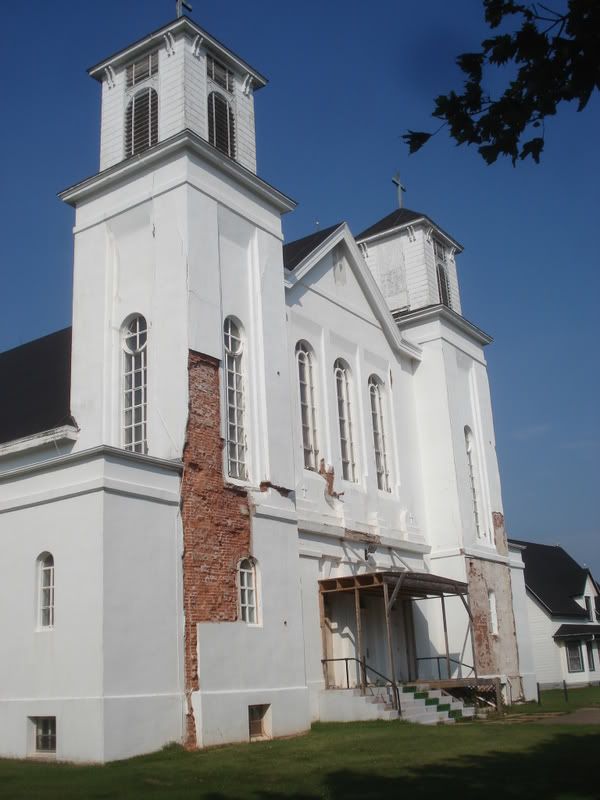 An old forgotten Acadian church near the ocean.
---
I stopped to take a picture of some horses by the ocean and ended up liking the shot of the graveyard better. Go Figure.
---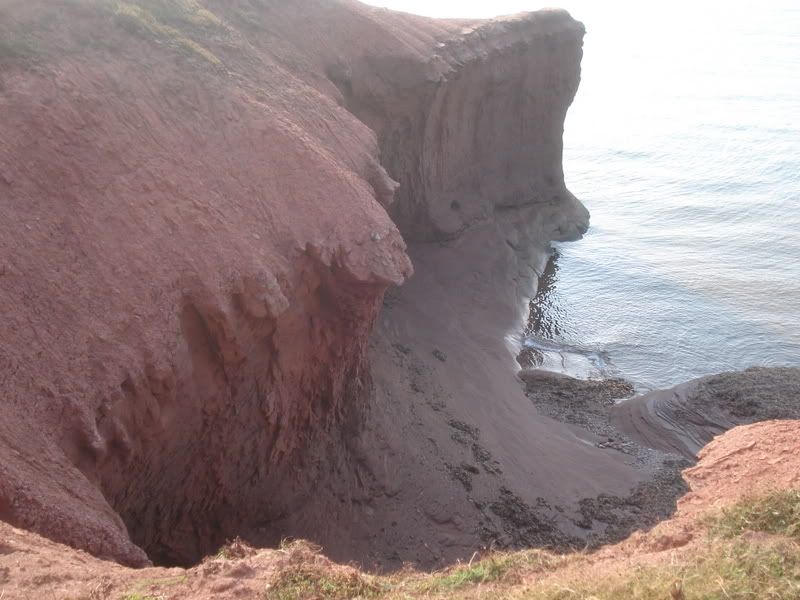 The aforementioned sandstone cliffs.
---
I got this dude to park his sick car in this shot for scale.
---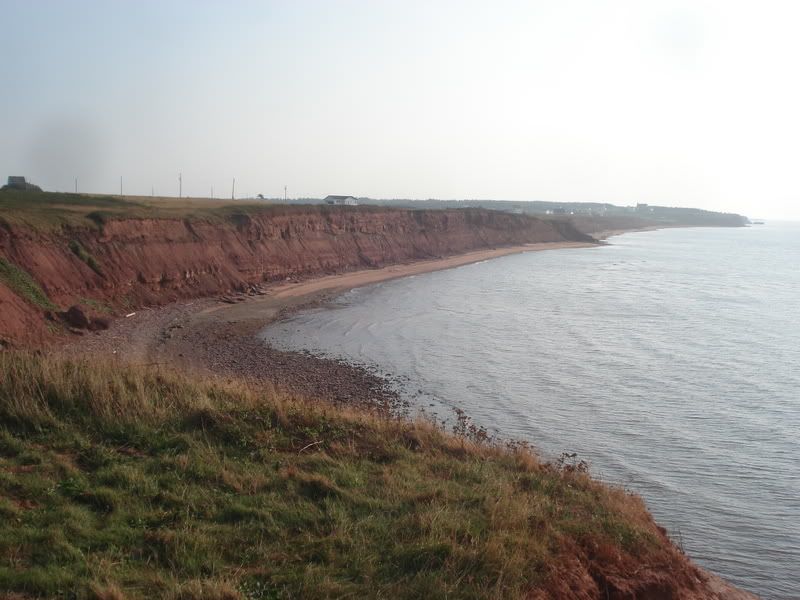 Whenever I'd stop my car and get out by the ocean, I found myself singing either Cursive's Driftwood or Against Me!'s The Ocean.
---
The North Cape of PEI was riddled with wind turbines. I thought it made the place look surreal; although I'm sure there are plenty of people that would disagree.
---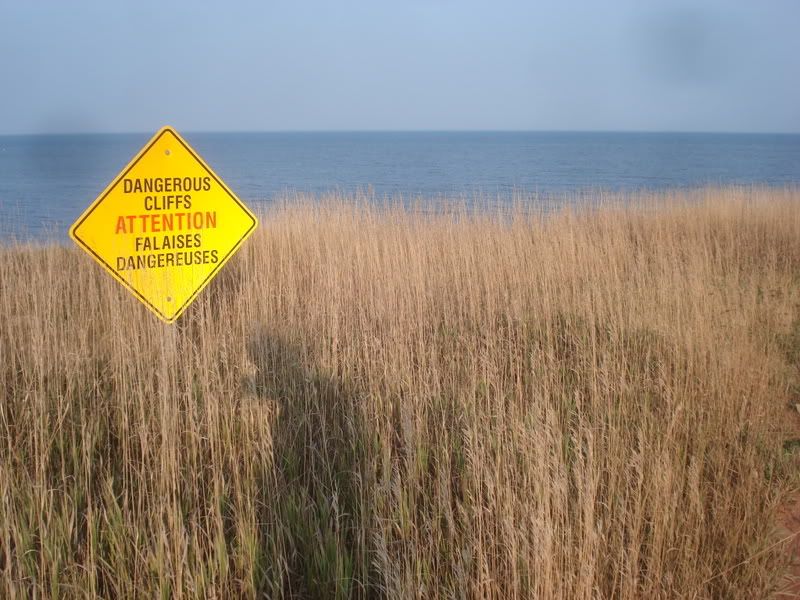 Pfft. The cliffs here weren't half as dangerous as the previous ones.
---
A Sandpiper! There were plenty of these little guys on the coast.
---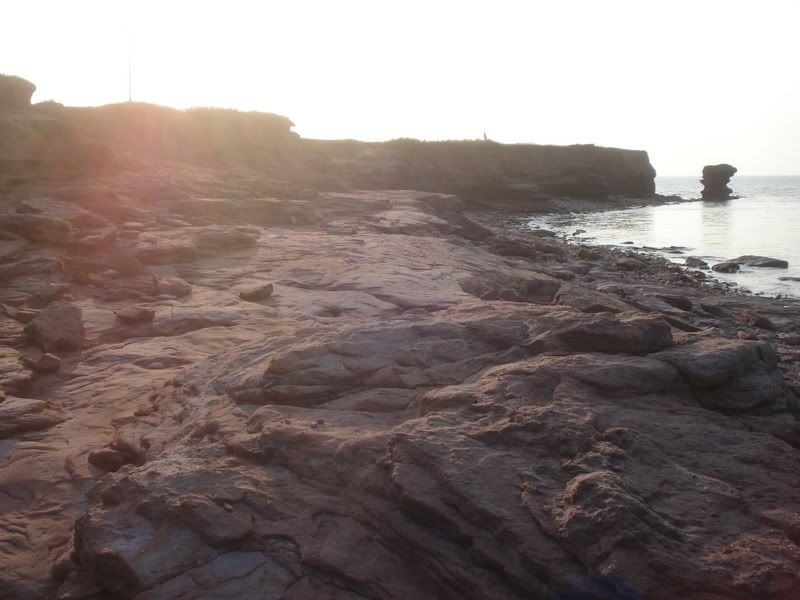 The Northern Tip of Prince Edward Island. I should have brought a boom box and blasted some Northern Touch.
---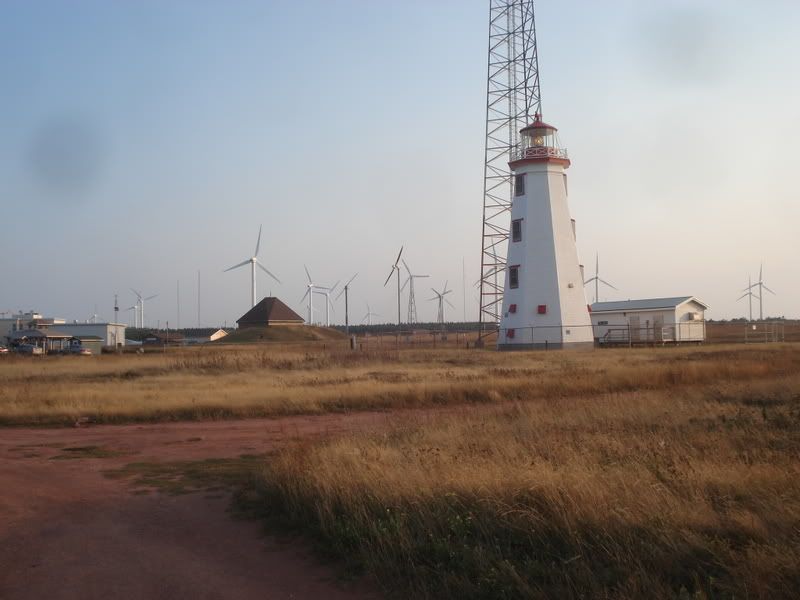 The view after the tip afforded plenty of wind turbines.
---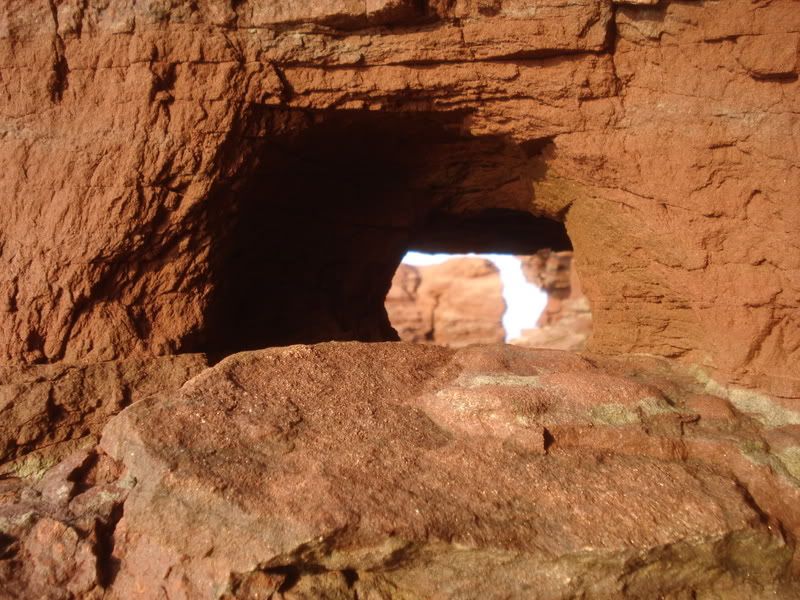 Sandstone hole.
---
If you know me, then you know that I get obsessed with names.
So was the way with Tignish, PEI; but then I got there and some complete tool was tailgating me to high hell in his stupid sooped-up (see spoiler and twin cherry bombs) Sunfire.
I grew very angry, screamed profanities, suddenly hated Tignish and dipped out real quick.
---
After Tignish and before Charlottetown was Saint Patrick's Church, Grand River, P.E.I.
And yes, I would have got a picture with the whole steeple in it; but the mosquitoes were biting me quicker than I could kill them - I couldn't believe how bad they were.
---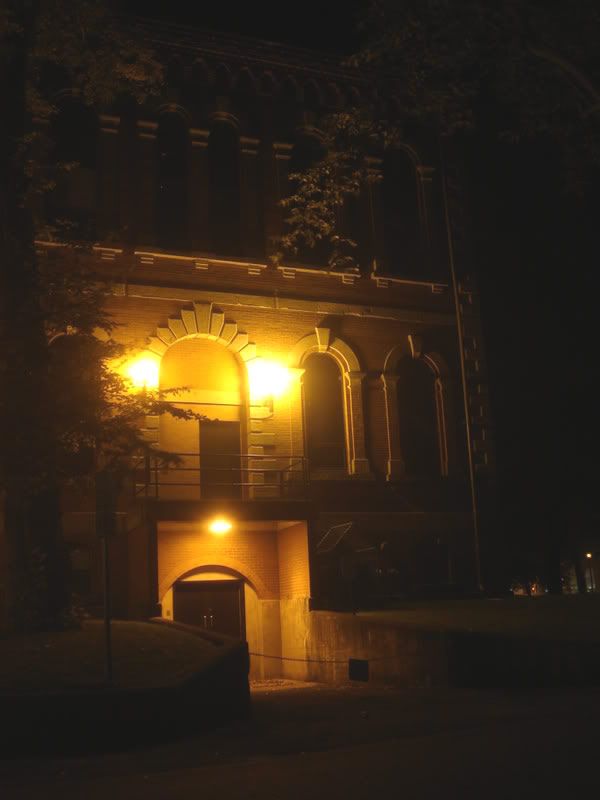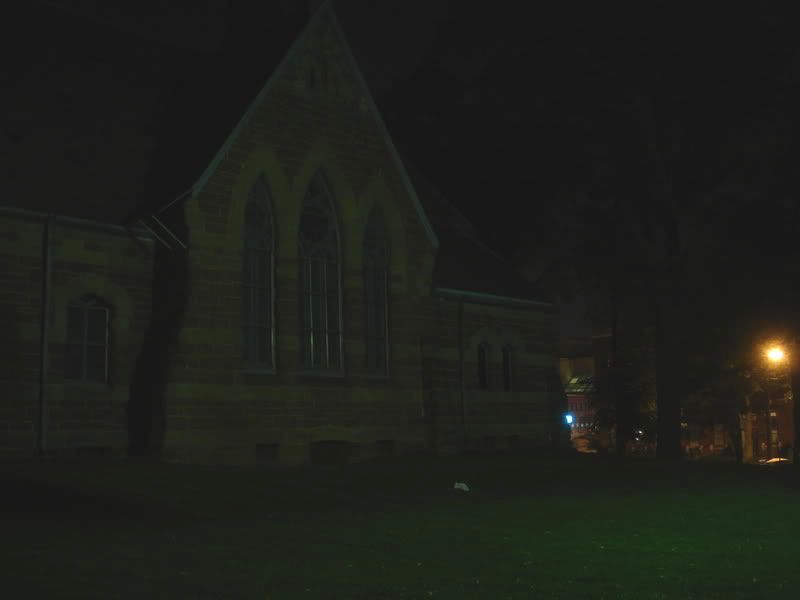 The second day I got to Nova Scotia, I hurt my heel. I could barely walk properly and had trouble riding my bike. Although, that wouldn't stop me from trying. Once, I got to Charlottetown; I drove a bit and saw some stuff I wanted to ride and got to it. Sure enough, I hurt my heel even more and had to hobbled around even worse. It was necessary though, I had to get some pictures of PEI's capital city.
---
I headed on into the night towards the East Coast of P.E.I.
Cardigan! Too sick of a village. I drove a little distance from Cardigan and into a bigger town, where I found a Sobeys and parked my car for a couple hours of shuteye.
---
I woke up prior to sunrise so that I could head over to Panmure Island and shoot the lighthouse in the early morning hours.
This is probably one of my favourite pictures that I've taken in my lifetime.
---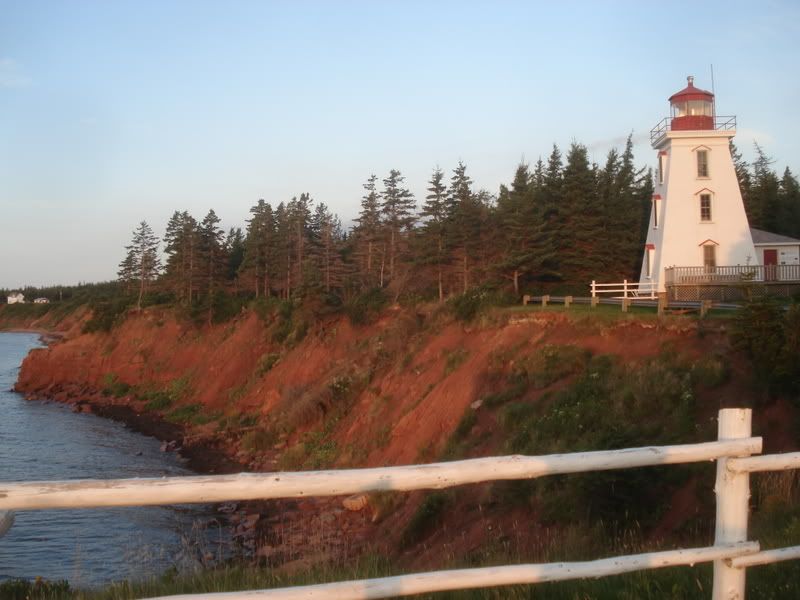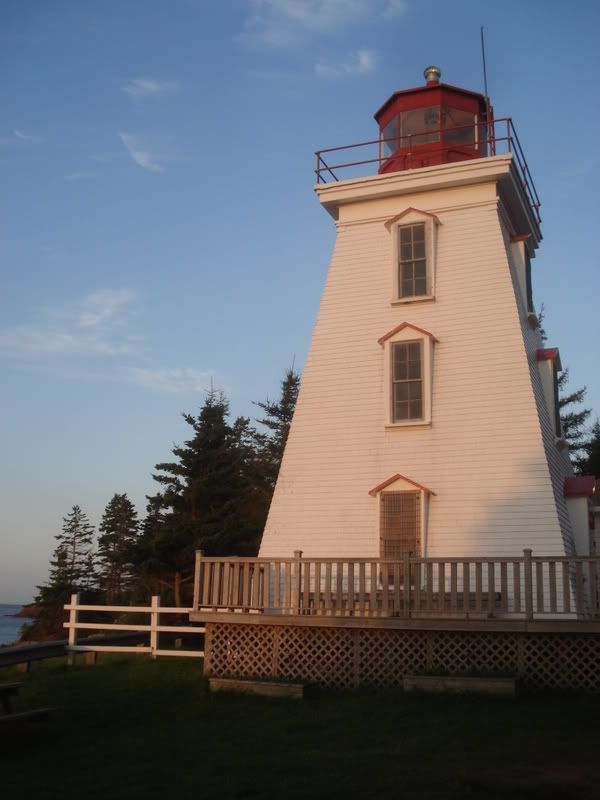 Another lighthouse along the coast. This one being Cape Bear - the station where Thomas Barlett was the first person to hear the distress signal of the Titanic sinking off the coast of Newfoundland.
---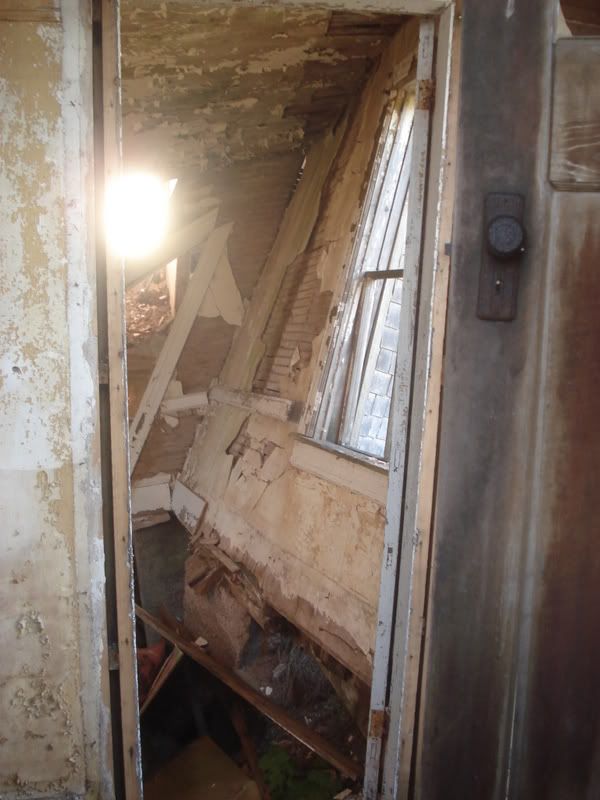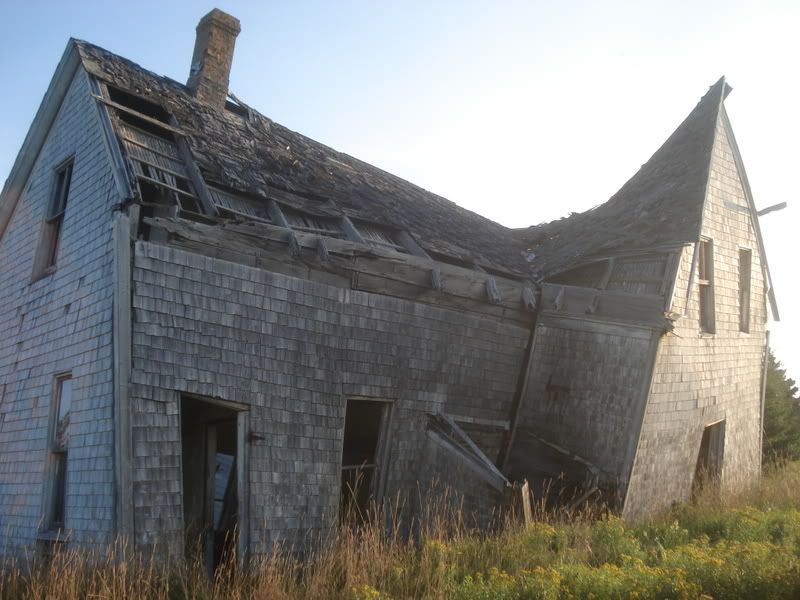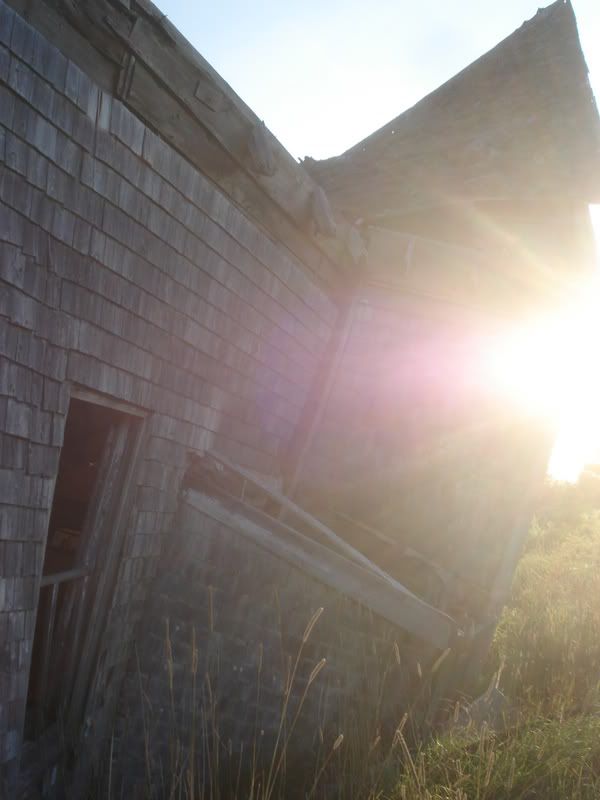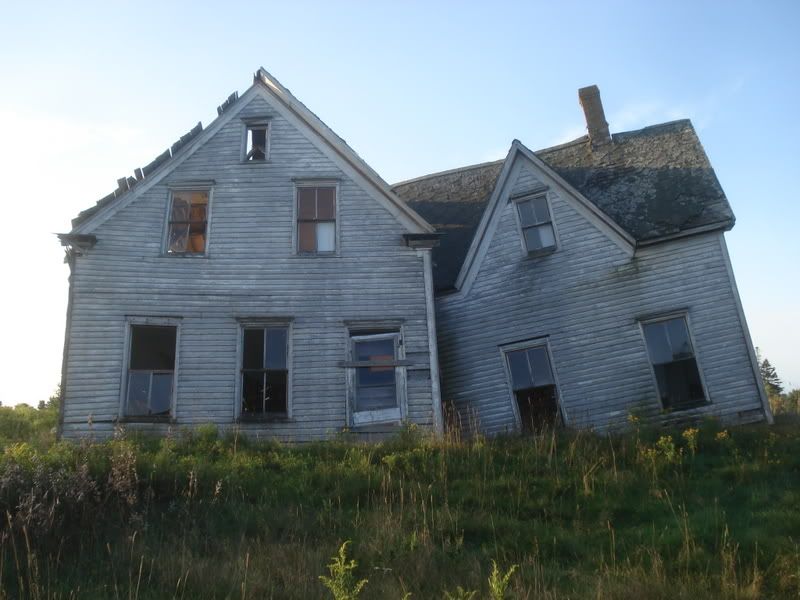 This house was just down the coast from Cape Bear. I spotted it for an instant while driving and needed to turn around and get some pictures. Quite the ramshackle structure.
---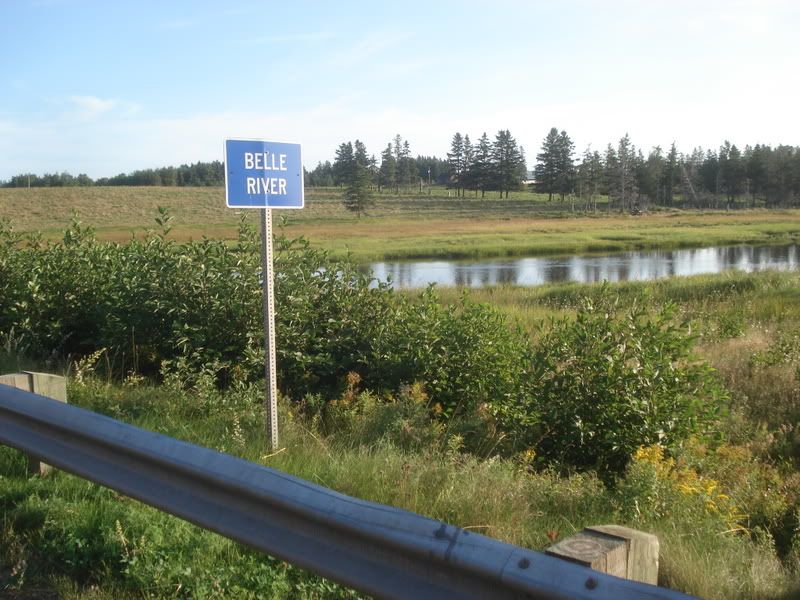 Damn Yo!.
---
Their Belle River was a little more scenic, yet a little less powerful.
---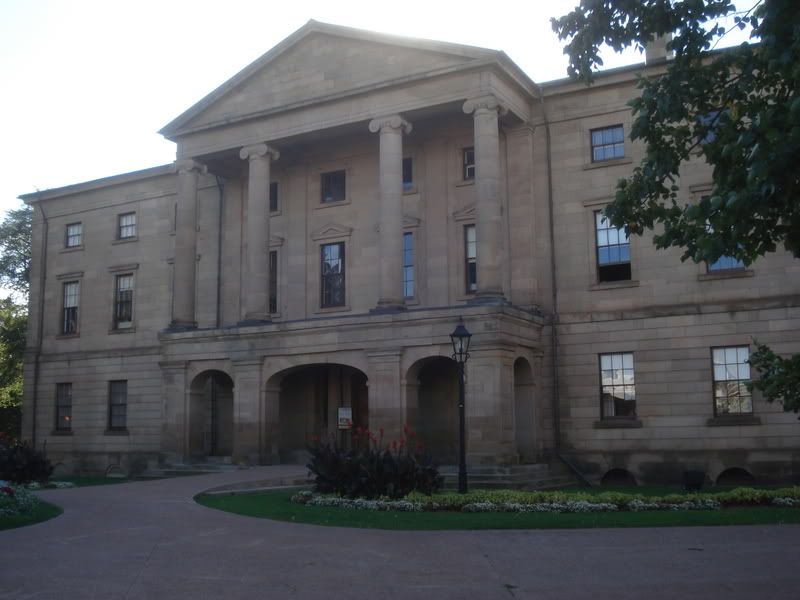 The previous driving on this Sunday morning was leading back to Charlottetown.
The Province House. Built in 1847, it was the building that hosted the Charlottetown Conference in 1864.
---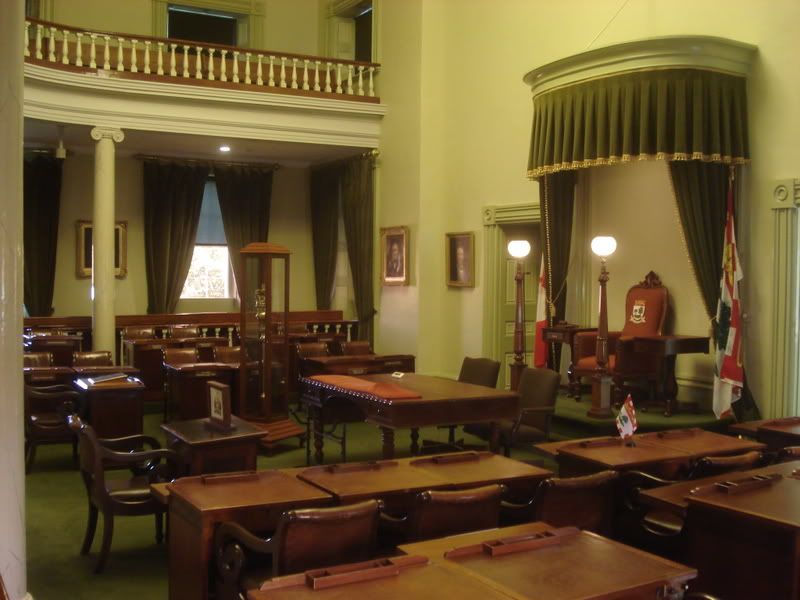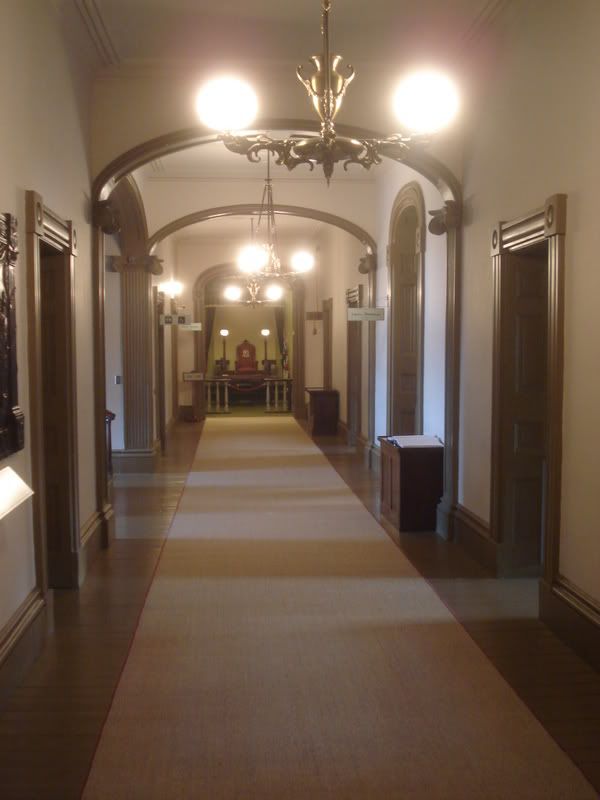 The building was open and you could show yourself around. It wasn't really my thing; but it was sort of interesting.
---
Walking around Charlottetown; I found a sand city made out of their trademark red soil.
---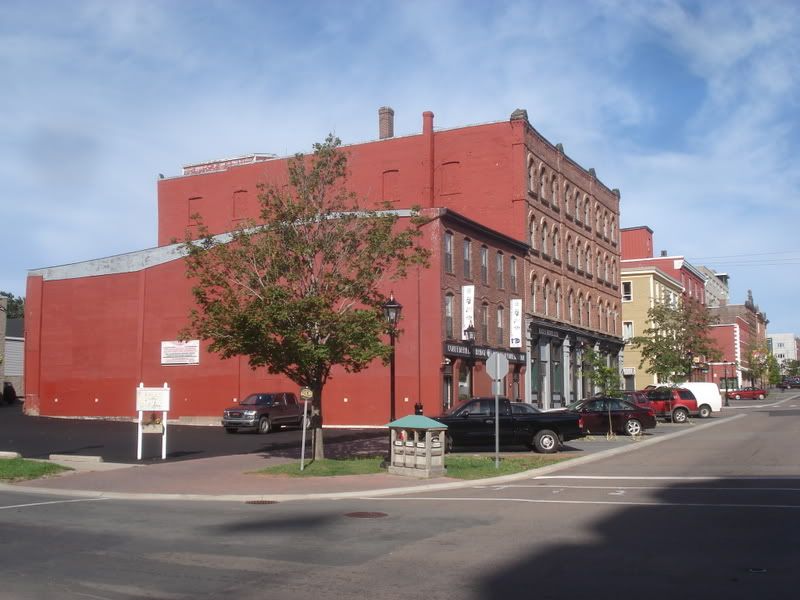 Random Charlottetown Street.
---
Random Charlottetown Building with a Churchill Bust on the roof.
---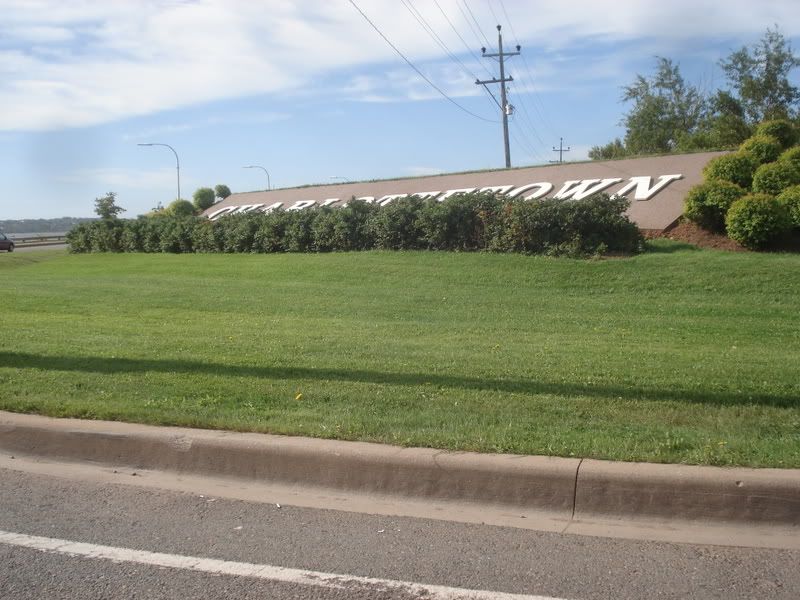 Bye Bye Charlottetown!
---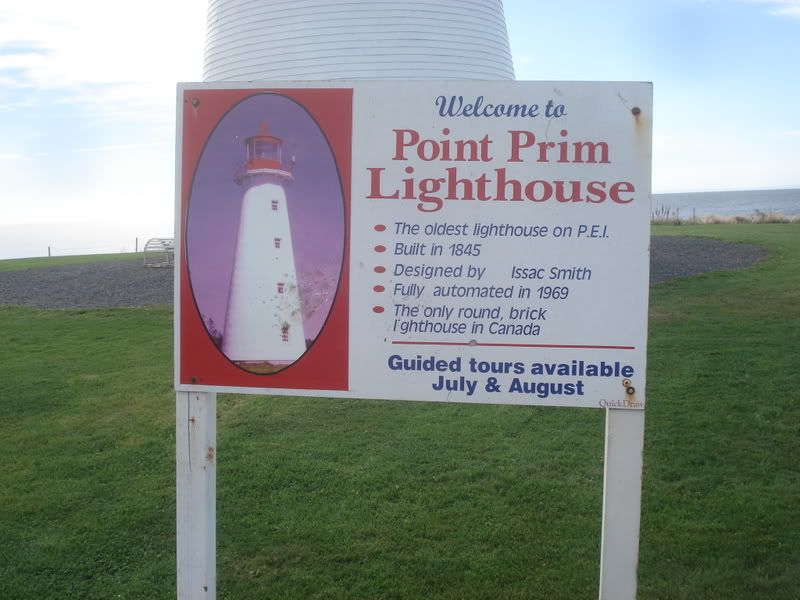 There was time between the ferry arrivals; so I went to another lighthouse.
(Sorry, I just enjoy lighthouses and the sea).
---
Said lighthouse.
---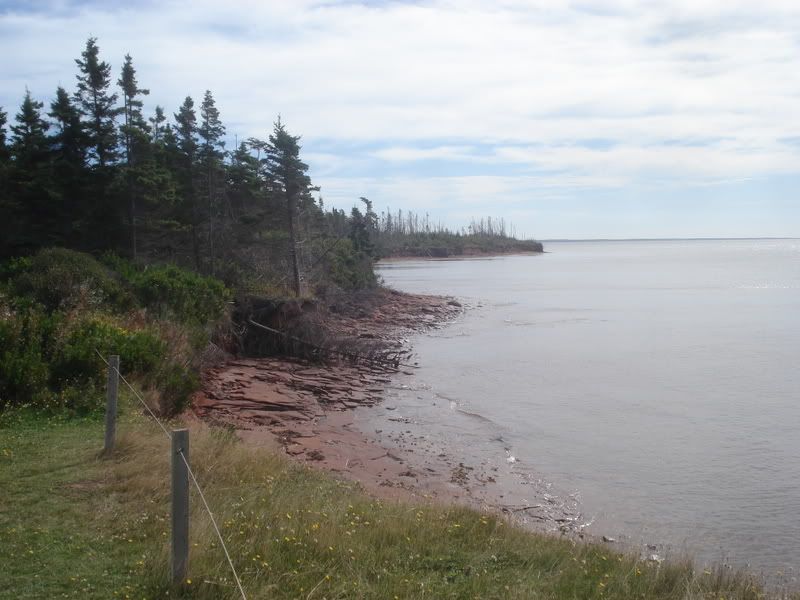 The coastline near Point Prim didn't have the cliffs of the East Coast; but it was beautiful nonetheless.
---
Damn! This abandoned building game is crazy in PEI!
---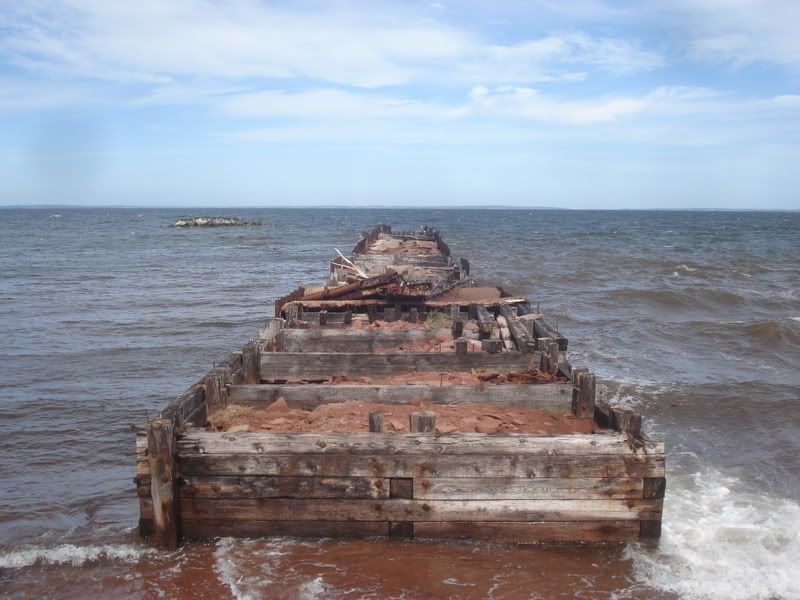 ...and an old abandoned dock. I wanted to get pictures of some of the birds; but they weren't used to people in these parts.
---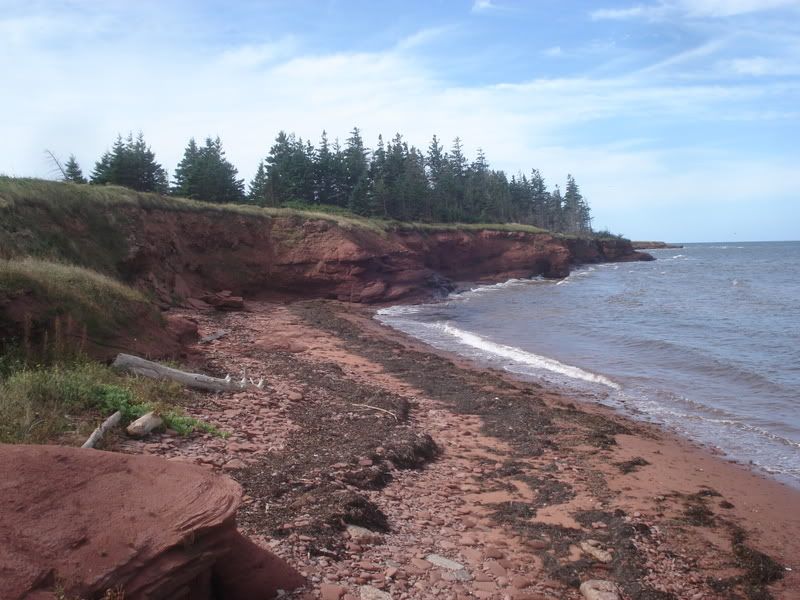 The shoreline.
---
My PEI expedition was coming to an end. It was time to get on the ferry and head back for Nova Scotia.
---
Some old weird dock thing next to the ferry.
---
It had been years since I had taken the ferry to Pelee Island. I was enamored at first and began taking copious amounts of pictures; then I just got tired and took it easy. It was a ferry - most of us have been on one.
---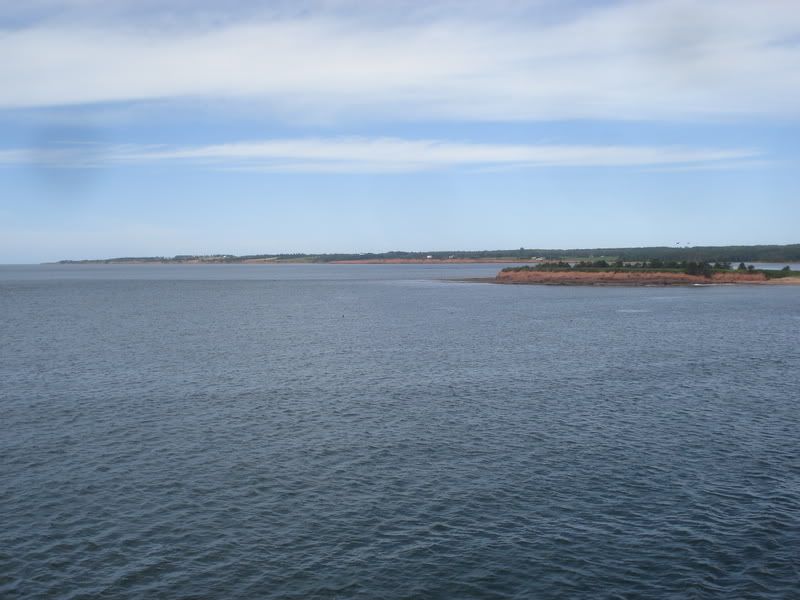 Bye Bye P.E.I.!
---
I finally got a good shot of a Spectacled Cormorant!
---
I was back on Nova Scotian soil and drove out of the ferry's car bay.
Prince Edward Island is a beautiful island/province. There isn't that much to do, but it is really relaxing and would be an ideal place just to kick back and waste time.
Now I just have Quebec & Newfoundland and I'll have gone to all 10 provinces!
Back to Main(e).