Tiger Stadium Demolition Progress
07-08-08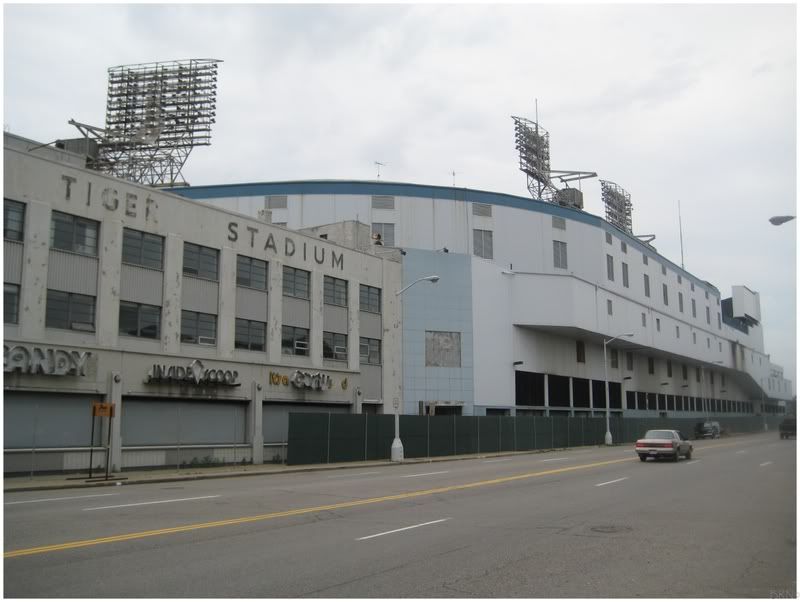 The demolition of Tiger Stadium has begun. Detroit is in dire need of vacant land & Tiger Stadium just has to come down.
Hearing of this, I headed to the corner of Michigan & Trumbull yesterday for some pictures of the progress.
Walking from that corner and up Trumbull, we spotted the newly erected death fence - complete with green sheeting so you couldn't see what's going on at ground level.
---
We crossed the street and there were areas which provided a glimpse inside.
Apparently they sold the lower level seats, but the upper level seats will be amongst the pile of rubble.
---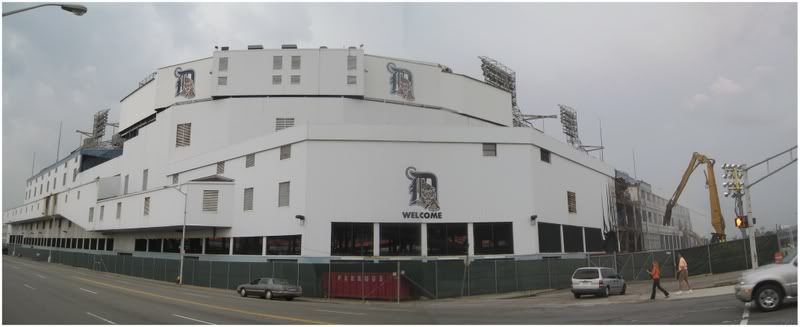 As we made our way to the backside of Tiger Stadium, the building eaters came into view.
---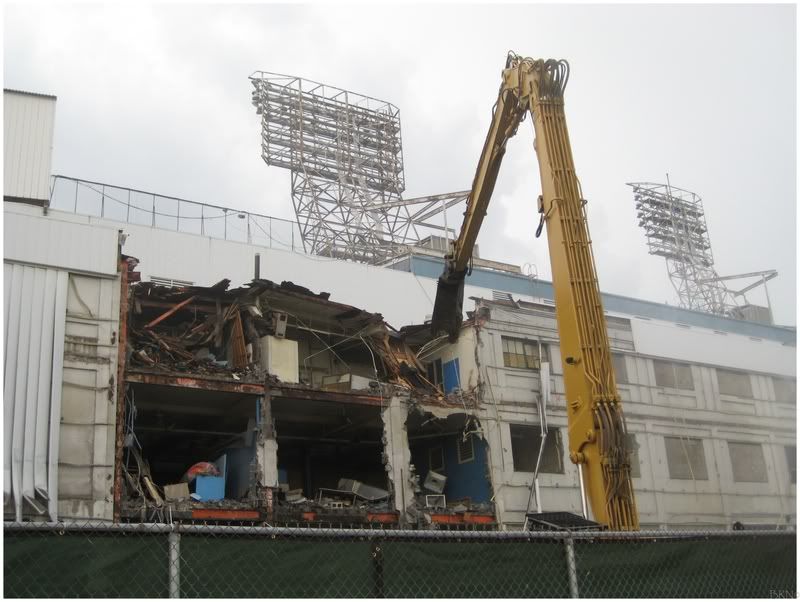 The building eaters were taking away the ugly sheet metal facade.
The true, aged beauty underneath began to see the light of day - and then quickly saw its demise.
---
It was neat how close you could get to the active demolition.
If only those stupid green walls were gone.
---
I'll try to continue these updates as the days go by.
Navi