Living through my first hurricane - A weekend in Halifax with Noel.
Halifax, Nova Scotia.
November 2007.
Myself & a couple of friends had planned a road trip to Halifax for quite some time & a lousy "post-tropical depression" wasn't going to stop us.
We left school Friday afternoon and arrived in Halifax around seven. We were greeted with a feast from our hosts - my friend's parents. You can never complain whenever you get a tremendous meal and a roof over your head. It was definitely a nice change of pace from the Special K cereal and Cajun Turkey sandwiches that I eat everyday.
Friday night was made up of going to one of my friend's friend's house and playing some kings and watching BET...you best believe I enjoyed that! Afterwards, we went downtown to a couple of bars. A fairly uneventful night, I tried to place my glass on the invisible table - dropping it on the ground. A bouncer simply came over and signalled for a guy to come clean it up. I couldn't believe it...in Windsor, I'd be tossed for sure...maybe I won't be thrown out of so many bars now that I'm in the Maritimes.
After awakening to another feast for breakfast, we departed into Halifax to head to the Keith's Brewery. Throughout the day, the radio kept increasing the forecasted wind speed...what was once predicted to be 90km/h winds, was now being predicted at 140km/h on some stations.

Maybe this post-tropical depression would change from a joke amongst us to a serious concern.
---
From my friend's house to the brewery, there was decent winds and minimal rain. The peak of the hurricane conditions were predicted to occur shortly after midnight; but so far we were unimpressed.
Anyway, the Keith's Brewery idea was my boy Tyler's (at right) idea; Geordie is the one who provided guest parents for the weekend (at left).
---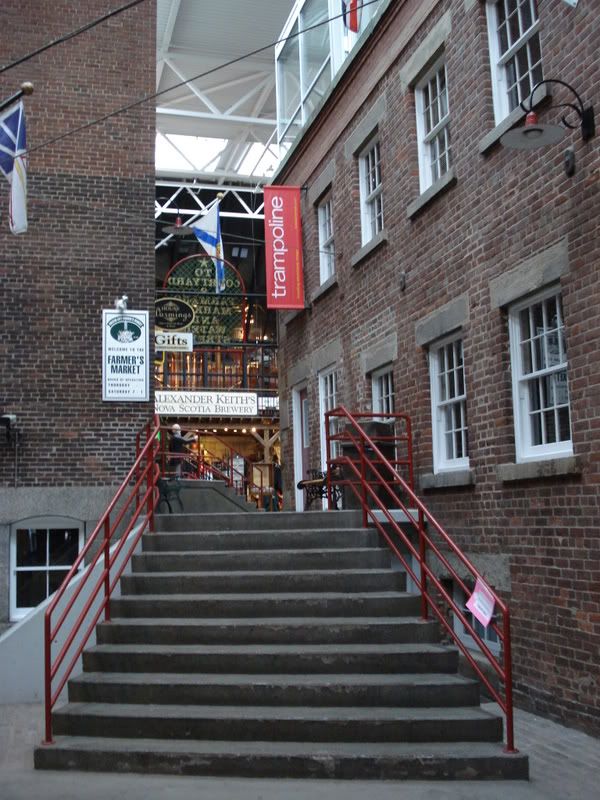 We didn't head to the Keith's Brewery for a tour; we had gone there because Tyler wanted a golf shirt.
I have found it fairly funny so far, how the stereotype about Nova Scotian's being about Keith's is very true. I guess if we were going sightseeing, we might as well go to the most stereotypical "Nova Scotian" thing.
...maybe we should have gone to some lighthouses and fishing villages while we were at it.
---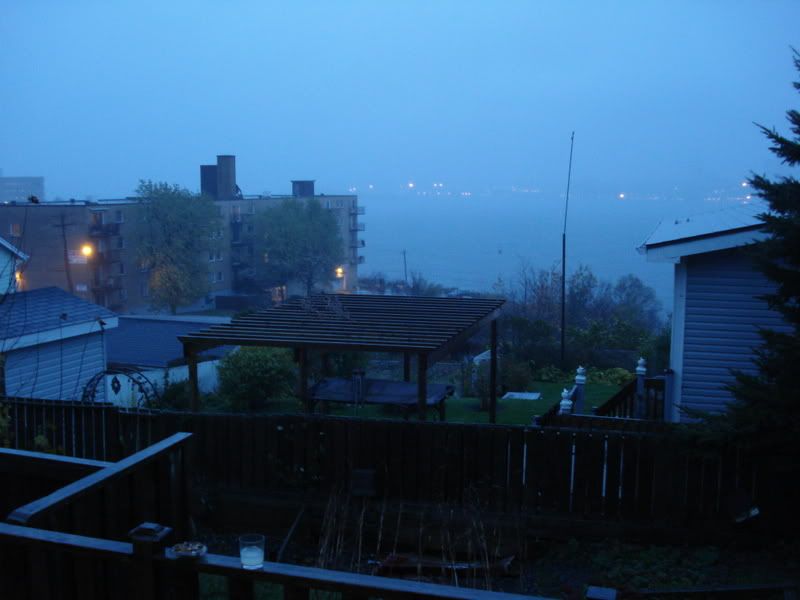 After the Keith's Brewery we departed for a restaurant to grab a bite to eat. While the rain and wind was minimal at the Keith's Brewery and during the walk to the restaurant; it was pretty wild after leaving the restaurant. We ran full speed down the Halifax streets as the rain pelted us; the highlight being my friend coming about as close as you can to fully laying out this girl that was trying to run the other way.
Now that we were full from lunch, we took the bridge across the Halifax Harbour over to Dartmouth. Tyler had some friends who hadn't finished their keg from the night before and they we were going to have some afternoons beers.
---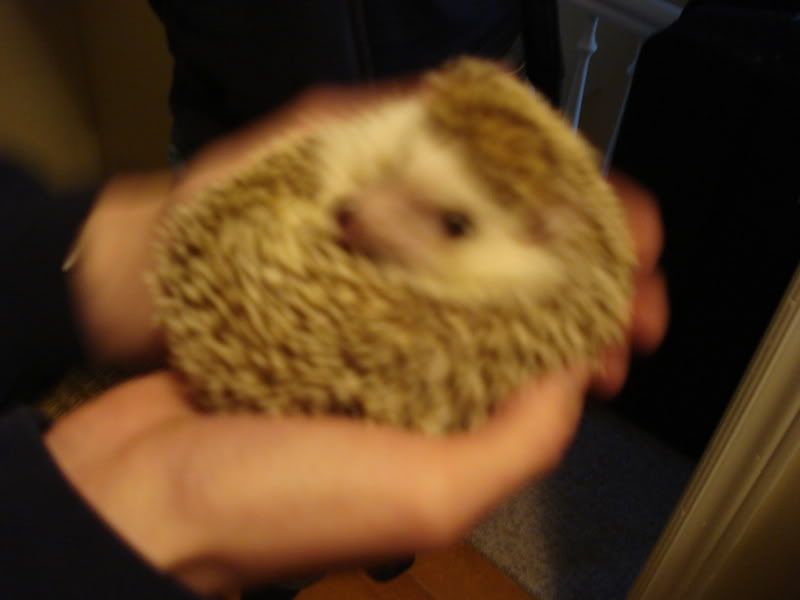 The chill afternoon was just what the doctor ordered. We sat around, played some poker, chess, watched snowboard videos, british car shows and played with dude's hedgehog.
The two high points of the afternoon had to be when the british car dudes found this abandoned soviet plane in the Arctic and when Tyler used his flash to take a picture of the hedgehog from about 8 inches away (Hedgehogs are nocturnal...i.e. they don't like bright ass flashes).
---
The rain and winds continued throughout the afternoon. They weren't increasing at any notable pace; but just gradually.
After having about 9 delicious keg beers; we left Dartmouth around 8 p.m. so that we could get back over to Halifax for the upcoming night.
---
Driving from Dartmouth to Halifax, the conditions started to get a little worse. About the conditions you experience maybe 5 times a year in Windsor.
We got back to Geordie's house; parked the car and walked about 10 minutes over to Dalhousie University for this hypnotist show. The walk started off ok, but then the rain started to crash down.
Mmmm...nothing like the smell of a wet wool coat.
The hypnotist was good. I'm pretty sure I've seen him at Windsor before; but it was hilarious when he made this girl do her favorite position with a chair and she did that crazy elaborate position where a girl is on top and she rotates slightly and puts her legs under yours for deeper insertion.
After the hypnotist, Geordie's buddy picked us up from Dalhousie and we went to his house for a bit. We organized things and got a taxi downtown. The conditions were starting to die down again. It was fairly windy; but not all that wet.
Talk of Noel being a disappointment began.
---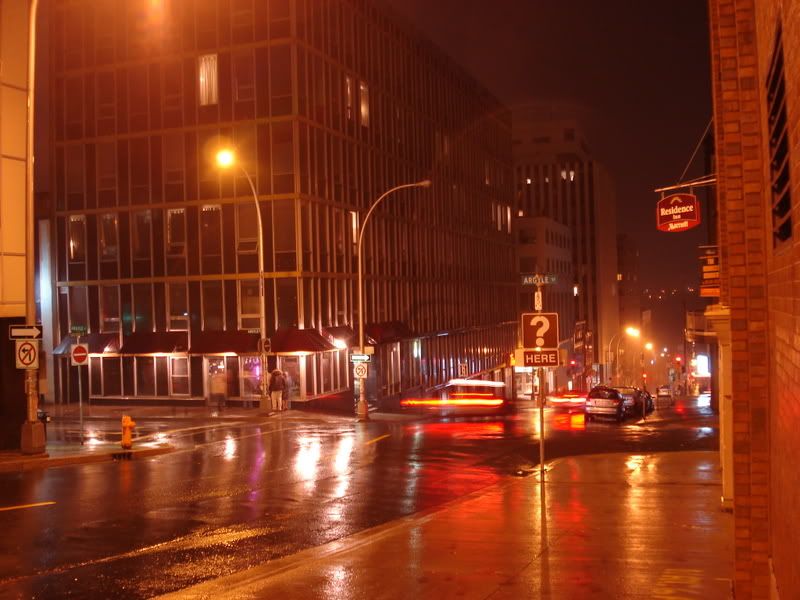 We spent about 2 hours at the first bar and it was completely dead. We had to head back outside to travel about 4 blocks to the Ale House, which closed at 3:30.
Noel was getting angry by this time. The rain had came back and we were getting absolutely drenched. I saved myself from the wool coat smell; but now my collared shirt was soaking up an incredible amount of water. Once I got to the bar, it was like I had jumped into a small pond. I tried to remind someone that people are inevitably more sexy when they're wet and he told me that's only true for girls.
---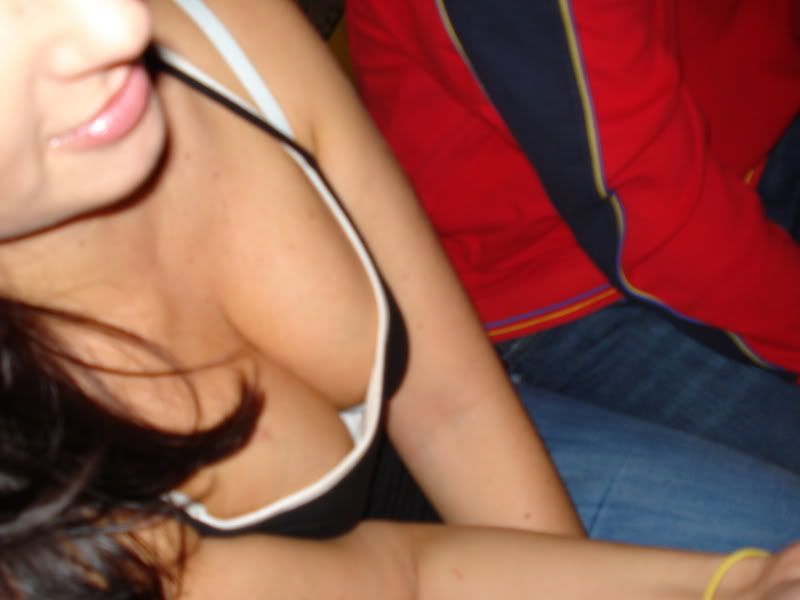 We spent a couple of hours at the bar and then started the 20 minute walk home.
---
This video isn't that great...watch about 15 seconds and you'll get the jist of it. Unless hearing my dopey voice excites you.
Anyway, this was probably the climax of the inclement conditions. There wasn't that much rain, but the wind was almost able to hold us at 45 degree angles.
Interestingly enough, I was driving with someone later on and he mentioned how this street corner is a great "wind tunnel" and that wind is usually a fair amount stronger at this intersection.
---
After spending some time at one of Geordie's friend's houses; we left for the walk back to Geordie's around 5:30. The wind was calmer and the rain was mediocre. Noel had broke some small tree branches and ripped off one piece of siding (that we saw).
I guess it's probably more accurate to say that I've lived through a post-tropical depression, than it is to say I've lived through a hurricane.
We awoke the next day and went home. Noel hadn't left much apparent damage in his wake; the fact that he came over the Bay of Fundy more than Halifax probably had something to do with that.
(Free Nova Scotia Geography Lesson: The Bay of Fundy is on one side of Nova Scotia and Halifax is about an hour driving distance from that coast).
---
Back to the Main page of this website.