NeOpex 07
Massachusetts
Fall 2007.
The drive was quite uneventful. Away from a Maine gas attendant giving me extra money during a currency exchange (this was back when the US Dollar was still greater than the Canadian Dollar) not too much happened. We were supposed to get a grip of campsites by each other in Massachusetts; but I never got one because I figured that I wouldn't get there early enough on Friday night.
Sure enough, I didn't get down to North Andover until 3a.m.. I found a parking lot and got as comfortable as I could in the back of the old car.
---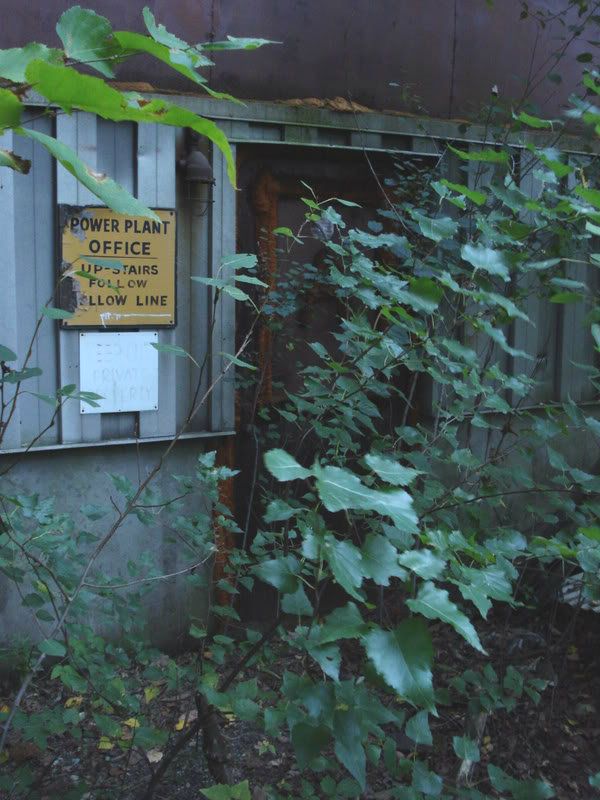 After sleeping for a solid 3 or 4 hours, I made my way over to the campground so that I could get some real sleep in my tent.
And sure enough, the campground didn't start registration until noon. So I parked my car in front of the campground and tried to catch a few more hours of sleep.
---
The campground eventually opened and I made my way inside. The campground was quite stunning and I found it weird because the area surrounding it was quite bustling and then you just had this gem of a campground.
There was no one around the grouping of campsites that we had - but I was too tired to care. I set up my tent and caught some much needed, quality sleep.
---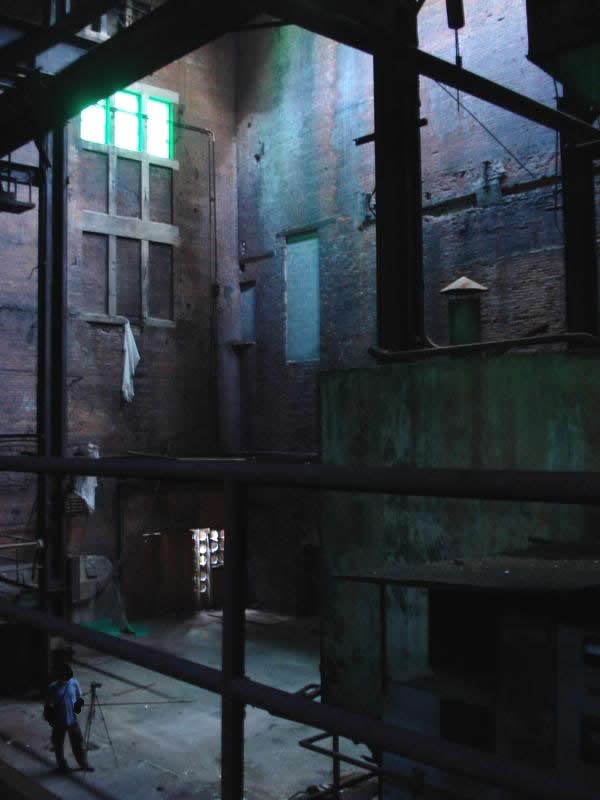 A couple of hours passed and I decided to finally get up and figure out what the heck was going on.
By sure chance, I spotted GrayFox walking about and went over and we conversed.
Apparently, the group was really drunk the night before and got ejected from the campground. I thought maybe I had drove 10 hours for nothing, but GrayFox said that they (he and Navi276(yeah, there's a female Navi too)) we're headed over to the Fitchburg power plant right now.
Excellent!
We also ran into Arntzville and we all hopped in his car and headed on our way to Fitchburg.
---
Fitchburg is a city located 50 miles west of Boston. Once a well-off, blue collar city; the 1998 closure of the GE Power Plant has led the city into quite the decline. Where the downtown used to bustle and was amongst the safest places in Massachusetts - it now is home to many vacant storefronts, homeless, trash and crime. The 600 jobs lost combined with the 1400 lost in the closure of a local military institution crippled poor Fitchburg. Where hard working citizens once rented houses; drug dealers and users began occupancy because of the poor tenancy, falling rent costs and the proximity to Boston. Fitchburg suddenly became a significant place in the American drug trade. Quite a bit of drugs coming in off the Atlantic would go to Fitchburg because of its geographical location. Even drugs trafficked from Mexico have been found en route to Fitchburg.
It's funny because GrayFox was talking about how bad Fitchburg was, and I was just laughing because the place seemed fine. I was in Massachusetts. Am I supposed to be scared? This wasn't Cincinnati, this wasn't Flint...it was Fitchburg, Massachusetts.
Anyway, enough of the socio-economics of Fitchburg...a power plant closed 9 years ago and crippled the community.
---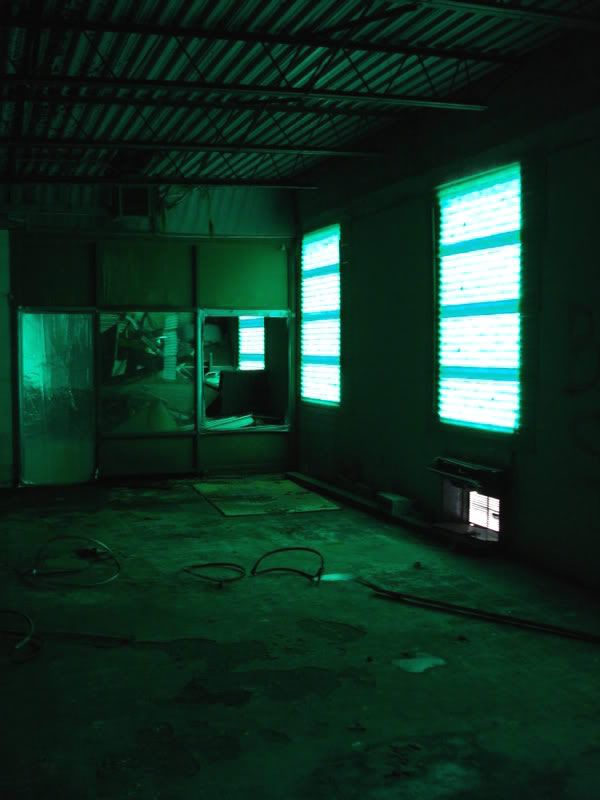 This was the first time that I had visited anyone to explore. I was brought to a location, instructed how to get inside and then went through the facility. C'est la vie.
---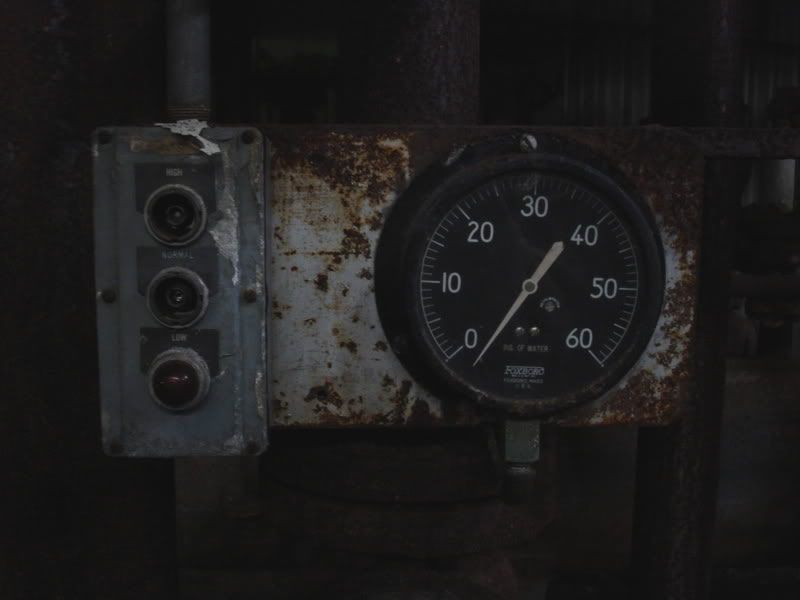 If anything, power plants are probably my favorite type of abandonment and after a 10 hour drive, it was ideal that I was rewarded with one. Fitchburg GE was pretty good; although my enthusiasm was a bit tempered by the rad one that I had just been inside in Ohio months earlier.
We spent about 3 hours inside until night began to fall. We ate some Dunkin' Donuts on the mean streets of Fitchburg and headed back to the campground (about an hour drive).
---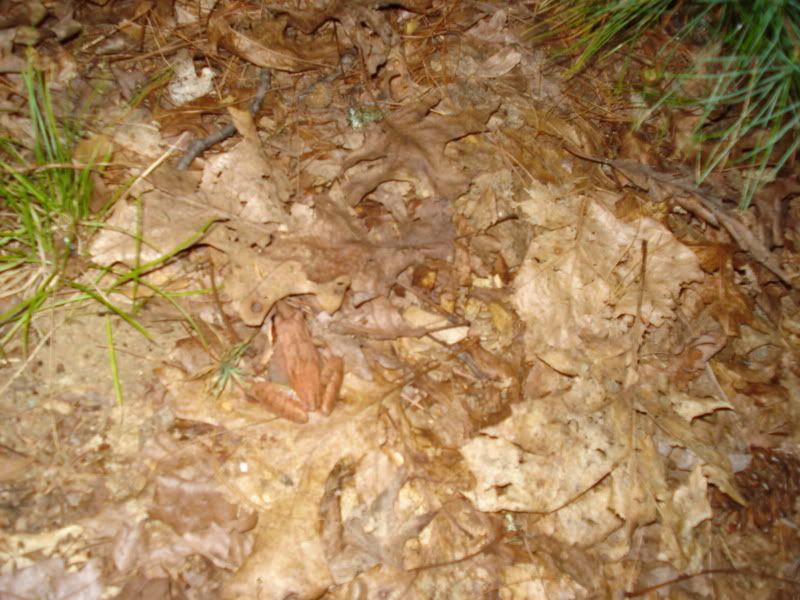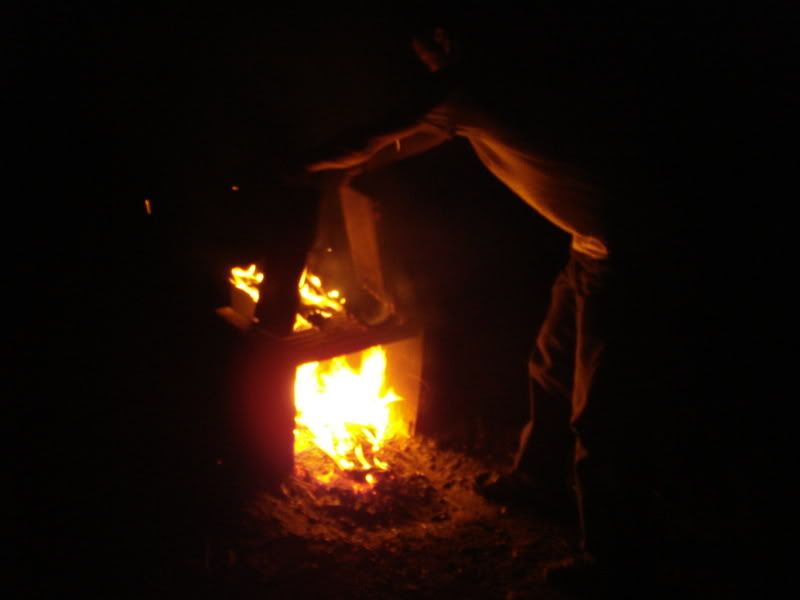 Actually, we didn't go straight to the campground. We first stopped at a TGI-Friday's in Danvers, Mass. to meet up with 15 other people who had been at this old train facility.
We drank Sam Adams, watched the 'Sox and people didn't pronounce their r's. I found it funny to be in Massachusetts at a table of 20 with 1 person who I knew prior to this day...only coming together because of a common interest.
The 'Sox game was a close one and the place erupted when Youkilis drove in the winning run. The server didn't accept my Canadian Credit Card and Desmet threw me a couple extra dollars. I'll get ya back one day buddy.
After a bit of talk in the parking lot, I got into a car with GrayFox, Navi276 and a couple of GrayFox's buddies and headed back to the campground. The Dude eventually showed up and we had a fire with whatever branches we could find.
---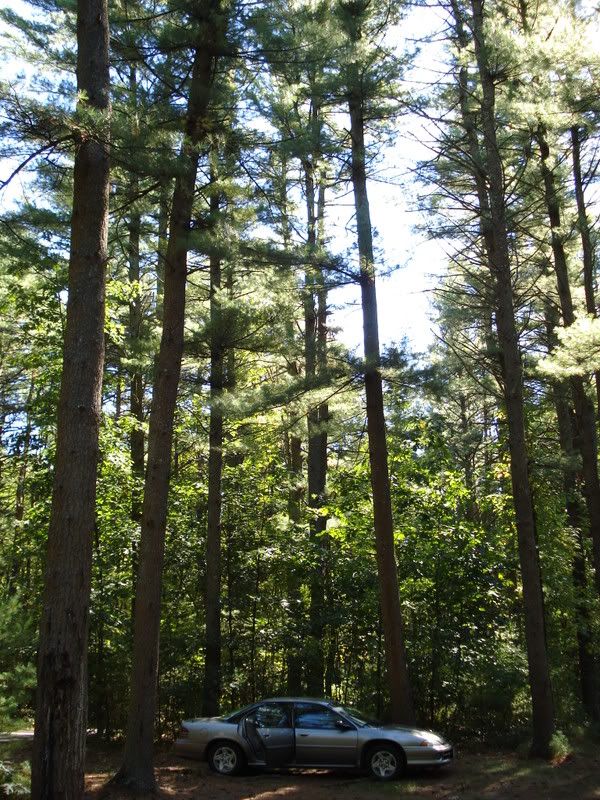 The next day I left the Harold Parker campground to meet up with Arntzville. I forget what GrayFox or Navi276 were doing; but Arntzville and I were heading back to Fitchburg for the other abandoned power plant.
---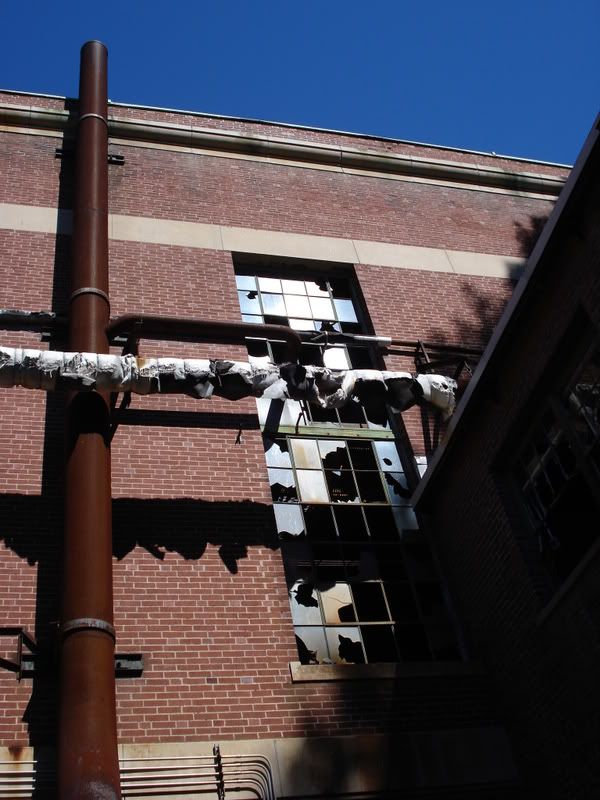 Another abandoned power plant?!? Yep, this city of 40,000 also has an abandoned steam power plant. When the paper mills in the area begun to close in the 90's, the power plant lost its customers and they had to cease operations.
---
Arntz and I would've surely listened to this sign if it were only more polite.
Only in America will you find a biking trail which travels between an abandoned power plant and its silos.
---
"I don't know Arntz, should we listen to this sign?"
He sort of looked at me confused; I guess you got to know people to get their sarcasm.
---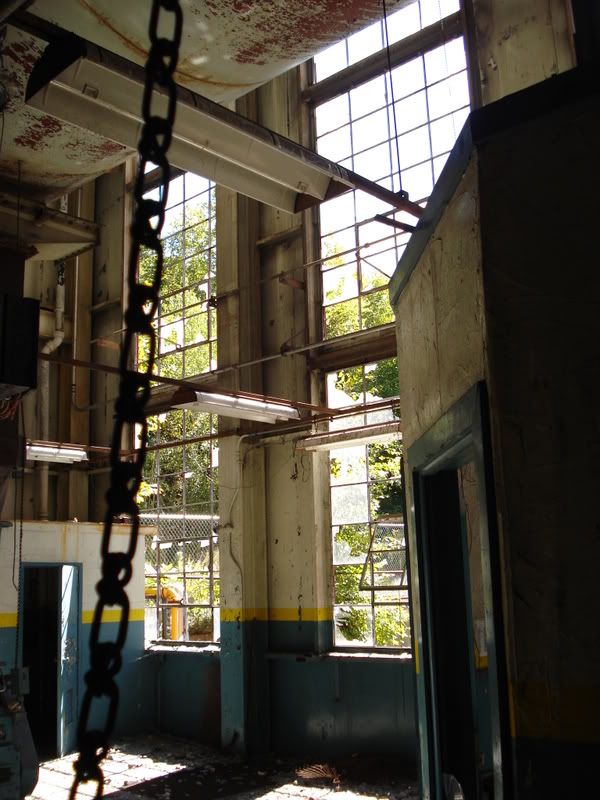 Yeah, we didn't listen to the sign. I know; you're shocked.
Sorry Fitchburg. I'll listen to (select) signs next time I'm there.
---
Somehow, while planning on traveling 10 hours to this meet up, I forgot my tripod. Therefore, I didn't take very many pictures at the dark GE Power Plant.
Come this Sunday though and I asked Arntz to stop at the local Wal-Mart to pick up the finest $9.99 tripod you've ever seen.
What does all this rambling mean? More quality & quantity in the steam plant pictures than the GE plant pictures!
---
This power plant was better anyway...
---
Arntz spotted this. It's sort of sad if you think about it.
---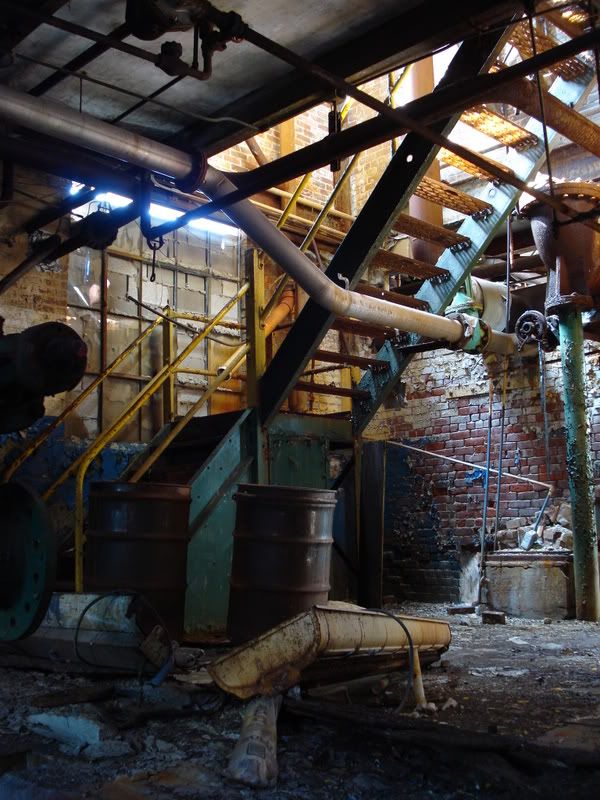 Back to the cheerful emptiness.
---
As with all of the power plants I've been to, the tubing and staircase portion of the plant is good; but the highlight is always the turbine room.
---
The green mossy walls and the arched doorways of the turbine room give Central Steam a uniqueness all its own.
---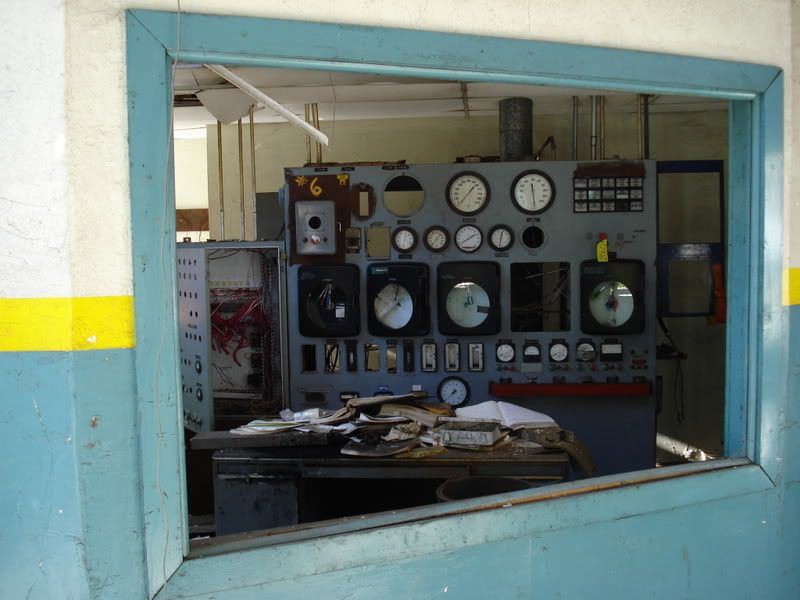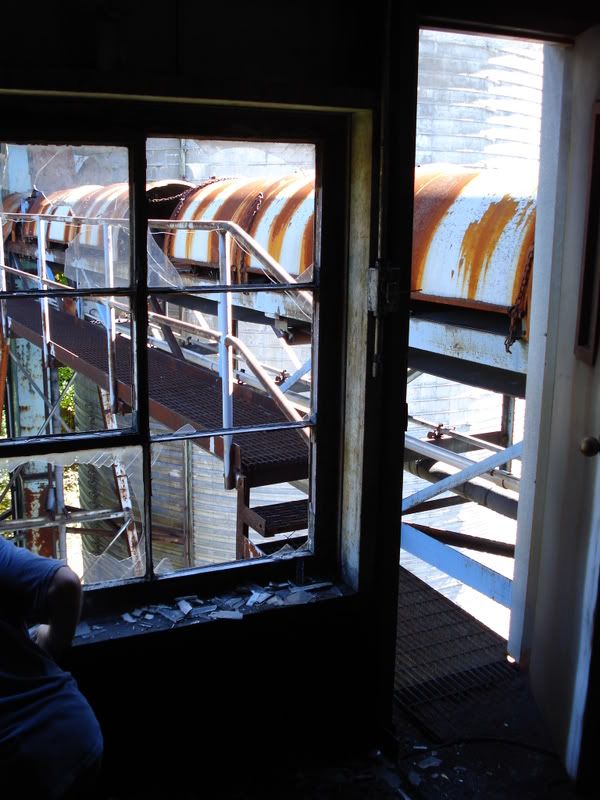 While Central Steam is the better of the two plants; it is also the smaller. It was time to leave and thankfully Arntz noticed a dude walking his dog upon the path. We froze in complete silence and watched as he stood near the direct center of the building and pulled out a small camera. Arntz watched him take quite a few pictures; until he eventually moved along and we made our escape.
---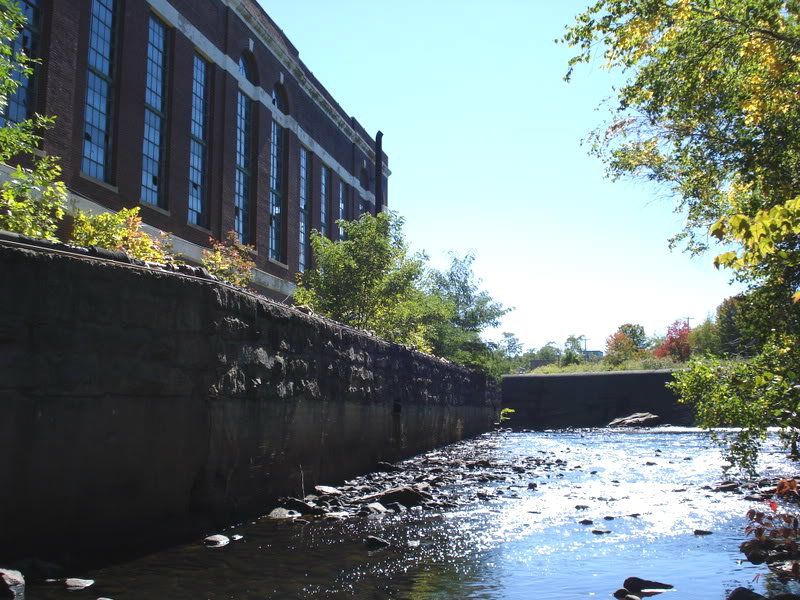 Our hands dirty from the adventure, we stopped by the Nashua River to wash them in the geographic feature which once fueled the building we had just explored.
As I looked down, I spotted that ole' crayfish. I can honestly say I've never seen one of them before. He/She must enjoy the oil that leaks from Central Steam into his/her home.
Anyway, Arntz and I parted ways and I called The Dude to let him know that I wasn't going to be doing some hospital that afternoon. Tired from a couple of days of exploring, I decided it was a better idea to embark on my 10 hour drive home.
Overall it was a great experience. Driving 10 hours is a bit much; but it was completely worth it and I can't see how I'd miss next year's getogether.
My thanks go out to The Dude and Duffy for organizing the event, GrayFox for the locations, Arntz for driving me around and Desmet again for the TGI-Friday's. Along with everyone else, I hope to see y'all again soon.
Navi.
Back to Main.