D Public Library - Lothrop Branch
October 2009.
Driving around, we've noted this library at Warren & Grand River for a few years. Always looking quite sealed, we've usually continued along. Also, a couple of years ago, the front door was open; but we still continued along without stopping - making a note to come back, but quickly forgetting.
Since we were running short on ideas this day, we decided to finally check out the Lothrop Branch.
The entrance was fairly precarious and difficult, resulting in myself almost dropping into a giant basement hole!
Thankfully I missed that hole by about 2 feet. I cursed the fact that we didn't pop in when the front door was wide open.
---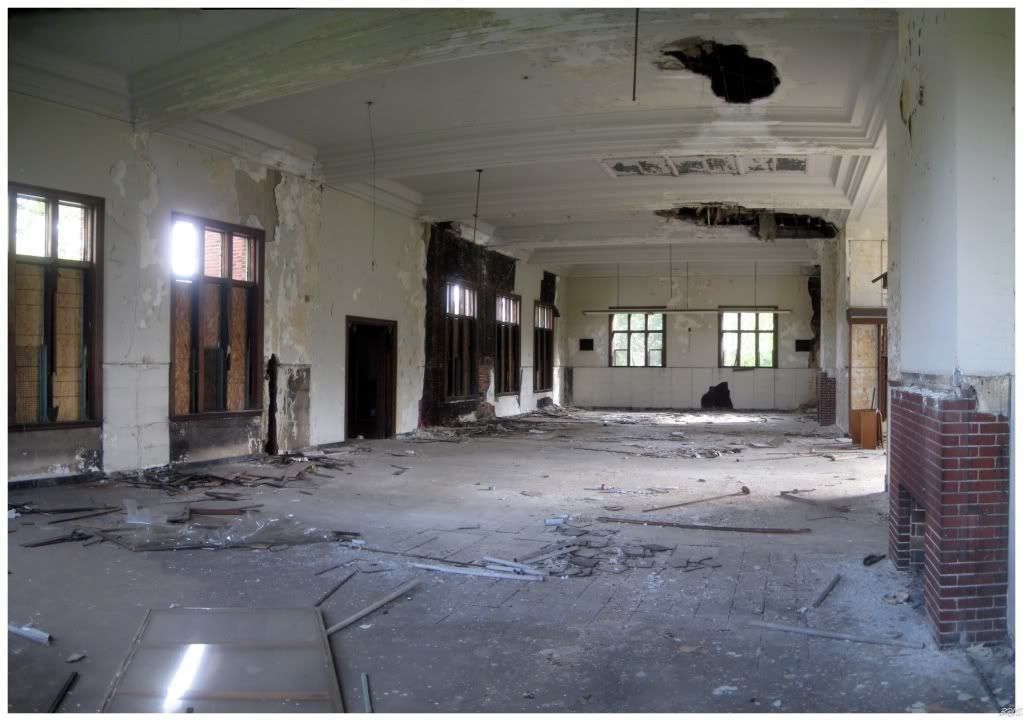 After missing that floor hole, I looked around and had a chuckle at the emptiness we just worked for.
---
Neat balcony at the centre of the building.
There was an appealing railing to this balcony, but it was gone with the apparent gutting.
(I've seen the balcony rail on another site.)
---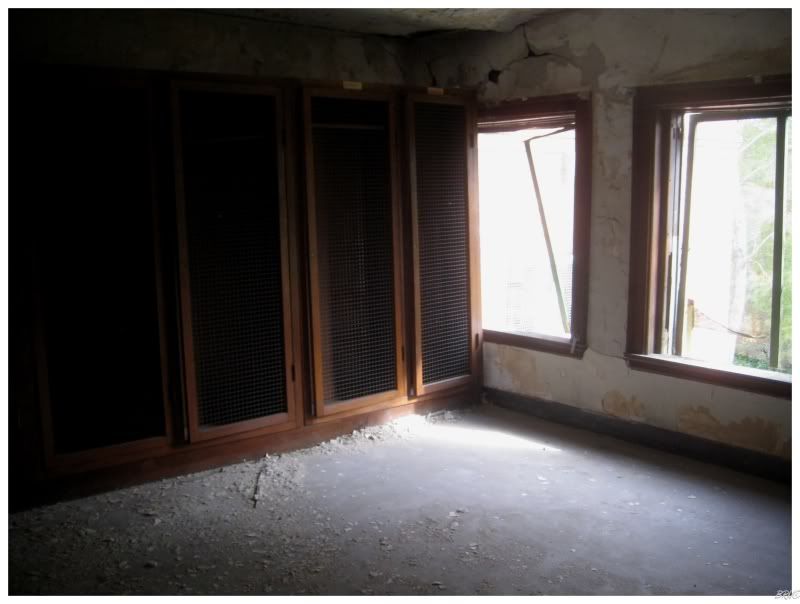 After such an entry, we scoured the building for anything interesting...to no avail - it was completely gutted and I found myself taking pictures of book lockers.
We went home.
You never know until you pop inside though...
---
This mediocre tale is brought to your attention because Lothrop was destroyed just over a month later.
A church had bought the building in 2003, cutting the grass, cleaning graffiti and keeping general maintenance as it was readying the building for their occupancy. Unfortunately in 2009, this church defaulted on the payments and the City seized its library back and quickly demolished it.
---
Navi