Maryland & Philadelphia - Day 1
October 2009.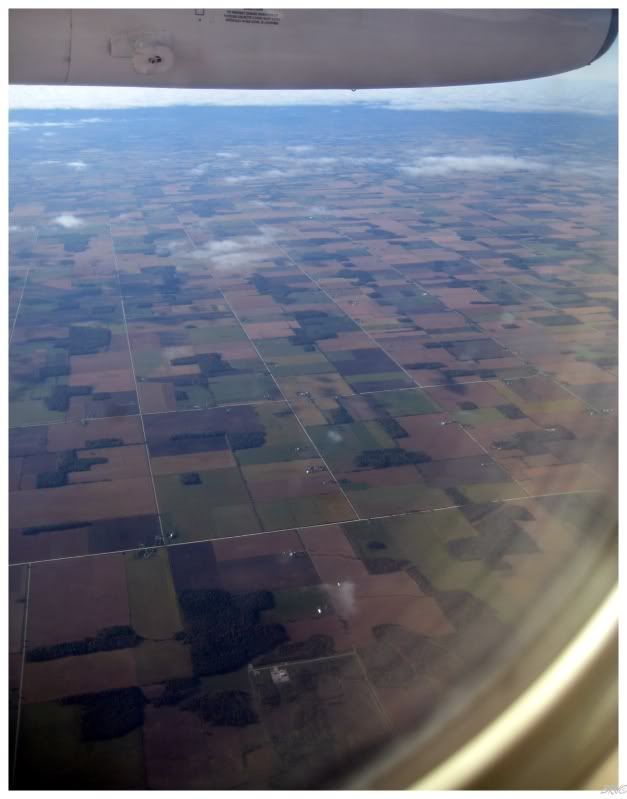 During most of 2009; Chad, UJ & I planned on hitting the east coast again. Those plans eventually fell through, but as the year progressed it was decided that we could do a shorter trip after all.
These plans coming together at the last minute, I was forced to spend a little more than usual on a plane ticket - but it was necessary to break up my current longest streak of straight Newfoundland time (5 months).
---
Chad ended up having to work on the day my flight was landing, so I had a free day to hang out with my boy Warriner; who was just about to leave for Dubai himself. He was leaving on Friday; while I landed on a Wednesday, then was leaving on a Thursday.
It was good coincidence. A coincidence which saw Warriner's background changed to an anti-shirt Tyrese.
---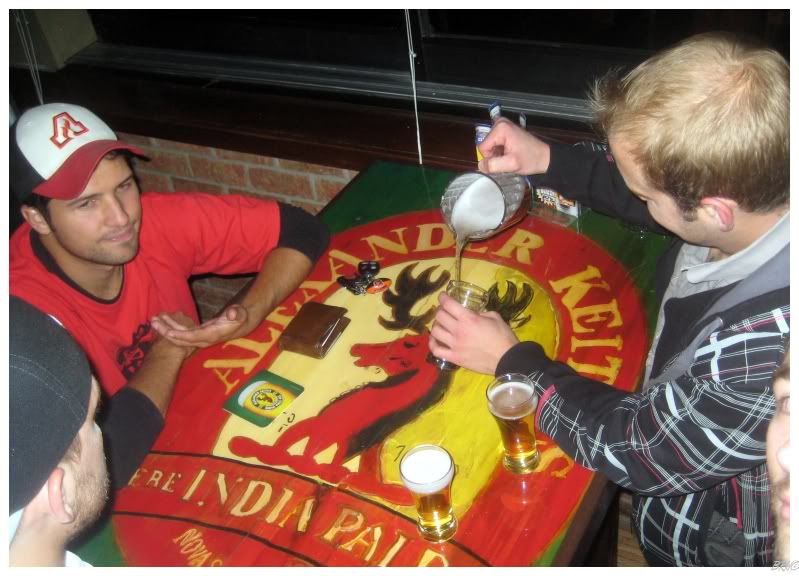 We ended up drinking at Gary's new place before Warriner's dad drove us to the Ice Park as Roachy & J.C.'s softball squad was in action.
We drank some more at the Ice Park and after the $70 bill, I regretted not just bringing a 40 to the dugout. It was all worth it to watch some fine softball - away from JC hitting a comebacker right at the opposing, middle aged, female pitcher; who took it square off the shin and dropped like an aged Jenga structure.
We ended up at Abar's, then that non Johnny Shots place in St. Clair Beach...
---
...before saying my goodbyes to Warriner and walking to my familiar quarters in Roach's basement.
It's funny how paths can cross like that; like where Warriner just happens to be leaving and I just happen to be passing through for a day.
---
The next day, because Chad isn't the earliest riser, there wasn't any great hurry to cross the border. I took it a bit easy on the drinking near the end of the night, but I was still thankful that we didn't have to rush downtown as early as possible.
Anyhow, Roach eventually drove me downtown and we decided to get some greasy breakfast before my venture into America. I forget where we tried to go, but it was closed. So we drove around until we decided to try the Elias Deli at Ouellette & Riverside - which ended up being a pleasant surprise! The fries were crisp and the grilled cheeses were perfect.
Take 2 of my top 5 foods and consume them both...post drinking?
Yes. The breakfast was epic. I want it so bad right now.
---
After losing $20 at the casino, I finally thanked Roach and boarded the tunnel bus.
Chad & UJ were apparently running a bit late, so I had time to kill and used it to walk around downtown. Since I had a backpack and a grocery bag necessary for 5 days on the road, I grew a little tired carrying them around, but I was happy to be back in Detroit and that was motivation enough.
Eventually Chad showed up and we were on our way. With him having to drive back north to pick my ass up at the border, how could I ever complain about him taking a few extra minutes?
I took my standard place in the Impala backseat and we were quickly onto I-75 southbound - definitely familiar territory.
Thankfully, Chad & UJ both dislike interstates as much as I do, so shortly after Toledo, we abandoned I-80 for the secondary highways of Ohio. We would no longer be making the greatest time, but since I wasn't driving, I was very happy to relax in the backseat and enjoy the beautiful Ohio day.
I still remember how happy it made me to simply be driving south on 23, not a care in the world, uncovering uncharted Ohio territory.
---
I might have been making some Olde English tall boys disappear in the back seat, so after 2 hours, when we reached Fostoria Ohio, I was happy that Chad pulled into the Arby's so I could get some lunch and use the facilities.
It wasn't just hunger and other needs which made me happy we stopped, I also always wanted to see Fostoria - so I was glad we ended up here today.
Q: You always wanted to see Fostoria?!?
A: I become obsessed with places based on names, see: Chattanooga, Fostoria, Erie; and also, I have generally liked the mid sized Ohio cities I've been to (Lorain, Bowling Green, Lima, etc.)
---
Chad also spotted a building of interest in Fostoria, so while he scoped that out, I decided to check on what the local Jack's Carry Out had to offer.
They didn't have anything exciting, but I did get a Four Loko. As I was standing in line to pay, a tall white dude, who looked like he should be coaching the local high school football team, walked in and started talking with his buddy; a medium sized black man wearing a Fubu sweatsuit and a dew rag, "How you bin dawg?", asked the black man...to which the Craig T. Nelson looking dude replied, "You know, I've been grindin. Hustlin. You know me. Getting by. Grindin'."
I was thoroughly confused as I stepped up to pay for my Four Loko and 3 Musketeers. I got carded and the woman replied, "what's this i.d.? Where's the birthday? Well, I've never seen one of these before."
That put a smile on my face. Not just Fostoria Ohio, I'm pretty sure that outside of Atlantic Canada, there aren't many people who have seen a Newfoundland i.d. before...
---
After stopping at the Tiffin, Ohio Sears, so Chad could buy a different GPS, it was more farmland, more sun and more beautiful Ohio!
Near the end of the day, we were moving more & more into Southeastern Ohio and Amish Country!
As UJ was in this BP gas station, Chad & I noticed this buggy riding Amish fellow and I plotted on taking his picture - to which he didn't seem very happy about.
I wasn't rude about it, just letting him pass before I took his picture - apparently Amish have some belief against having their picture taken.
Who knew?
---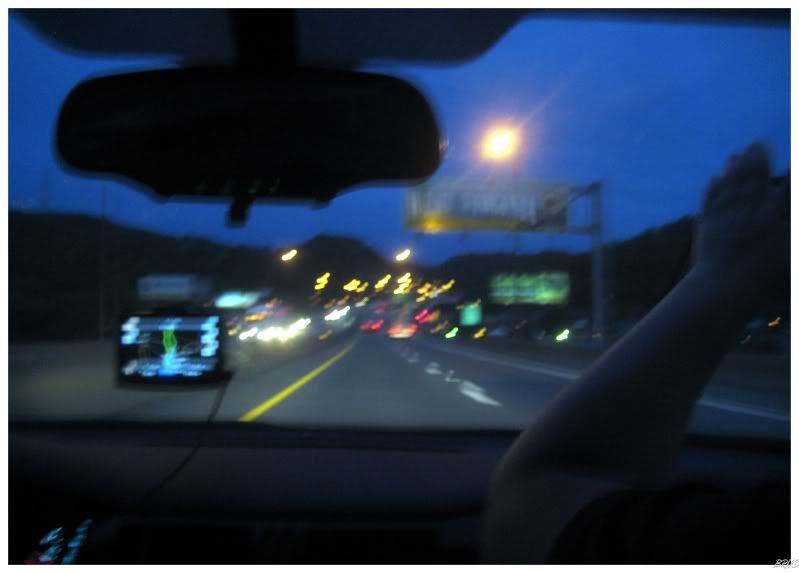 Driving those backroads, while enjoyable, would take a lot longer than driving the interstates. Don't get me wrong, I absolutely treasured the fact that we weren't driving on the interstates, but I'm only stating this fact as you might be wondering why it took us until sunset to get to West Virginia - a drive which would normally only take 5.5 hours from Detroit by conventional routes.
...and yes, that's the second time I've messed up a shot of the Welcome to West Virginia sign.
Anyway, just like last time, I wasn't in West Virginia long enough. This portion of the state is also skinny and we were in West Virginia for only 44 miles (75km) - enough for Chad to be really impressed by the mountains and scenery, and enough time for me to get nostalgic and euphoric about being back in one of my favourite states.
Plus it also will have Warriner shutting his mouth as now I've did something in West Virginia besides drive through it for 7 minutes - giving my states visited number more legitimacy, and Warriner less oomph in his argument.
---
As I said, we were out of West Virginia after 44 miles, which would normally sadden me, but we exited West Virginia into my 32nd state:
Maryland!
Home to my Orioles, home to the city of Baltimore, more south then I usually travel...Maryland was second only to Texas on my list of states to visit, and I was ecstatic to be here.
Chad & UJ had originally planned just to drive to Philly, but I went to work trying to sell Maryland and eventually convinced them to add some Old Line State to our journey.
---
Western Maryland is sparsely populated in comparison to the rest of the East Coast, so we didn't see much this night while driving on the interstate.
Thankfully we were forced to pull off the interstate in the city of Cumberland in search of foodstuffs. As we drove the desolate streets of Cumberland, the stone buildings and old architecture increased the strength of my crush on Maryland.
I wished we had extra time to stop and walk the streets of Cumberland, but unfortunately it was getting late and we were overly tired. The city looked amazing and I will certainly return there one day.
Anyway, we continued all the way to Frederick Maryland before finally finding somewhere to eat. Stopping at a Denny's for the first time since middle-of-the-night Kansas with Kayla; Chad, UJ and I were all dying laughing at the band inspired menu choices - Hoobastank's Hooburrito...the Taking Back Sunday Quesdilla! Ahahaha.
"Um, yeah, I'll have this, um, the, uh, Hoo-ba-rito?" Chad told the waitress to both UJ's and my amusement. If I remember right, I had the Taking Back Sunday quesadilla - pretty much because I had to.
After our bellies were filled with band inspiration, we realized the liquor stores had closed and it was so late that we had to go to a bar to purchase beer. Chad and I walked into a small neighbourhood bar, where we asked about beer and were happy to learn that they sell 6 packs. I assumed they'd have Yuengling, but the woman looked at me like I was nuts and I quickly changed my purchase a 6 of Michelob. Chad tried his luck with Labatt's and we had it explained to us that they only have simple brands. Chad settled on some Busch.
A short drive later and we arrived at our hotel. I weighed going for a walk around Frederick, but I was tired and it looked like we were out in cookie-cut, sprawl-land.
The real Maryland fun was yet to come anyhow, I was probably correct in my decision to get some rest.
Onto Day 2.
Sources - 1. (Hooburrito Photo) UJ
Navi