Cam Russell Provincial Psychiatric Hospitål.
Winter 2008.
Nova Scotiå.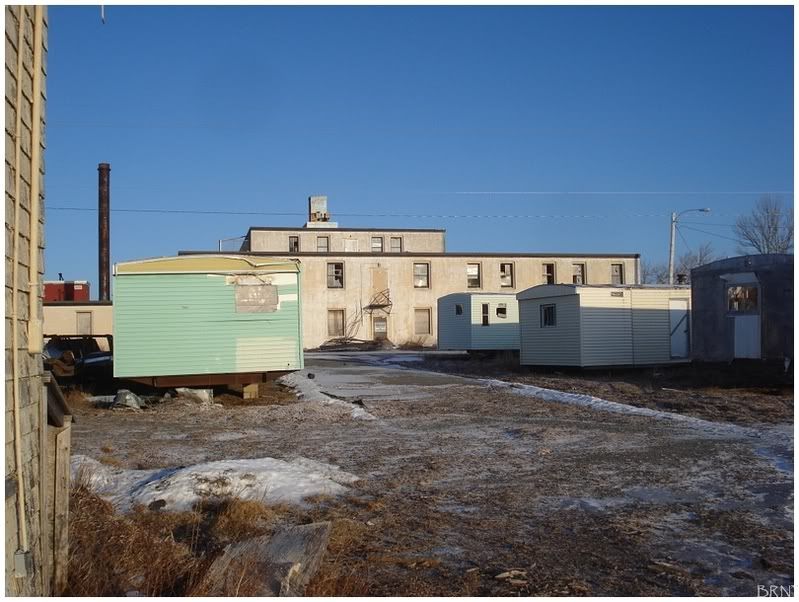 I wish I had more history on Cam Russell, but I just don't.
Halifax is 2 hours away and it's quite the trek for me to go there just to use the library. In hindsight, maybe I should have taken a couple Nova Scotian hours one day to research Cam Russell's history - but I just didn't. Add it to the list of regrets along with not going to a game at the Metrodome in Minneapolis and not drafting Edinson Volquez.
What I know is that this physical location used to be the farm for the original hospital on the opposite side of the road. Once that hospital was razed, the Cam Russell Provincial Psychiatric Hospital was built.
---
Cam Russell eventually closed in 2002 because the building was no longer work safe. The property has been leased by Trailer Park Boys Productions ever since. Scenes from the Trailer Park Boys are filmed here in the spring, summer & fall; so I needed to get in gear and hit this up while it was still wintertime.
---
It was definitely strange to be on the same set as Ricky, Julian, Bubbles & Lahey.
---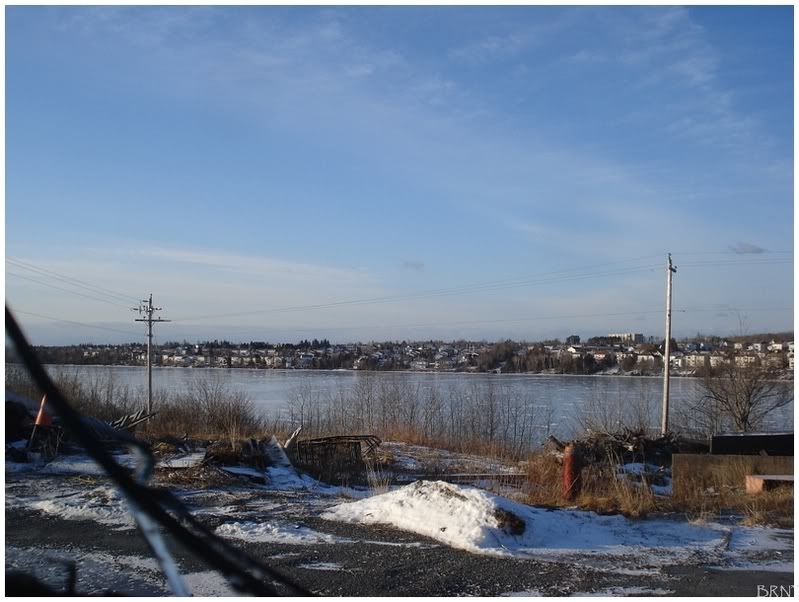 Cam Russell is situated at the top of a hill, with a large bay around back. This means that you're open to about 300 houses as you walk the grounds - for this reason I quickly moved to find an entrance into the building.
---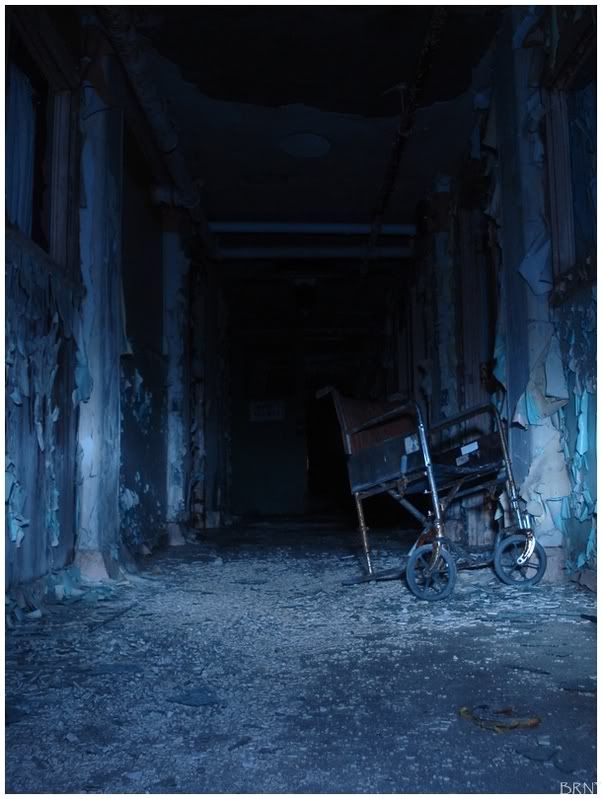 I peered in at a hallway with a single chair and peeley paint.
How cute. It was like I was one of those Eastern Americans that hits asylums every weekend.
---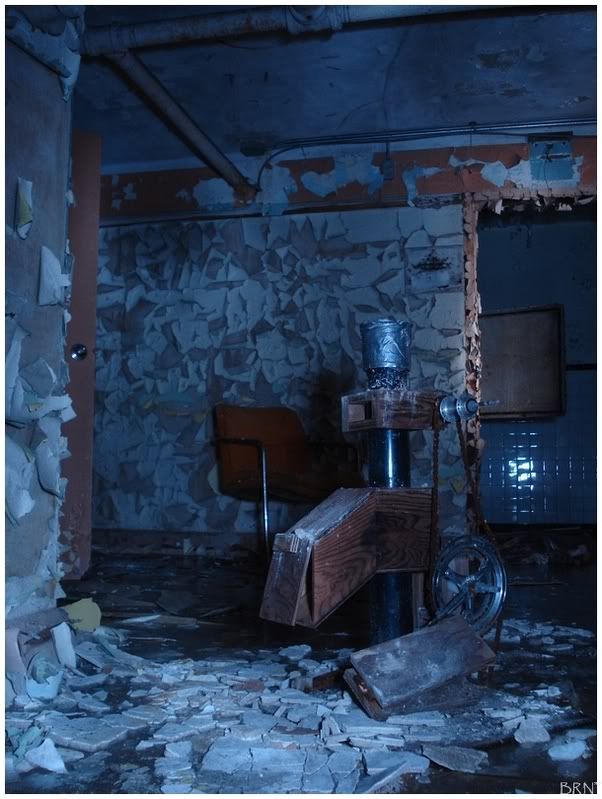 I also found this contraption.
I later found pictures on a forum that stated this was a weed feeding machine for Steve French (Bubbles cat); although I have no idea if that's true at all...
---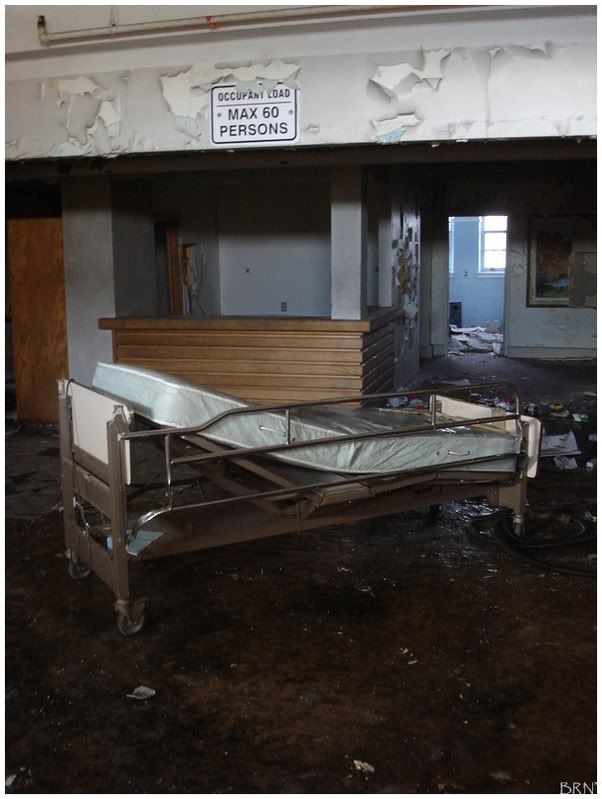 It was early in the morning and the location is a place off the beaten path, where you likely won't run into any people. I continued quietly mulling about through the remains.
---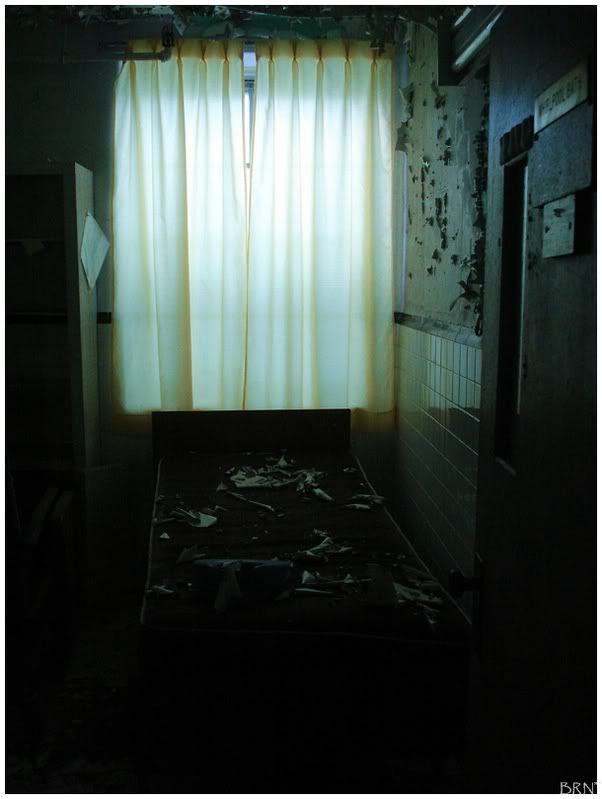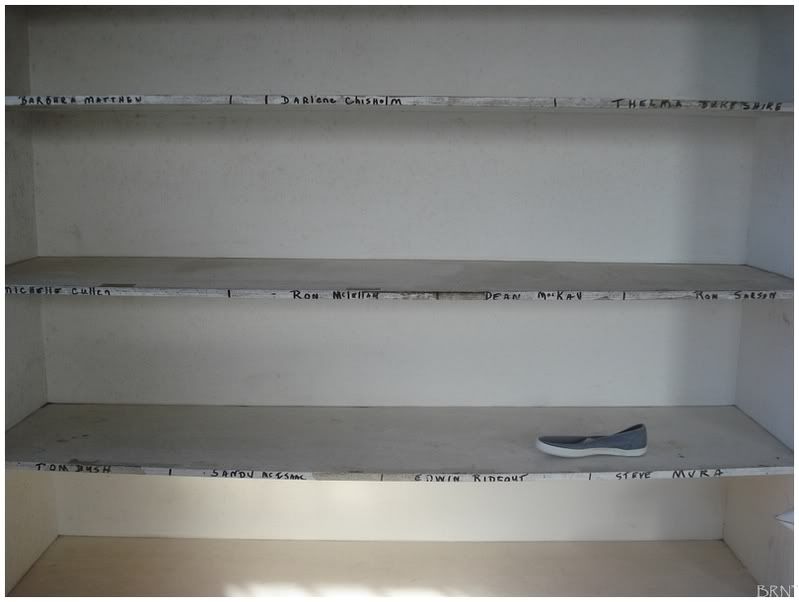 Throughout the day I spent more time walking on ice than actual floor. And because it was near freezing this day, the ice continually cracked beneath my feet.
---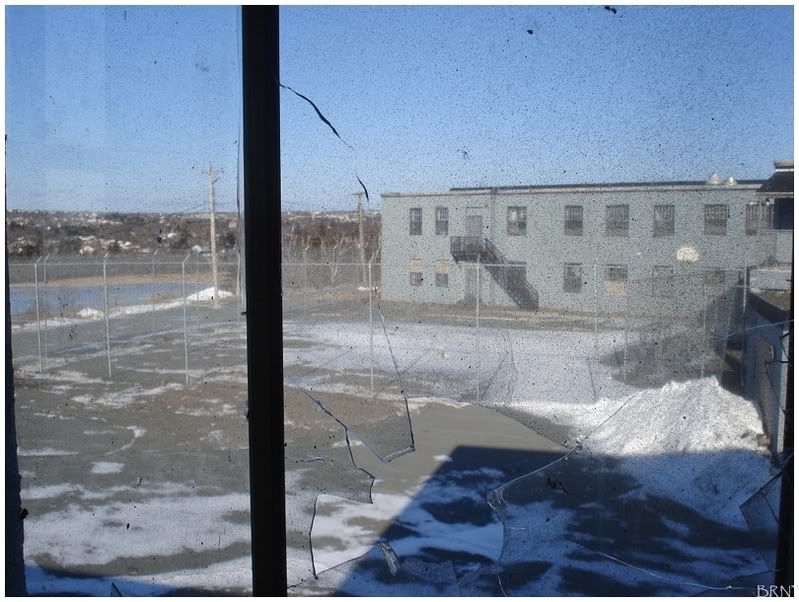 Located on the east side of the hospital is the set where the jail scenes are filmed. All of the doors were sealed tight and I didn't feel like climbing that fence for a better look.
---
...and if you're wondering why I got such a bad picture of the jail set; it's because that was one of the few windows I could find that wasn't painted camoflauge. I haven't watched Trailer Park Boys in a couple seasons, so maybe someone can clue me in as to why they're painted camo...
---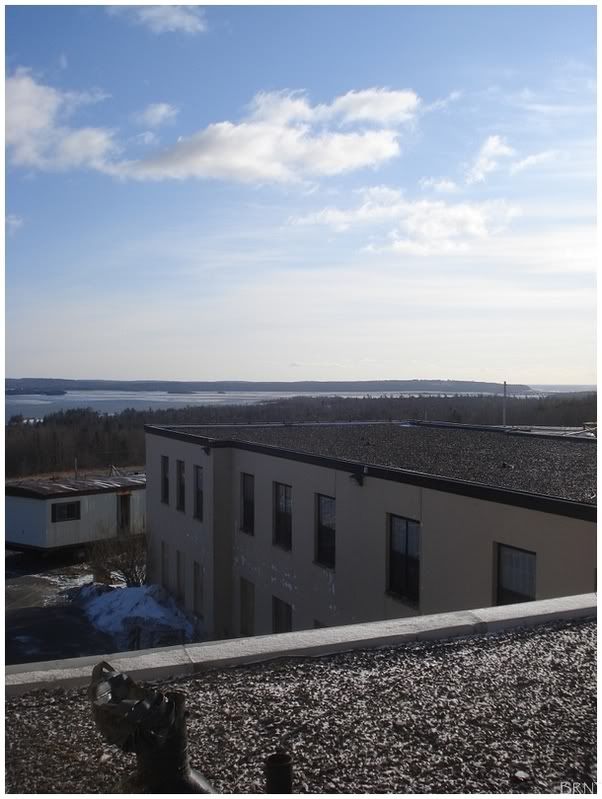 For aforementioned reasons, I didn't wander the roof all that much. However, I still enjoyed the view over the harbour on the other side of the building. If Nova Scotia has one thing, it's nice scenery for its buildings.
---
Coming down from the roof, I took another look out from the balcony.
---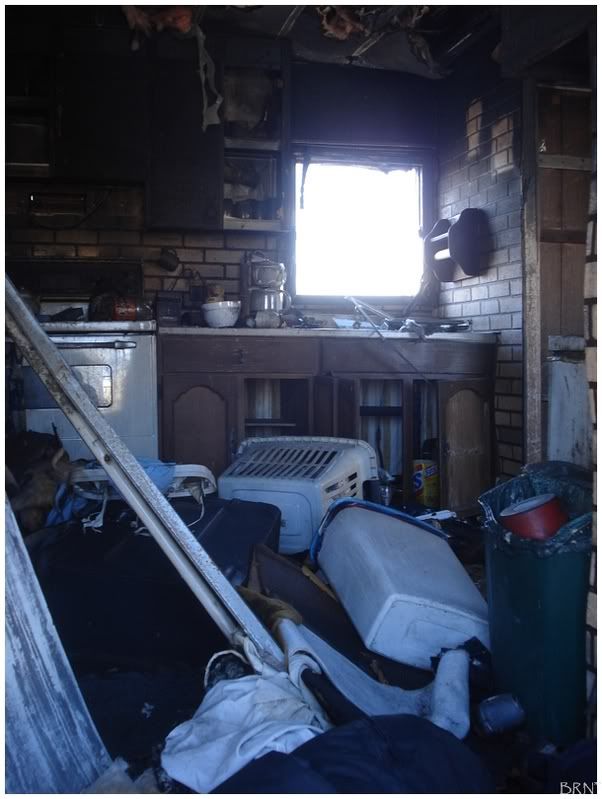 It's hard to hype up a story where nothing happened as the entire trip was terribly quiet and calm. I hadn't been out in a while; so I covered the hospital thoroughly, hit up a few trailers and then went and got some breakfast.
Navi
---