Day 3.
Baxter, Minnesota to Estevan, Saskatchewan.
904 kilometers.
This was the first day that consisted mostly of travel. I traveled the other days; but I had plenty of stops. This day I entered North Dakota within a couple of hours and spent the majority of the day there. I did see & ride some things; but this was the day where I started to realize the effects of travelling by yourself. Not necessarily negative effects, but just the means of amusing yourself and the solidarity of the straight & narrow North Dakotan highway.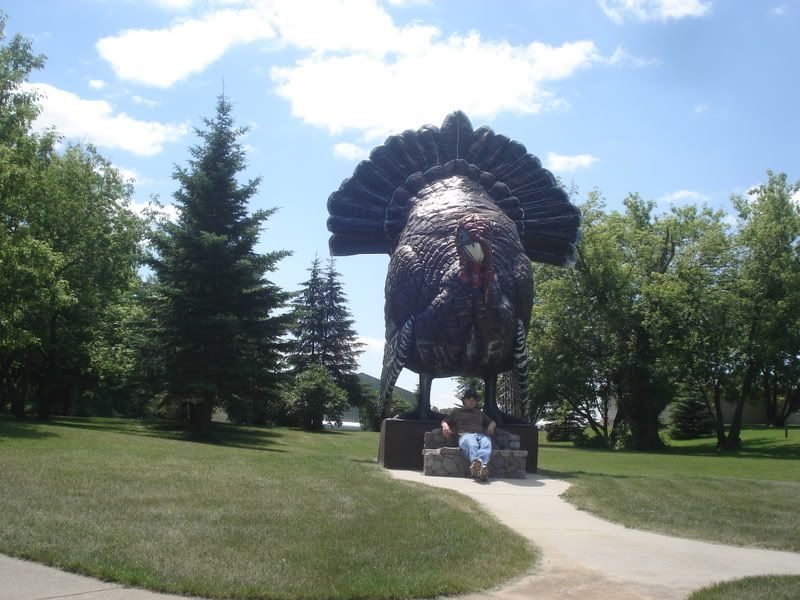 One of the things I did see was the world's largest turkey in Frazee, Minnesota. A lot of small midwest towns have "world's largest" items to take pride & to try and get people to come off the highway.
When I got home I googled World's Largest Turkey and found that it used to be paper mache and caught fire in 1998.
Interesting.
---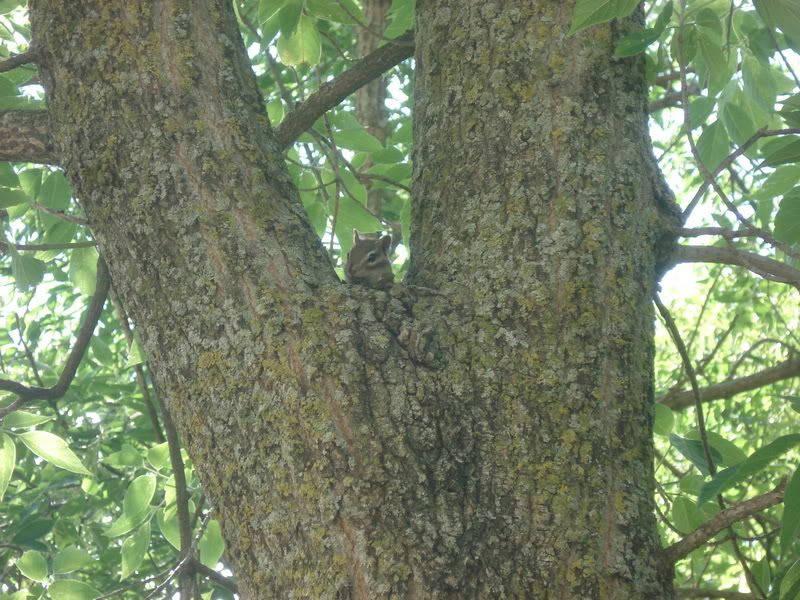 Walking through the park I found plenty of chipmunks about. The chipmunks were in an abundance similar to what you would find of squirrels in Windsor.
---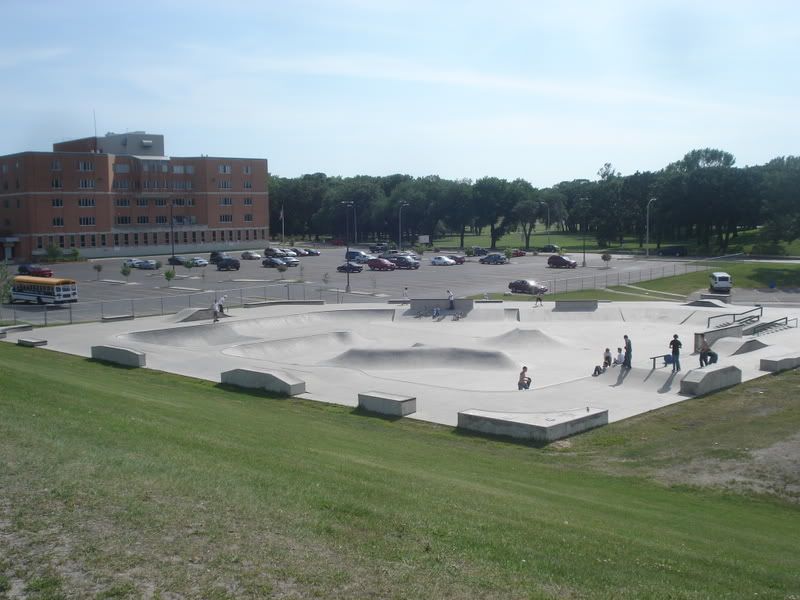 I said good bye to the world's largest turkey and headed on my way to Fargo. I stopped in Detroit Lakes, Minnesota and had the best food of the trip at some Mexican place where I got chimichongas.
After driving a little bit more, I found myself in Fargo for the 3rd time in my life. I actually remembered the city and found the skatepark with ease. It's strange to come to a city that is days away from your home and know so much about its infrastructure.
---
Fargo is my favorite skatepark. I absolutely love the place and just make hours disappear there.
Ever since I was there last year, I had thought about opposite x-up grinding to fakie this bank to ledge & was determined not to just leave. I ended up getting some kid to tape it & he did a poor job. I wish I would have looked at how he taped it first; but oh well.
That's why you get to see it here. I'm going so slow + I don't like how it's filmed = not making it into the video.
---
So long Fargo!
---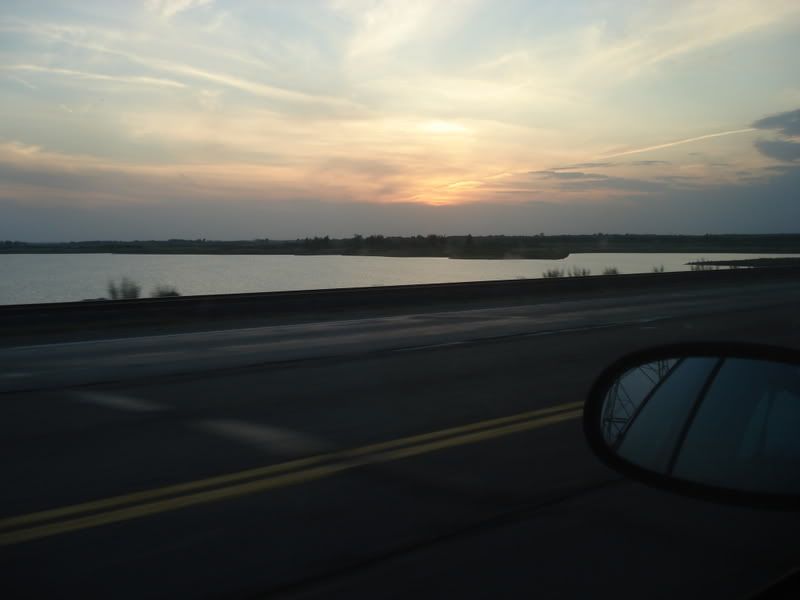 I left Fargo sometime around four. I had only made about 3 hours of travel so far that day and I needed to get some done. That coupled with the fact that there aren't that many large cities / abandonments in North Dakota (that I know of), resulted in quite the drive northwest.
The drive was fairly scenic though, foothills combined with meandering rivers provided a more aestetically appealing landscape than the flat fields of Interstate 94.
Eventually through the meandering rivers, hardcore music stations of Bismarck & mellow foothills, I reached Portal, North Dakota and crossed smoothly into Saskatchewan around midnight. There was only 2 cars at the border crossing and the guys ahead of me had Ontario plates as well.
Once in Saskatchewan, it was a short trip to Estevan, where I got a hotel room.
---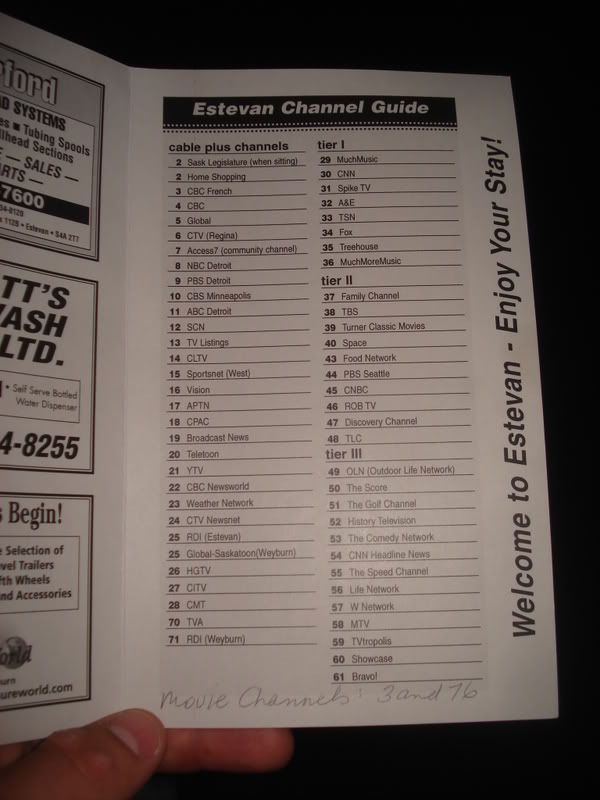 I put on the television to find channel 4 Detroit. What the hell?!? Then I remembered this guy I worked with telling me how Saskatchewan cable companies will steal Detroit signals so that the Saskatchewanites have network television that doesn't show farm reports and goes offline at midnight.
So they decided to steal Detroit news? I guess it's a close American city; but this begs to ask the question of how insane some of these Saskatchewanites think Detroit is. If you lived in a small, isolated Saskatchewan town and never even knew what crime was...then wouldn't you think it's insane to be able to put on the news and hear about a place where people are found in burned out cars and the other pleothra of negative Detroit news that is showcased daily?
Anyway, I didn't watch Detroit news since I wasn't homesick. I watched poker on ESPN for about an hour then went to bed.
Onto Day 4.
Back to Main(e).