Orkney, Saskatchewan
Ghost Town
Summer 2007.
I continued my travel onto even more obscure roads. Roads that had erected "broken pavement" signs & where you'd be surprised if you didn't see a gopher every 40 seconds.
This was all to reach my destination - Orkney, Saskatchewan. I could only find information about the towns grain elevator, but very little on the actual hamlet. It can be assumed that it was just a simple place that had a few more residents, but because of its location has fallen into obscurity as younger & older generations leave this place.
The grain elevator history goes as follows; the Sask Wheat Pool owned all the elevators in the area and pressured the farmers to haul their grain to nearby Val Marie or Bracken. Sask Wheat Pool refused to build a grain elevator here, infuriating the local farmers.
Anyway, the farmers held out and eventually Patterson built a grain elevator in the area after realizing the potential yields. The grain elevator opened on July 31, 1976 and Orkney had a grand celebration. The elevator set a record for Patterson and was full in 5 days. It became a great thorn in Sask Wheat Pool's side for years to come as farmers would travel many kilometers to Orkney just to spite Sask Wheat Pool.
---
I should state the disclaimer here that Orkney is not a "true" ghost town. I get plenty of flack & disappointment from people when I say that there are still 5 or 6 residents (3 households). People don't understand that I could go find a true ghost town, but it would have a gas bar and a fence...you have to accept some residents if you actually want to see a decent town.
I guess you could say that the ghosts are occupying the fields around Orkney.
---
I arrived in Orkney and parked on main street. I took some exterior shots and walked the empty roads toward the church. A handsome little church that I didn't feel like disturbing. I have some respect for the people of this town & it seemed that the church does have someone trying to continually maintain it.
It's not like I was wrecking the ghost town; but I just couldn't find a way into the church without damaging it.
---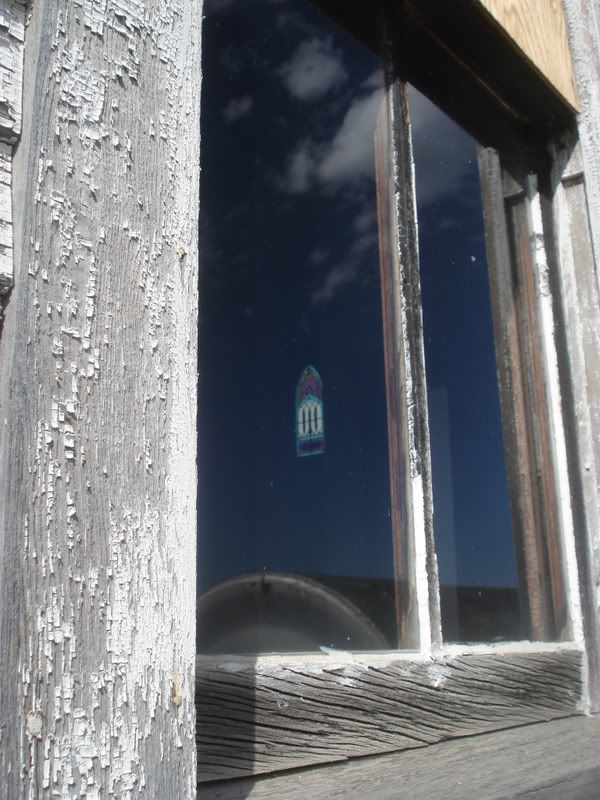 A look inside.
---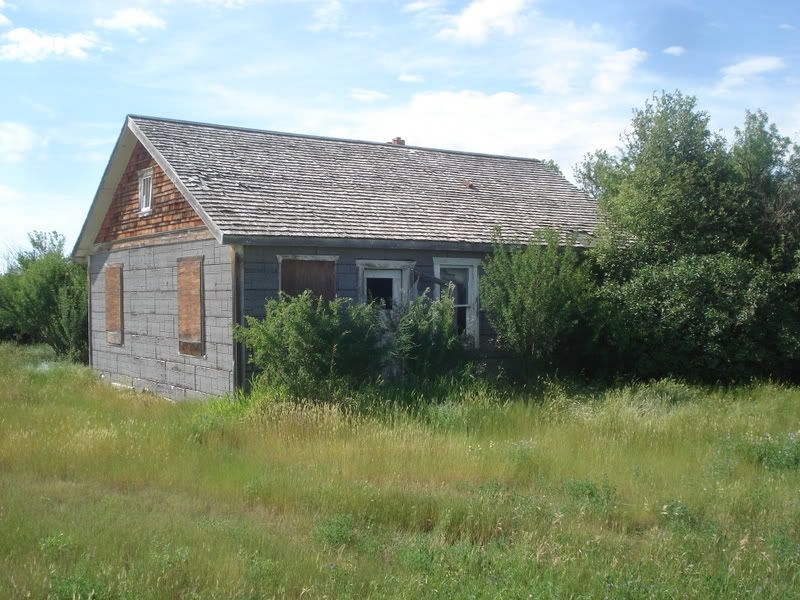 The town of Orkney had about 8 or 9 empty houses. This was the first one I came upon and started to walk upon it. I scared the daylights out of myself when I went to go around back and startled up a deer that promptly ran away.
It should be said that there was ZERO noise besides the wind rustling the grasses; so a sudden deer running, coupled with the fact of having a wild animal a few feet from yourself will definitely wake you up.
---
A look inside an open window.
---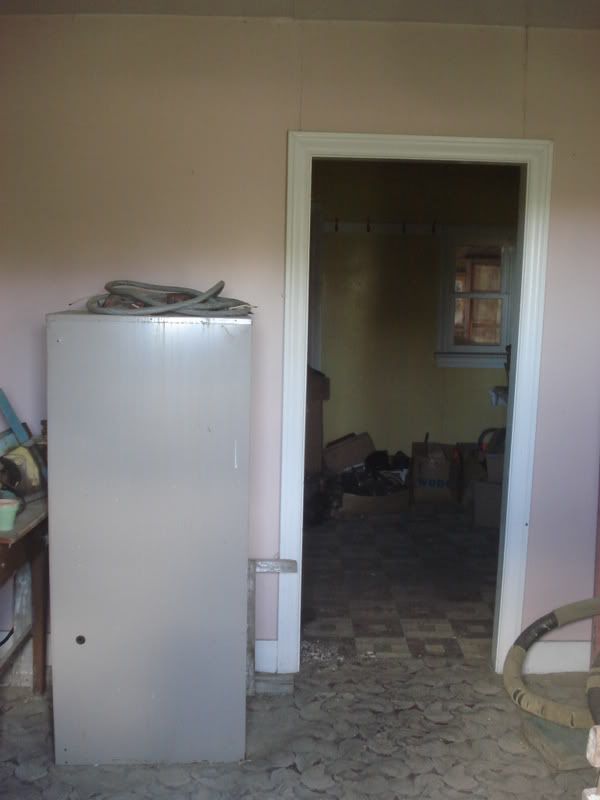 I looked inside the house; but was being lazy & didn't feel like climbing in that open window just yet.
---
I walked back across town. The street network consisted of a 3x4 grid; so the town did have some size.
Anyway, I had no idea how the residents would take to me wandering their town; so I came upon the house with the most cover and made it my first building entry.
---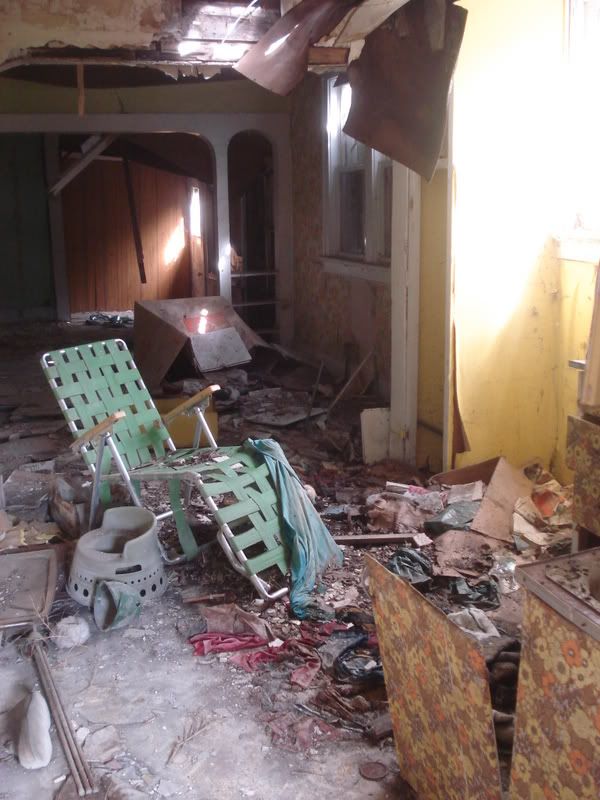 The inside looked as if a wild animal had run amuck.
Likely though, it was just the weather and the amount of time that this house has sat here. The trees surrounding the house were quite large.
---
---
You have to figure that this place has been abandoned for quite a period of time. Look at that wallpaper and the colour of the bathroom. I realize that some of these houses would preserve a look in history; but sometimes it is in fact a good representation of when the house was abandoned.
---
The house's garage was sitting sideways.
---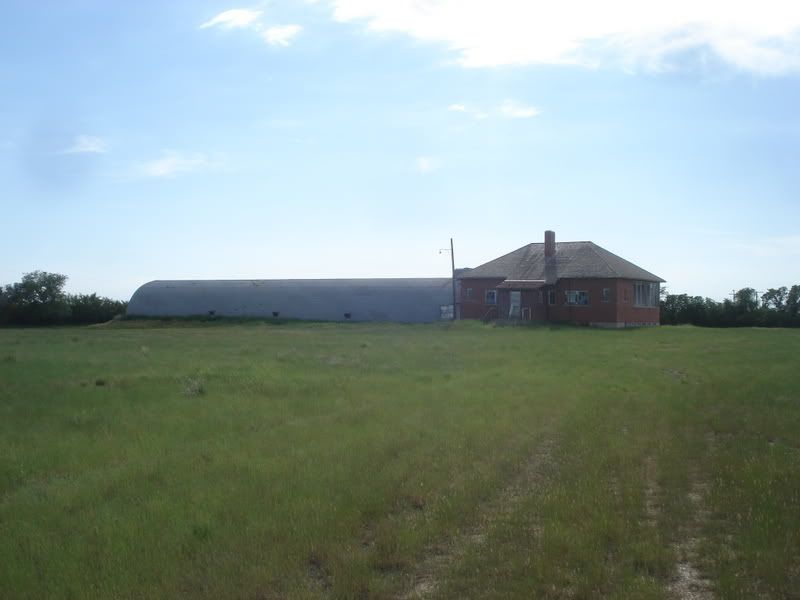 The adjoining house was so overrun with trees & shrubs that I just got back on the road and wandered over to the old curling rink and school.
---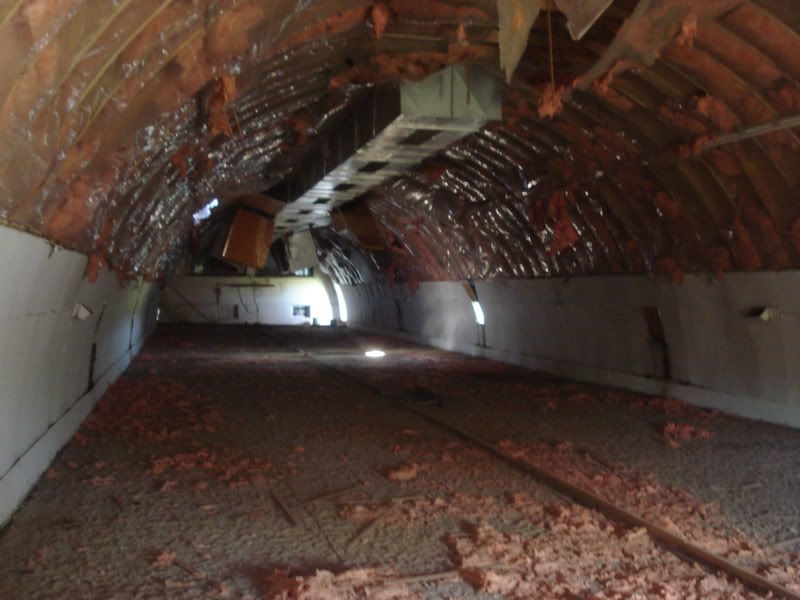 The inside of the curling rink. I was psyched to see a curling rink; even if it was just a simple one like this.
---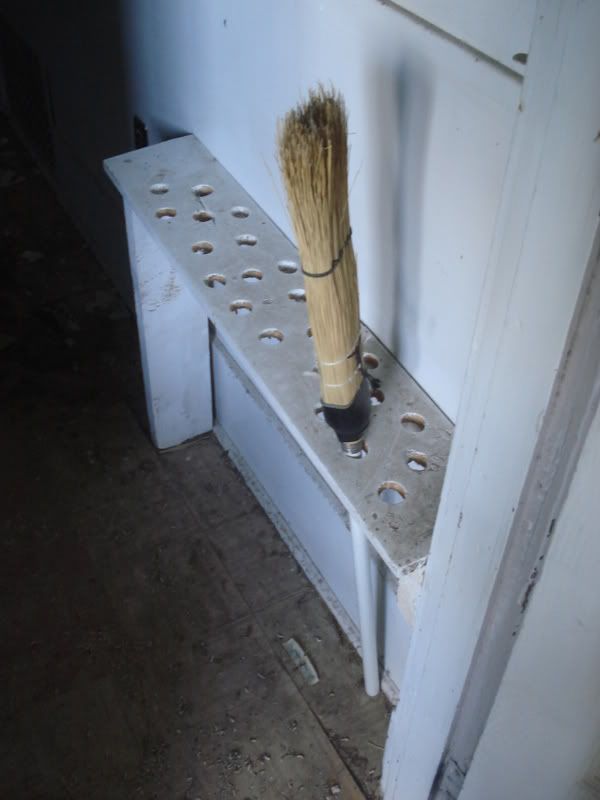 We fly high, no lie, Brooming!
---
The schoolhouse was very well sealed. I'm pretty sure this would work in Detroit too. :)
---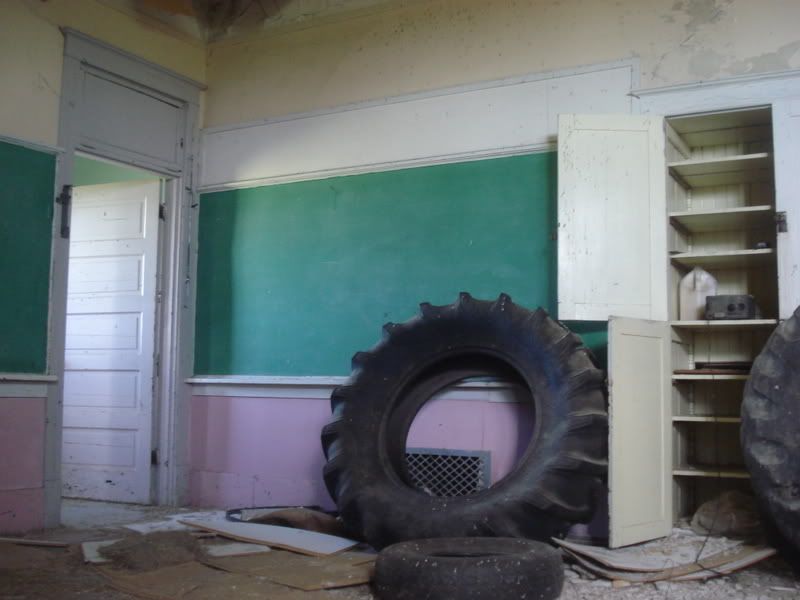 Anyway, the school was being used as storage for highway signs and other farm equipment.
---
The playground was overgrown as well; but the equipment was still very sturdy and useful.
---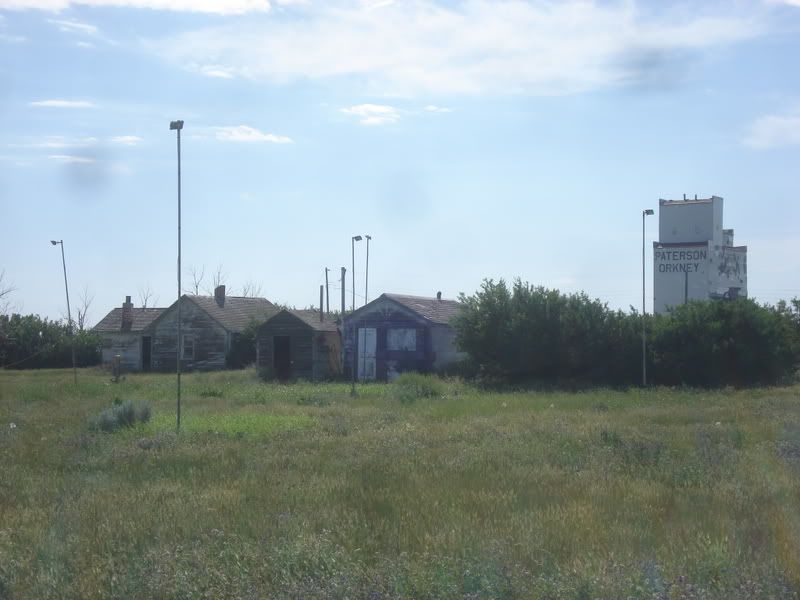 When I first approached Orkney, I saw these lights and thought of a possible car lot. After the curling rink/school I headed over to this area and realized (after nearly tripping over a net) that it was an outdoor hockey rink.
I wonder if Bryan Trottier or Patrick Marleau ever played here?
---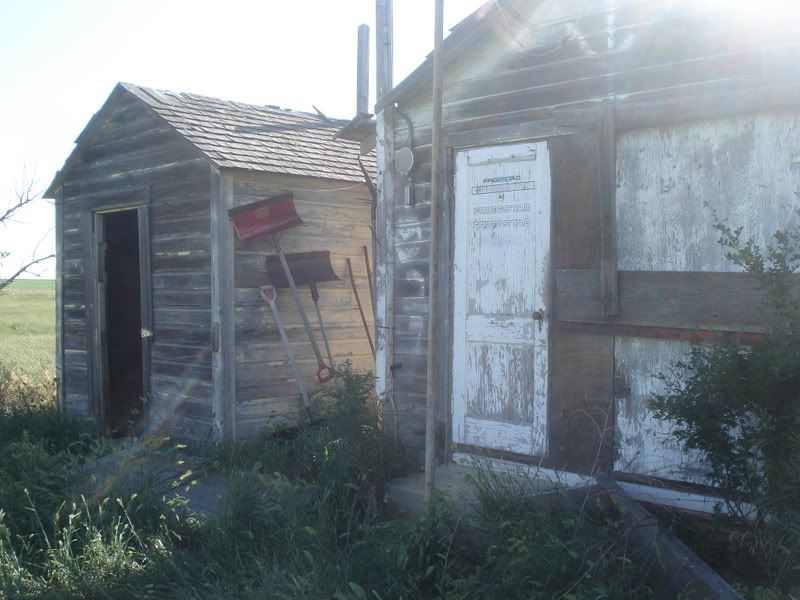 There was some small sheds near the curling rink and it was interesting to see everything just left strewn about because of the decency of people in this area.
---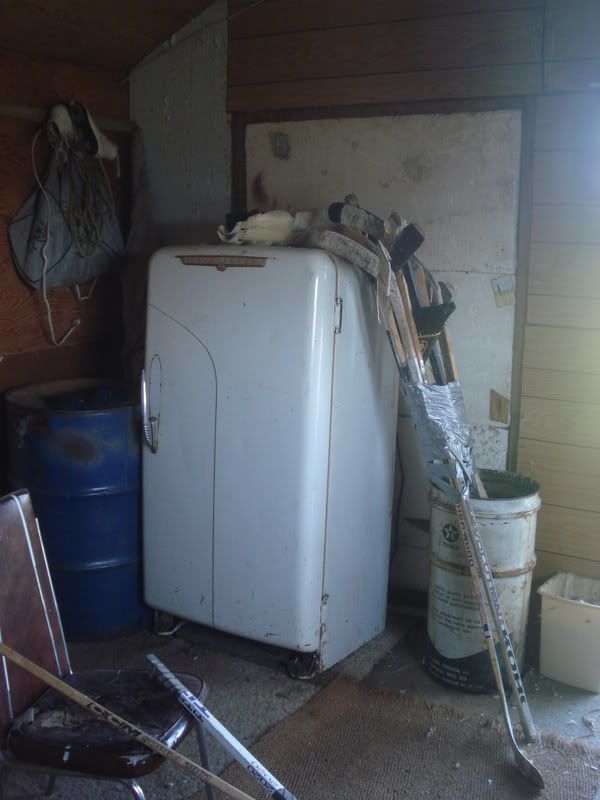 The one shed was quite boring, but the other was quite Canadian. A little shed with hockey sticks taped up, a beer fridge, pucks, helmets, all the hockey essentials.
---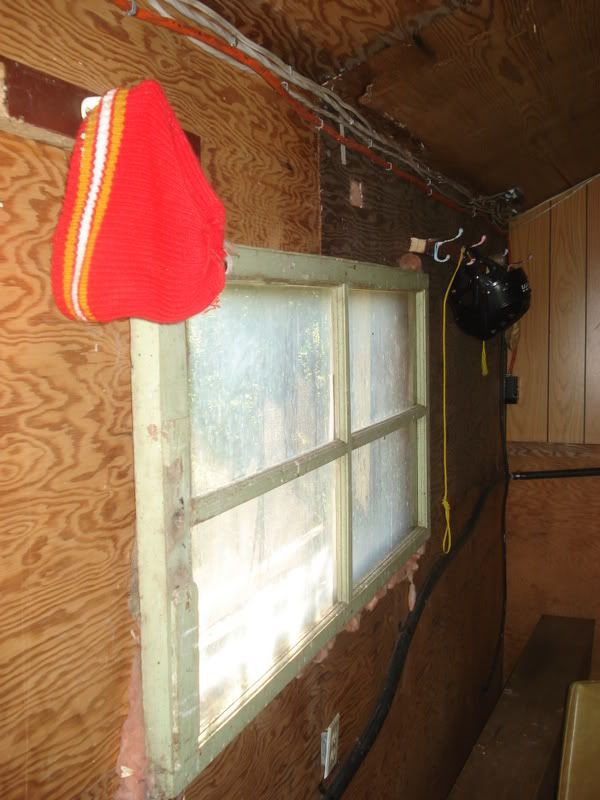 This is so Canadian. I fucking loved it. It would be great to get out of school and hurry down to the shed to get your equipment on and play hockey until sunset.
---
Sorry, I'm getting all sentimental here. Anyway, I walked up the street a little more and into another house.
A little less run down, but a little less stuff left over.
---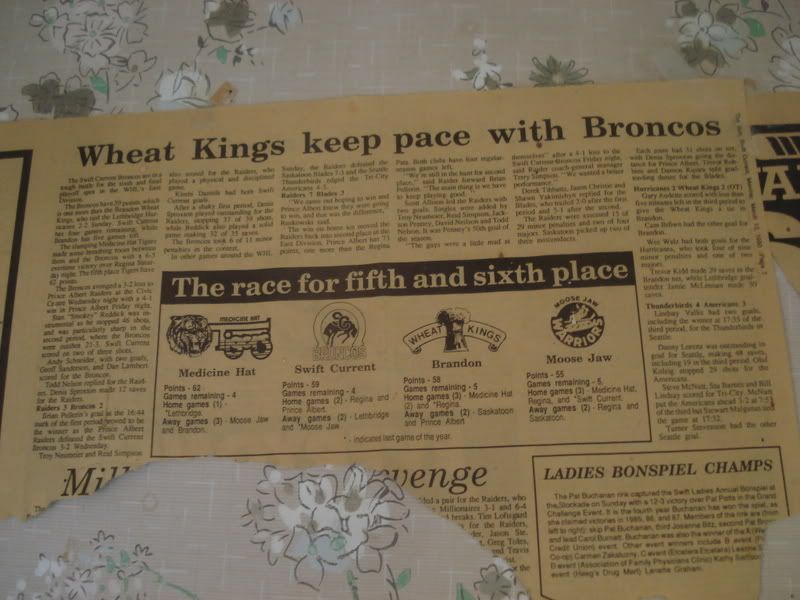 Western Hockey League, Regina newspaper.
---
More old newspapers.
---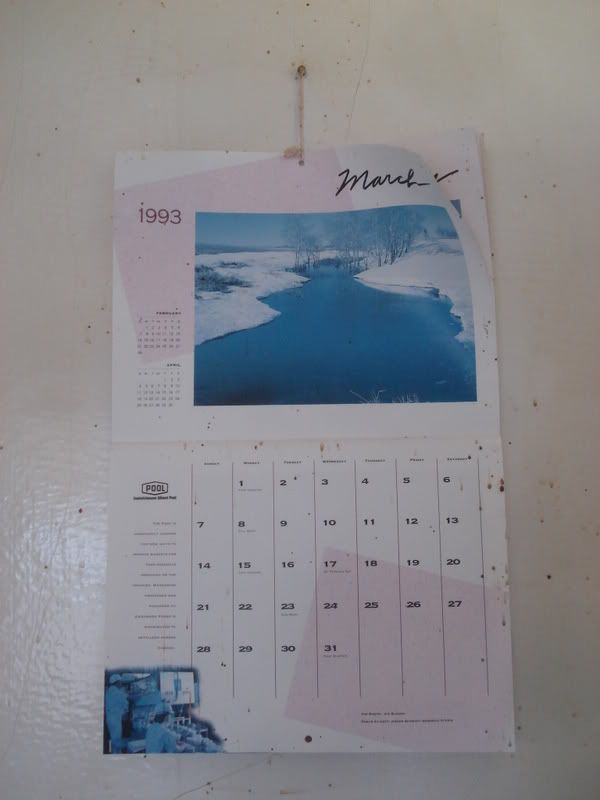 March of 93, the calendar remains in limbo.
---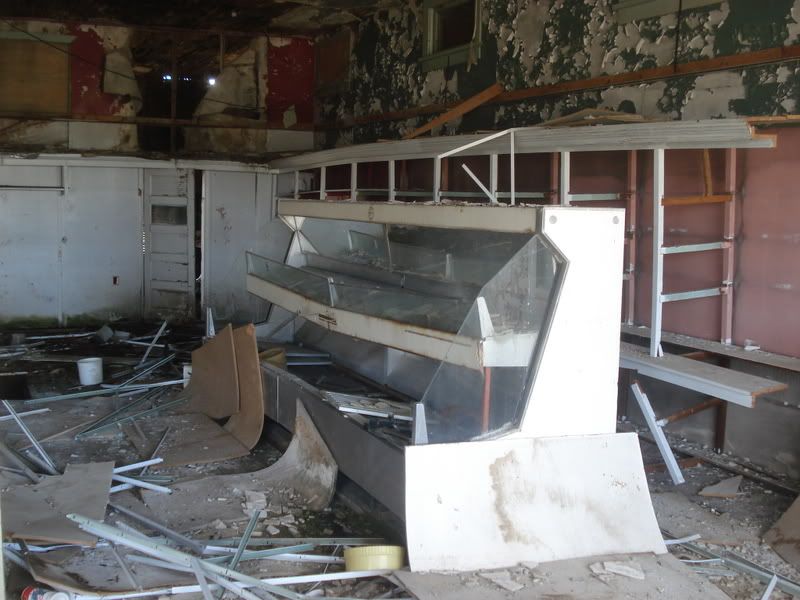 I wandered back over to main street and into the grocery store. It was the most run down of any of Orkney's buildings. It didn't appear to hold many treasures, so I was quick.
---
The back room was even more grimy. A dirt cellar, tar leaking from the roof. Still, I would take this over the vagrant smell of other places.
---
Marian's Grocery.
Orkney is definitely worth seeing if you are in the area. It doesn't look like it will become a "true" ghost town anytime soon with residents outside cutting their lawn while I was visiting; but it was still quite a sight. That is, even with me leaving out two other houses and skipping 3 others.
Plenty of left over artefacts and infrastructure; coupled with my love for Saskatchewan resulted in happy time.
Sources: 1. GhosttownsCanada - Orkney
Back to Main(e).