Dorothy, Alberta
Summer 2007
Onto Dorothy, Alberta; about a 30 minute drive from Drumheller.
Dorothy never accumulated more than 100 residents, but always served as a meeting & social point for the surrounding region of badlands in South-eastern Alberta.
It prospered in the 1920's mostly, where Dorothy had 3 grain elevators, a post office, grocery store, butcher shop, pool room, restaurant & the two churches above.
The two churches above - The Roman Catholic (at left) was in use from 1944 to 1967 & the United Church (at right) was in use from 1932 to 1961. Both churches sat for over 3 decades, decaying away.
I personally never even knew they were being restored. When I had checked on the internet, they were run down & boarded up - and then I get there and both are being restored.
---
The Roman Catholic Church
---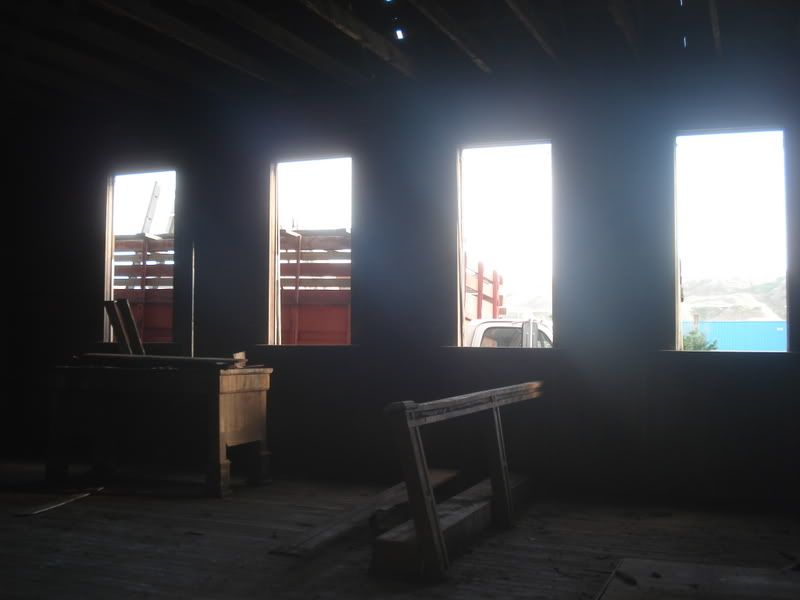 The insides were tiny. Definitely some pioneer churches.
---
The United Church was slightly bigger & had more attractive windows.
(These were the restored windows, but the window shape is more desired than the rectangles of the Catholic Church)
In the right window, you can see the one grain elevator that still stands and has survived razing.
---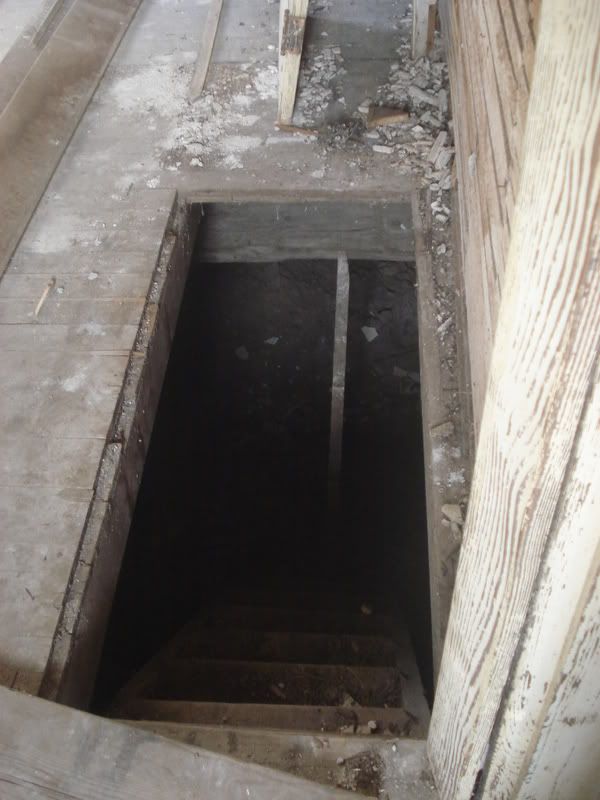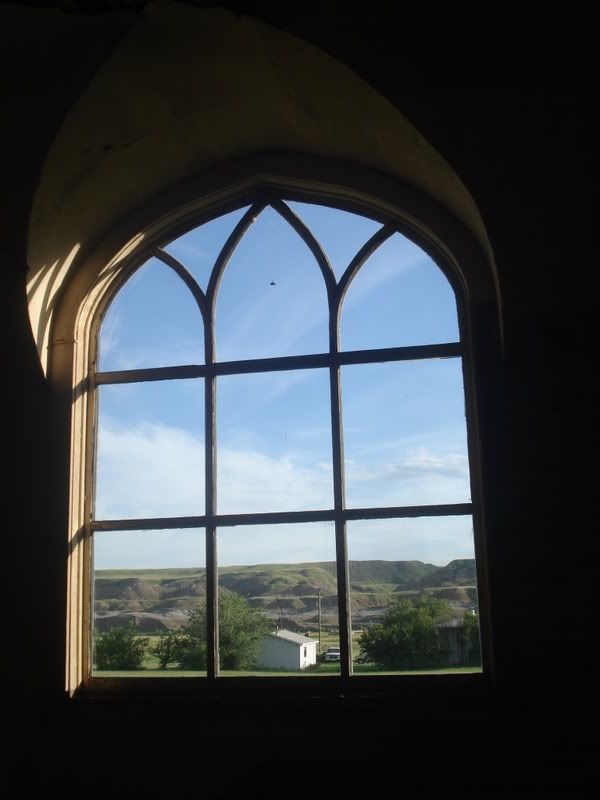 Dorothy's proximity to Drumheller and highways will probably prevent it from ever completely disappearing or becoming vacant. The fact that the churches are being restored is also a positive sign.
Anyway, Dorothy would be a must see if you lived near there.
To drive from Edmonton? Well, that I don't know.
Sources: 1. Ghost Towns - Dorothy
Back to Main(e).