The Good Samaritan Nursing Home.
Edmonton, Alberta.
Summer 2007.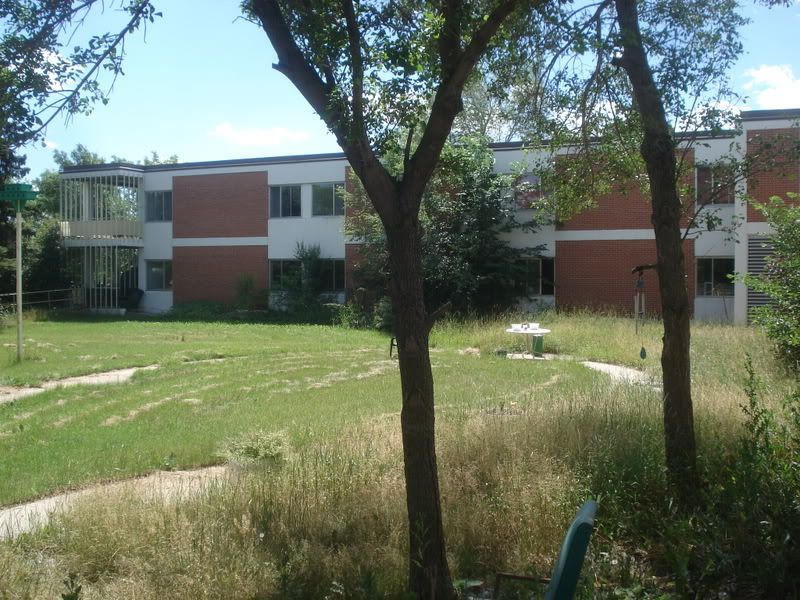 Eventually the days passed and I came to the last day I had in Edmonton. Determined not to be shut out, I finally found something.
The Good Samaritan Nursing Home.
---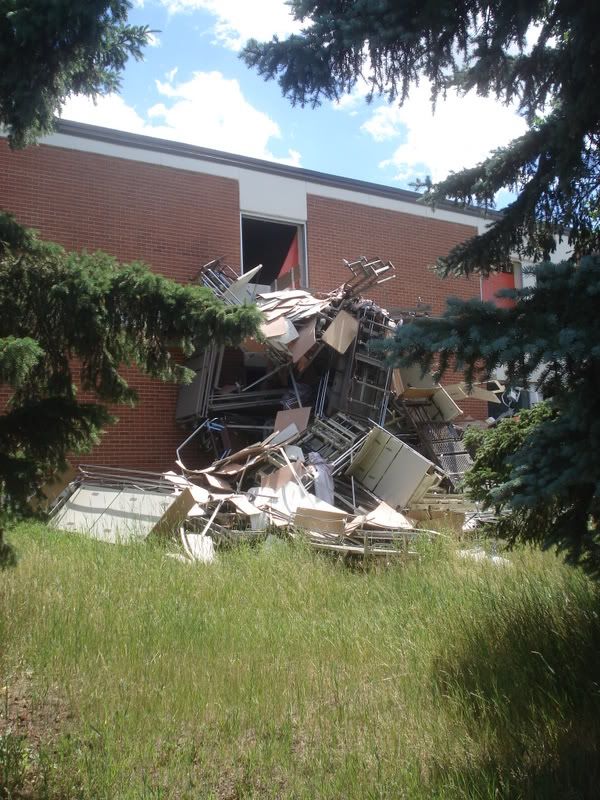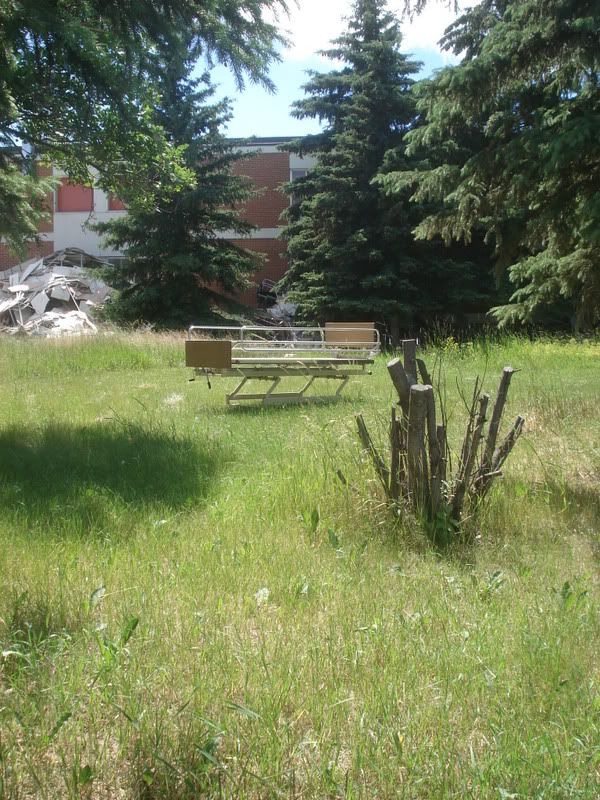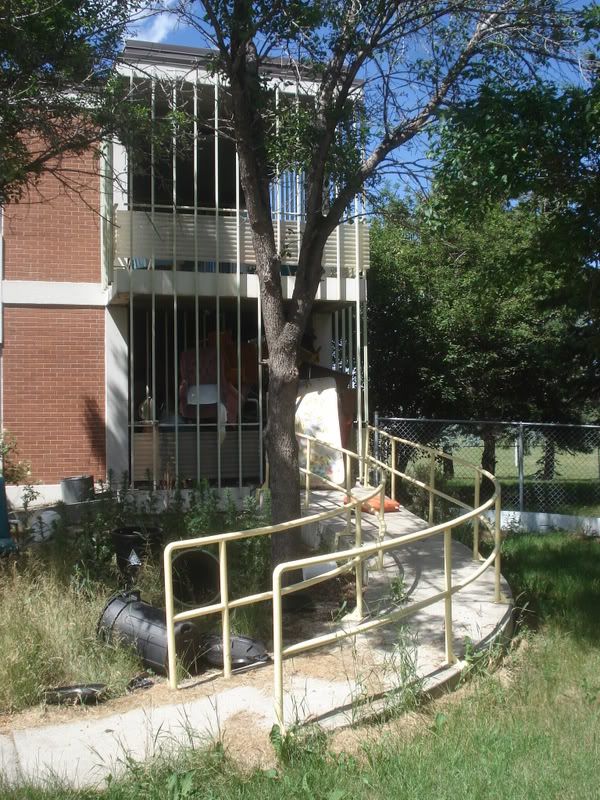 The furniture of the building had already been ejected to the outside grounds & stairwells.
---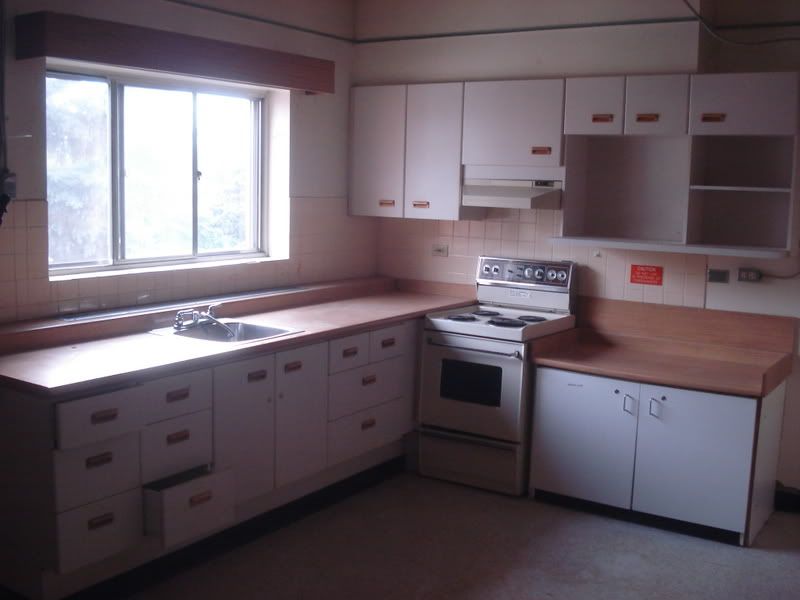 The furniture ejection resulted in everything missing that wasn't bolted down.
---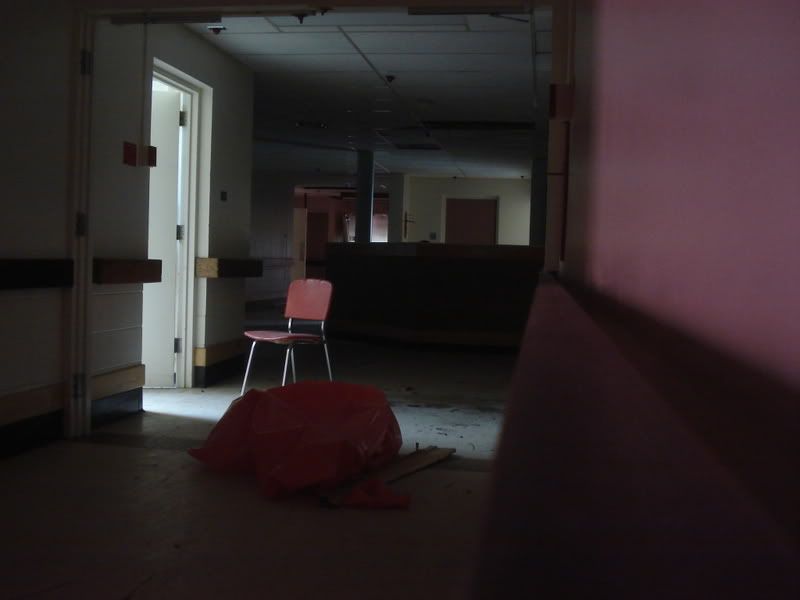 The building had a large x footprint. Where you would walk hallways and look into rooms until you came to the center and decided which way to go.
---
At the center of the X was the switchboard that had warnings & alarms for each room.
---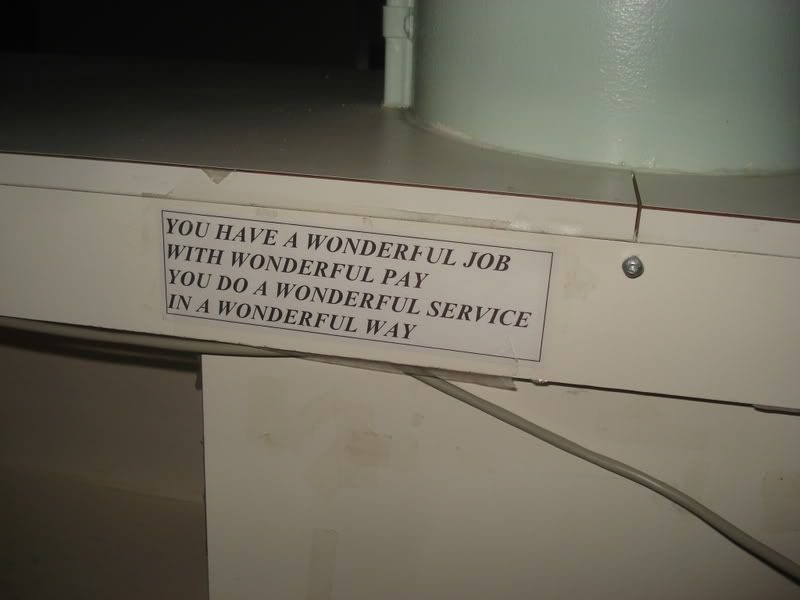 Maybe I should have things like this in my car instead of listening to Death Cab when I get down...
---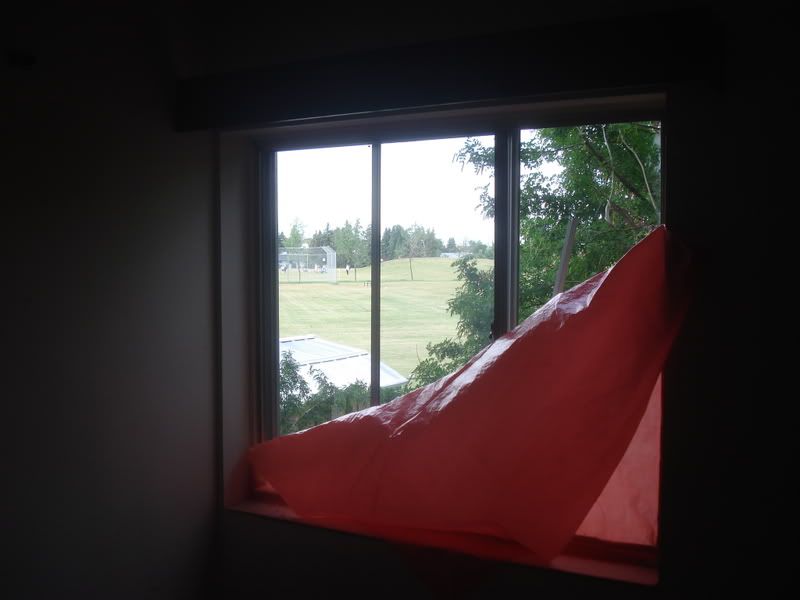 I've heard blaring rap music, crack deals & mouthy thugs; but this was the first time I've explored to the sounds of a youth soccer game.
---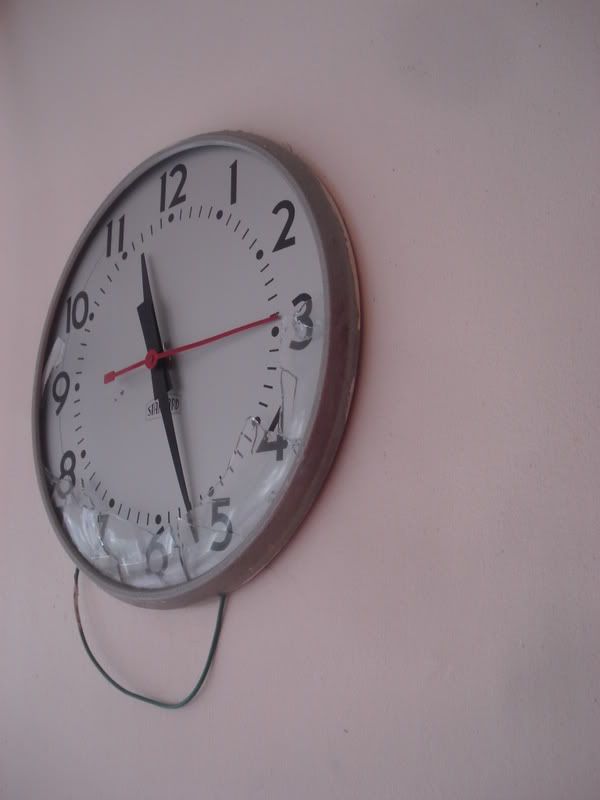 ---
This place put things in perspective. It's sad to think of old folks sitting in a common room; looking at a bulletin board portraying the years of their youth on the farm.
Hmmm...maybe I should visit my grandparents?
---
Someone's special chair forgotten.
Jesus, I'm probably bringing your day down...
---
Evacuation Slide.
---
---
Bathing tub.
I told 23 about this because I've never seen one; then he had to go and rain on my parade by saying his dad's work has one just like it.
---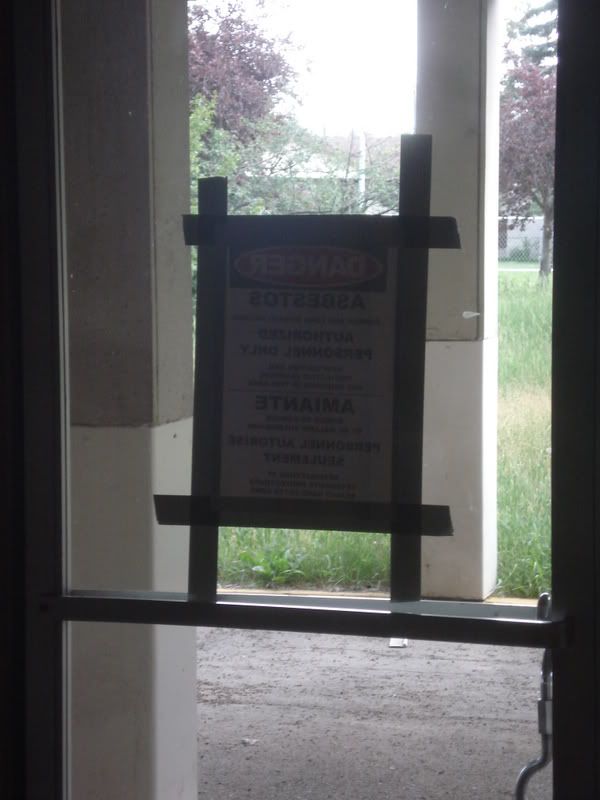 Hmmm...I can't read this sign from this side for some reason...
---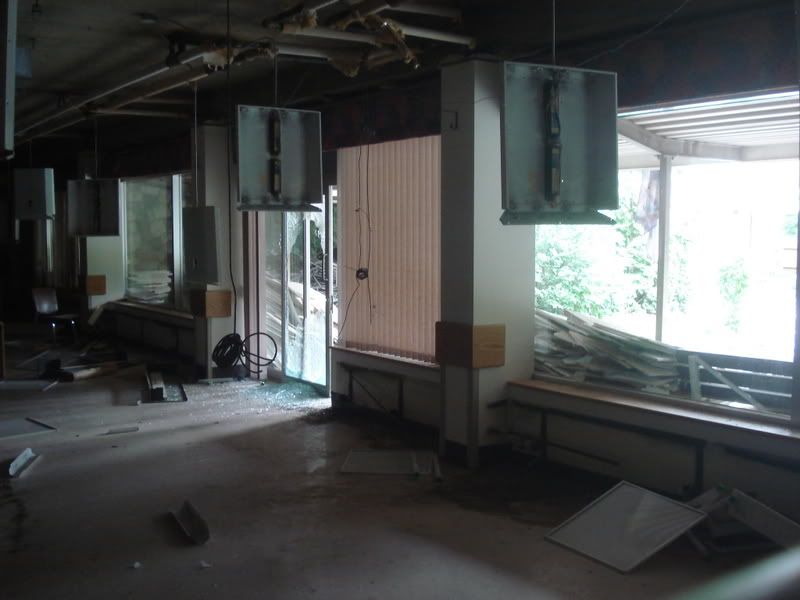 The X footprint of the building made for a mean common room with a courtyard plentiful with trees.
---
Abandon it, Demolish it!
Progress, Progress, Progress people!
---
---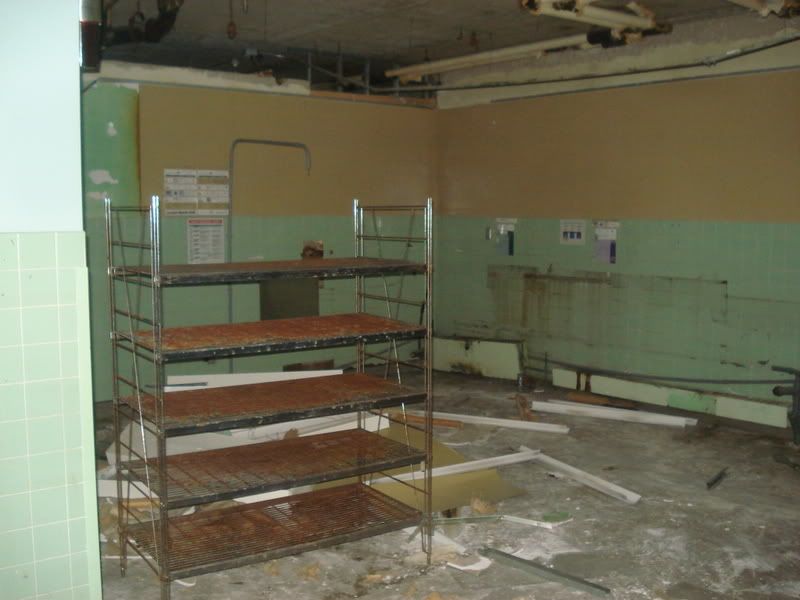 I was happy that I brought my flashlight because it allowed me to venture into the basement.
The only thing of note was the cafeteria though.
(Or was it just the kitchen? I never thought about it then, but thinking about it now; you would assume that many of the residents wouldn't be mobile enough to navigate the stairs into the basement? Hmmm.)
---
The fact that the building was surrounded by houses of the same height & also the soccer game being played; meant that I didn't sit on the roof for that long. Even though this is one of my favourite parts about exploring far away places; I just didn't want to draw attention to myself.
---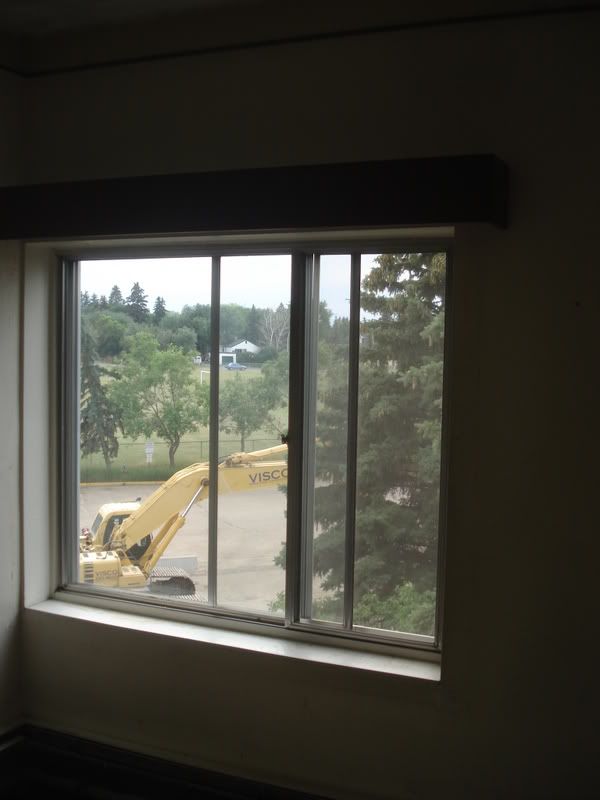 The building eaters wait there turn to get inside the building.
About a month ago, I went back to the same forum that I had heard about this building from & someone had said it was demolished about 2 weeks after I got to see it.
That's not confirmed; but I don't think it's worth it to get Kayla to drive over and confirm it.
I guess I just made it.
Navi.
Back to Main(e).