Film Exchange Building.
Detroit, Michigan, USA.
Winter, 2007.
The Film Exchange Building completed November 15th, 1926 at a cost of $1.5 million ($16.5 million 2005 dollars). The Film Exchange Building was constructed to house the interests of major motion picture companies and distribution companies of America. It had stores along Cass St. & Montcalm Avenue with offices & lofts above.
It was the first building of its kind & many other cities built film exchange buildings in its wake.
---
A newspaper clipping from March 28th, 1926 showing the Film Exchange Building and the building it replaced - a portion of the National Hotel; an elegant hotel that housed the balls and formals of governors and aristocrats that shaped the history of the region.
---
The Film Exchange Building in a picture taken December of 1958...
...and the Film Exchange building in 2007; aging quite nicely for a building closed in the 1970s.
---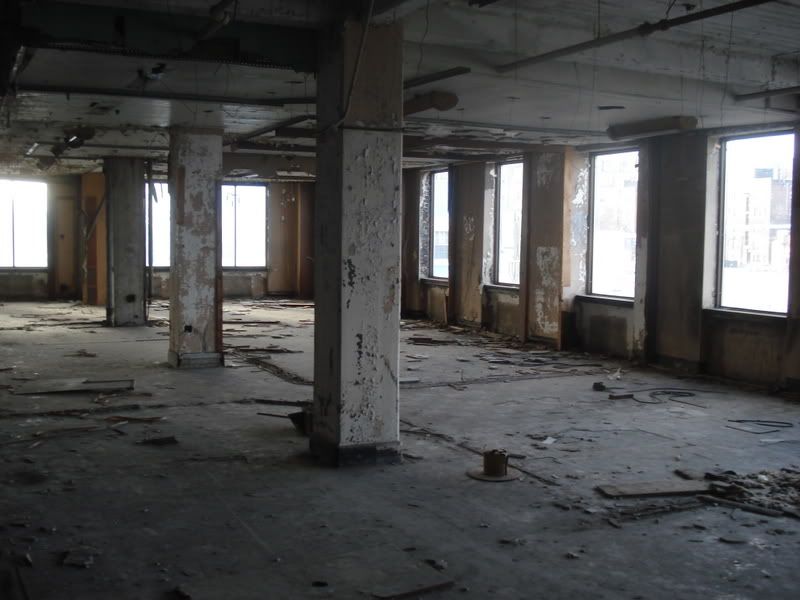 The Film Exchange Building once featured lobbies of travertine marble, film vaults for the volatile film, sprinkler system and a screening room.
Today, the building is utterly boring. All of the floors look like this; give or take some wood paneling or varying paint colors.
---
My friend, look there's something over here...oh wait, it's nothing.
---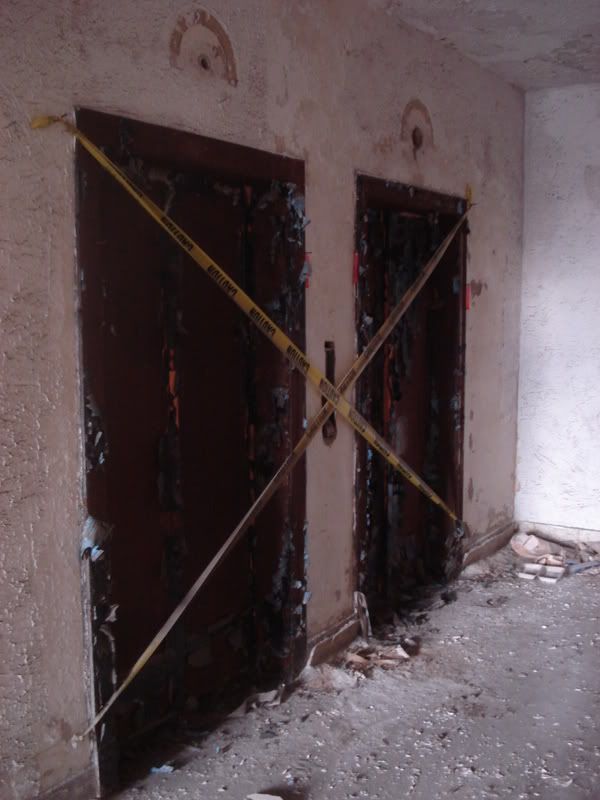 Elevator doors.
---
These barrels of survival water are quite interesting; but we've seen them in other buildings before.
---
Not completely unexciting; one of the upper floors featured old movie posters for a collection of films that I've never seen.
---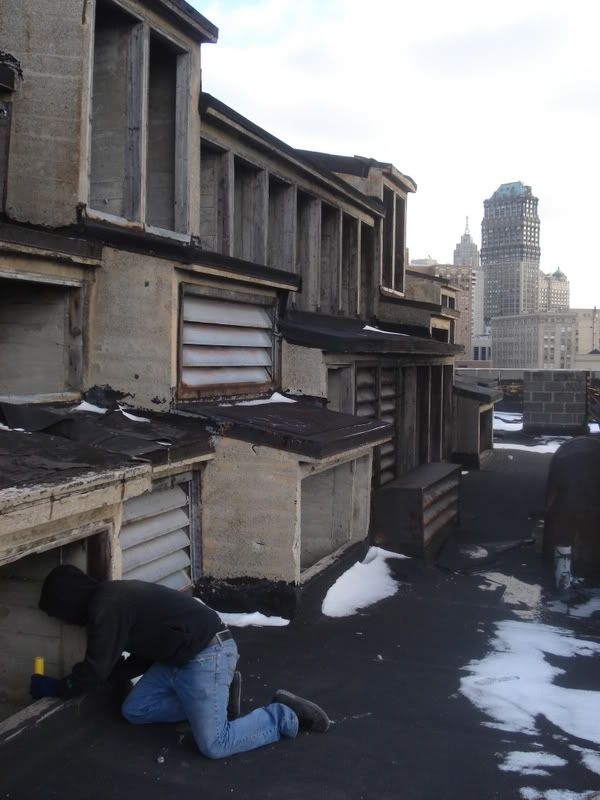 The roof would be my highlight of the Film Exchange Building. It featured a unique arrangement of vents...
---
...and an interesting view of Detroit with the highways moving quickly past us.
---
The Film Exchange Building. 7 floors of excitement.
Navi.
Sources: 1. The Kohrman Report (Exchange Student) (Retrieved 03/01/07)
2. Emporis Buildings (Retrieved 03/01/07)
3. Detroit Public Library Burton Collection
4. Measuring Worth (Retrieved 03/01/07)
Back to the main page of this website...