General Sullivan Bridge.
Newington, New Hampshire.
Abandoned (to car traffic) Bridge.
Somewhere along my path to the right side of this county I came upon the General Sullivan Bridge. I was on a tight schedule, but figured I could spare a few minutes.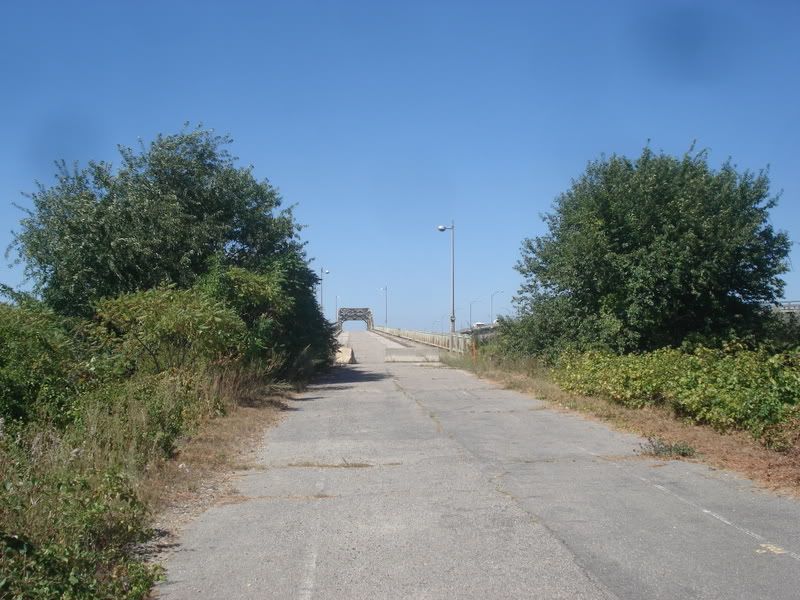 The General Sullivan Bridge.
Named after John Sullivan, Governor of New Hampshire & Revolutionary War General. The bridge was completed in 1935 and provided a vehicular means over the Piscataqua River until its closure to traffic in 1984. The General Sullivan Bridge ceased vehicular traffic once the twin span Little Bay Bridge was fully completed.
The bridge's total length is 1 595 feet. As comparison, Ambassador is 7 500 feet in length, Bluewater in Sarnia is 6 144 feet on average & the Mackinac is 26 372 feet.
---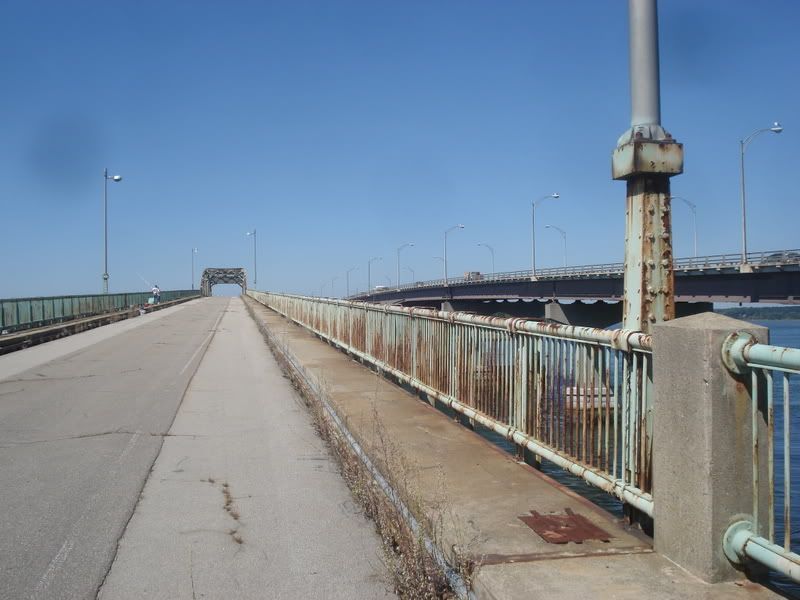 The bridge has continued to be closed to vehicular traffic, but provides pedestrian & cycling access. General Sullivan is a popular bike path & fishing spot.
---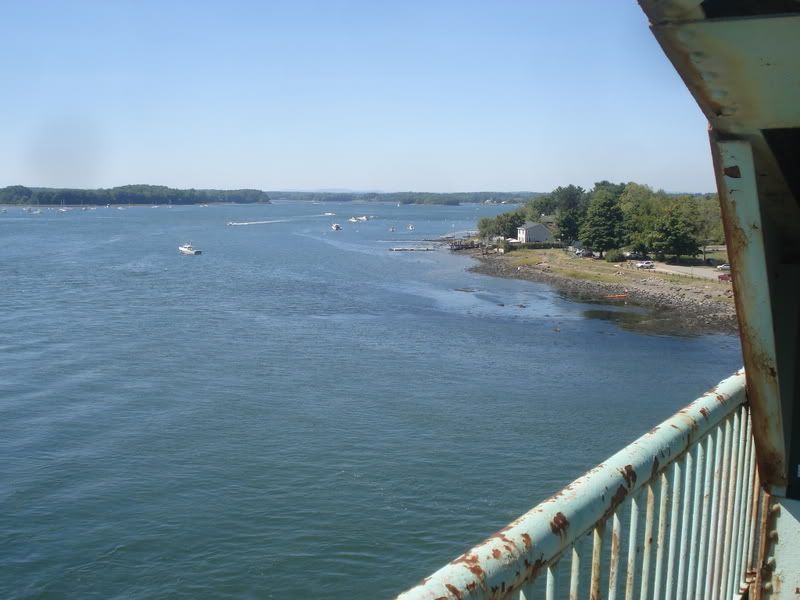 On this particular day, I walked by a couple of friendly fellows fishing and continued over the bridge.
After snapping a few pictures; my brain kicked in and I realized this would be a great spot to manual on my bike.
Good grief, it was a high speed downhill manual. Bart would have loved it.
---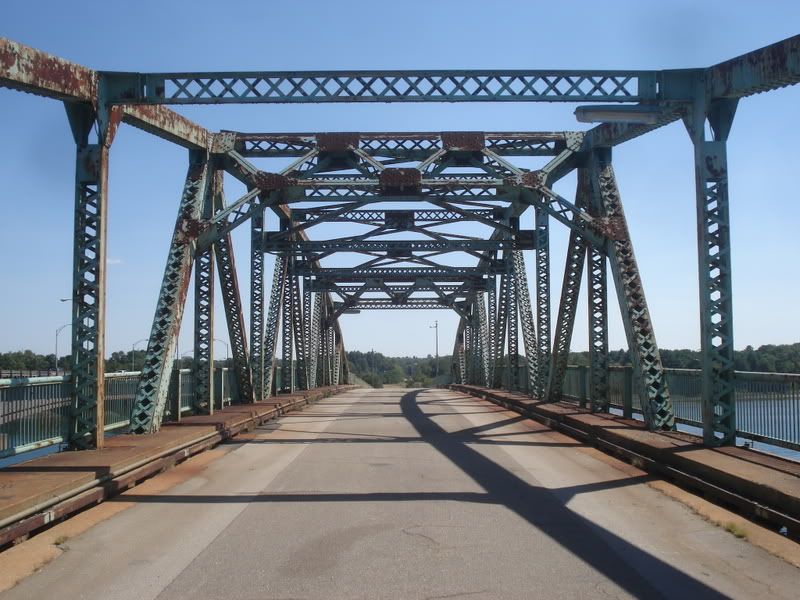 The future of the General Sullivan Bridge is uncertain. A plan is to be selected and started in 2008. There are four varying plans that are being considered. Three of the plans call for renovation and rehabilitation of all 3 bridges (Little Bay Bridge is a twin span bridge) and the fourth calls for complete demolition of all 3 bridges to build a new 6 to 8 lane bridge over the Piscataqua River.
To further complicate the matters, the General Sullivan has recently been ranked the 2nd most architecturally significant bridge in New Hampshire. (sidebar: who ranks this type of thing?) This coupled with the fact that the Coast Guard wants the bridge removed because it's no longer serving its purpose further complicates matters.
Oh well, it's an abandoned bridge. We have one in BR.
Back to Main(e).