Repetitive Peninsulas.
Fall 2008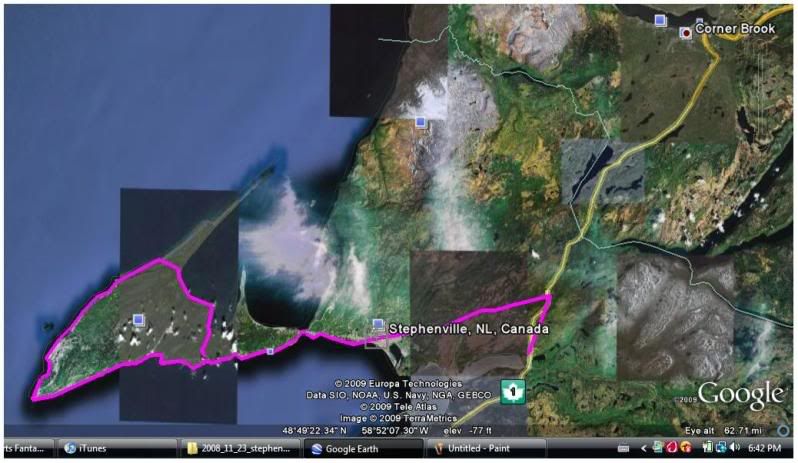 Continuing from my last story, where I awoke, left my home, then arrived in Stȅphenville before the sunrise; I had taken pictures of that building and it was still only 8 a.m.. Not one to waste time or travels, I decided to also tackle the Pơrt-Aux-Pơrt peninsula with this day.
The Pơrt-Aux-Pơrt peninsula can be seen in the above map as the slab of land connected to mainland NFLD by a very narrow isthmus0. Also of note is that it is not the largest peninsula in the world by any stretch; you can circumnavigate it in a 130 km1 journey.
---
Once I traveled onto the Pơrt-Aux-Pơrt peninsula, there was a small side road which led to 2 communities. Since it was only 13km2 in length, I decided to check it out.
The road was mostly occupied houses, but this one was interesting. I've actually meant to go back on a sunny day or a starry night for better pictures, but it's a little bit of a drive.
---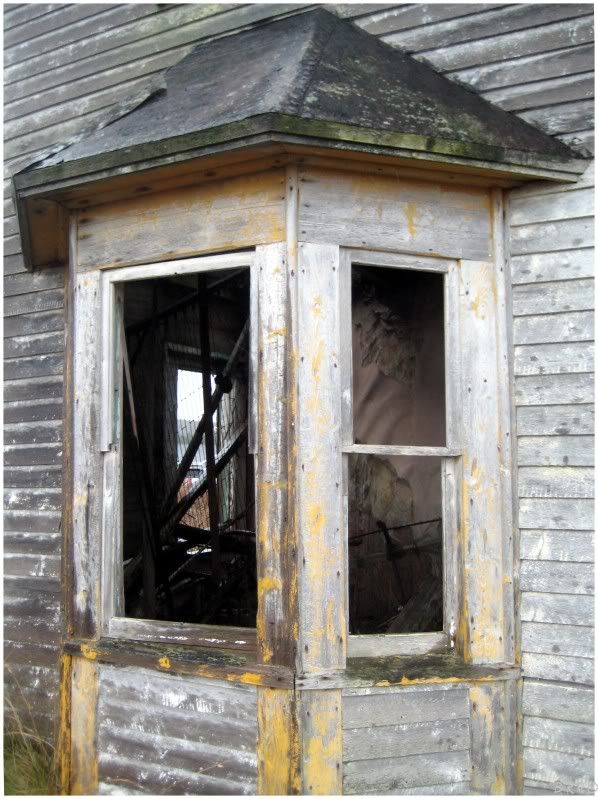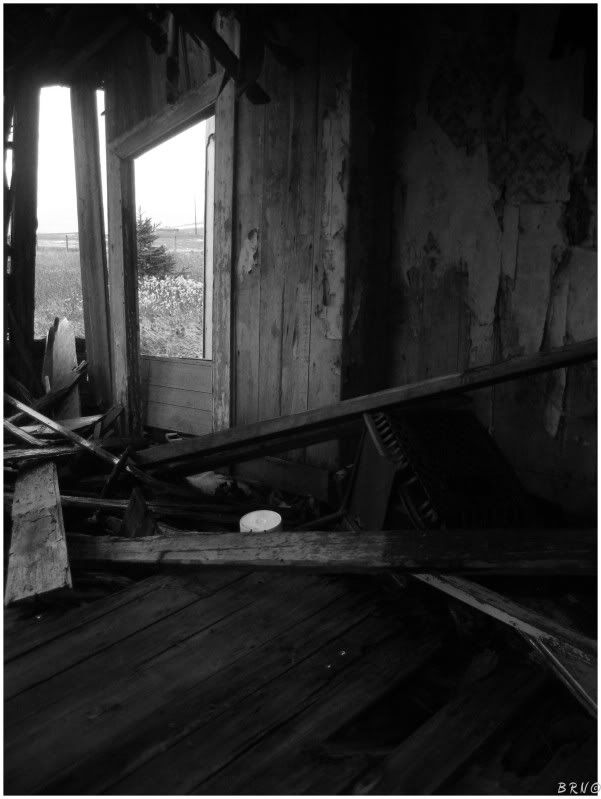 The house was far too gone to enter...
---
...so my total time spent in Bȯswarlos, NL was about 5 minutes.
---
As I pushed through the Pơrt-Aux-Pơrt, it was scenic and visually appealing. The reason you don't see any pictures of this though; is that it was raining and overcast on this given day. Another reason is the fact that it wasn't as impressive as the national park I had just visited the weekend before.
That was until I found a rough road which extended onto a narrow spit out into the ocean. After a good 10km of potholes and anger, I came over a hill and upon Blue Bȅach, NL.
---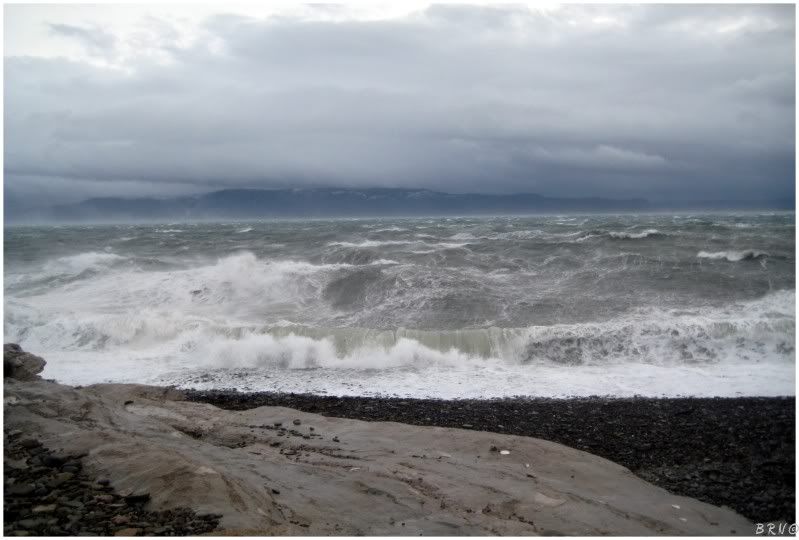 Driving through the village and to the end of the road, I found a fishing village and some nasty conditions. I got out of the car and the intense wind was in the same league as the hurricane I walked home in Halifax during - literally, I was having trouble standing and it was hard to even take steady pictures without the camera blowing around within my the grasp of my two hands.
---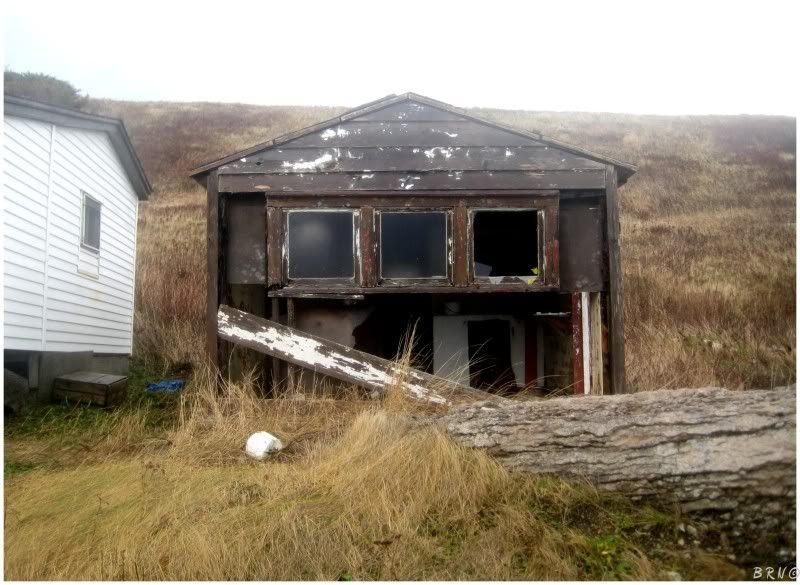 The town was extremely weird in that there was a good number of lobster traps and boats to lead you to believe it was active; but on the other hand, I didn't see a single person.
Also contributing to the oddity of the village was that a lot of the fishing shacks were 'dollhoused' with entire walls ripped off. I'm certain that the same intense winds that were moving me probably had something to do with this.
---
I took one or two steps into a couple of the fishing shacks, but they seemed completely ramshackle. The floors were sagging and entire appliances looked like they were about to break free from their position and appliance-check me with all of their might.
---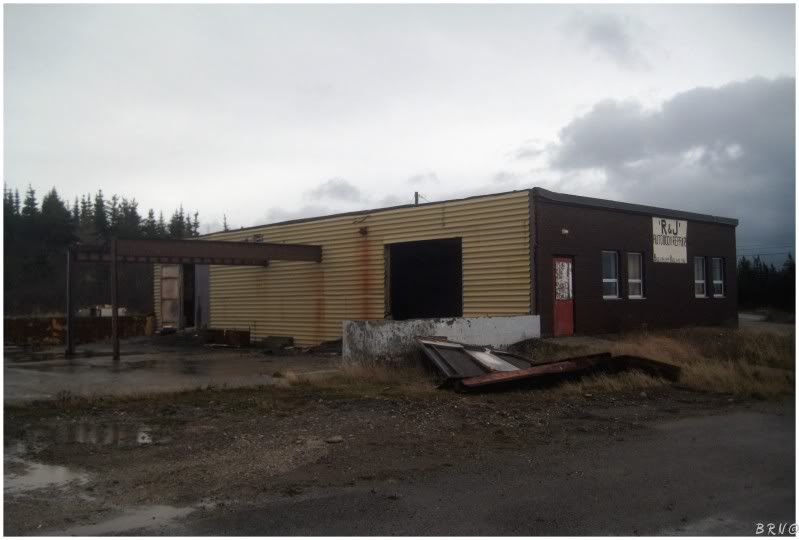 I traveled across the southern portion of the Pơrt-Aux-Pơrt peninsula first, then took the northern portion back.
The northern portion wasn't as scenic or eventful, but I did happen to catch what I thought was a closed school out of the corner of my eye.
Turning around to further inspect the situation, I found the school had been converted into an auto repair facility. Thankfully, the old town library turned mechanic's garage, sat wide open next to the aforementioned auto repair facility.
---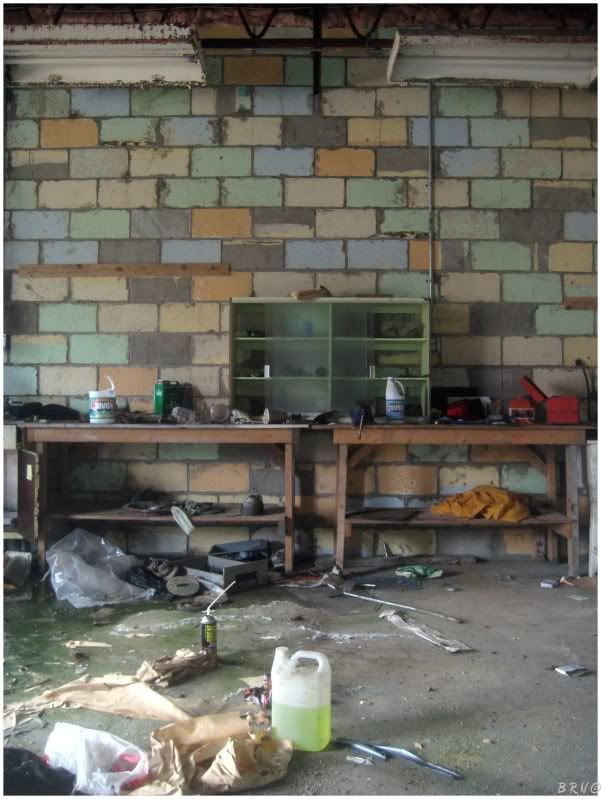 The mechanic's garage was composed of two major rooms, one with a boring paint booth and this room with some exciting, colourful blocks!
What has my life come to?
Anyway, I was actually excited about these blocks since I thought I could make beautiful pictures with them. Looking back now, I find them quite weak.
---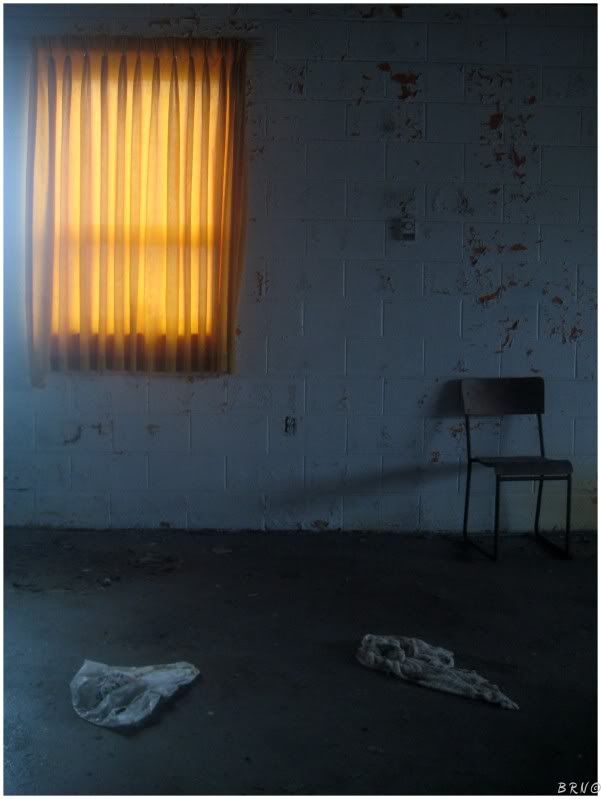 Into the paint booth room, I thought this 'lonely chair' shot was funny as it's reminiscent of a health care facility and not an auto body shop on the Pơrt-Aux-Pơrt peninsula.
So in conclusion, the Pơrt-Aux-Pơrt may not have been the most exciting trip, but it's there and that is enough to force me to get it done.
Oh well, I still think Blue Bȅach was unique and interesting.
---
Comments:
At 4:46 on July 8th, 2009;

Steve

- "damn those waves in "port aux" are crazy huge,,,,,should hav grabbed ur bodyglove surf gear and got her done,,,,,,,"

At 23:38 on July 10th, 2009;

Navi

- "I was standing there looking at those damn waves, knowing that even if they got ahold of just a Navi leg, that it would have been into the ocean, end it all, into the ocean, end it all..."
---
Sources:
1 - Pơrt-Aux-Pơrt Peninsula - Wikipedia
Navi