The 'I am not leaving the US on my own accord' Road Trip: Day 5 (Continued from here)
Summer 2008
Long Island to Norwich, CT (rough map)
Approximately 3.5 hours of travel
Among Chad, UJ & I, I was the first to awaken sometime around 9 o'clock. The day's heat was coming, but hadn't arrived just yet. I stood in our Long Island friend's garage and pondered what I was going to do with my free morning in Long Island.
Our Long Island friend came outside and we conversed before he invited me inside for some coffee. We made small talk for a few hours, both surprised at just how long UJ & Chad remained asleep.
Our Long Island friend's house was cottage-like, with memories filling the walls. For a small Long Island town where a bunch of douches rode around looking like Growin' Up Gotti, he had a great place with plenty of privacy.
I'm not going to lie. I was sort of jealous as it was a nice setup.
---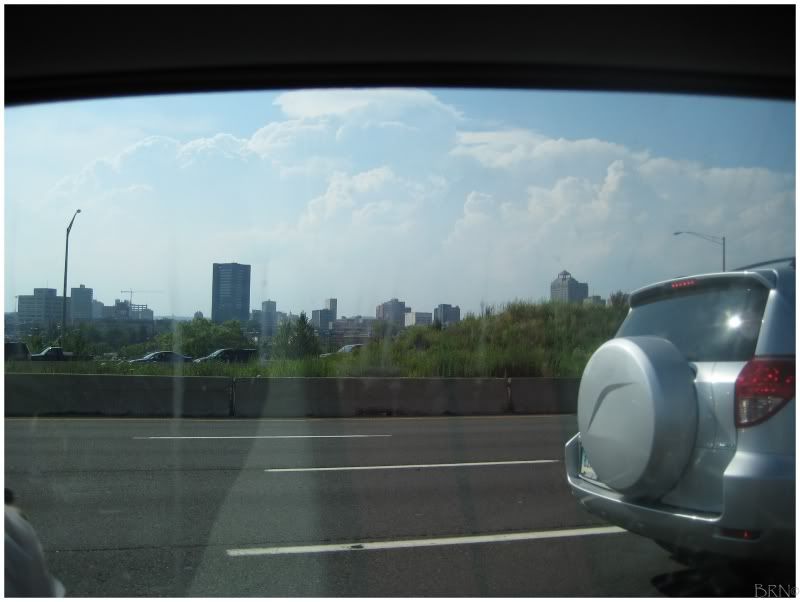 Finally, Chad & UJ woke up and had some coffee. It was getting late and we wouldn't have time for the first location of the day, so we decided to cancel those plans and head directly to Norwich, Connecticut.
We thanked our Long Island friend for his over-the-top hospitality and we were on our way.
---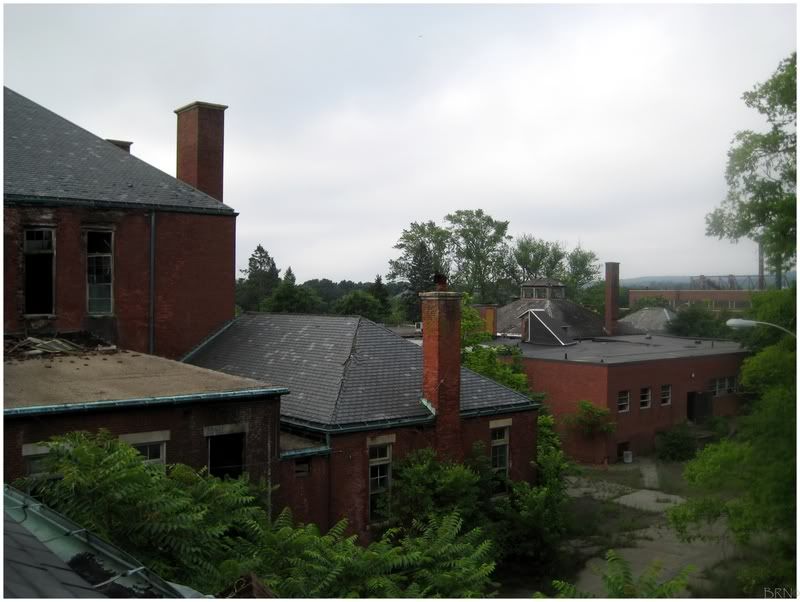 We met our Norwich person, Kristen, at the nearby Cumberland's (East Coast convenience store) and we were onto the long walk that Norwich requires.
The Norwich State Hospital for the Insane opened in 1904, originally as one building along the scenic Thames. Much like Kings Park PC, the population peaked in the 1950s. At this time, the grounds grew to include 900 acres.
As with most of these places in the US, the development of drugs and other forms of therapy eroded the need for these sprawling locations.
Norwich closed in 1996.
Aerial view, here.
---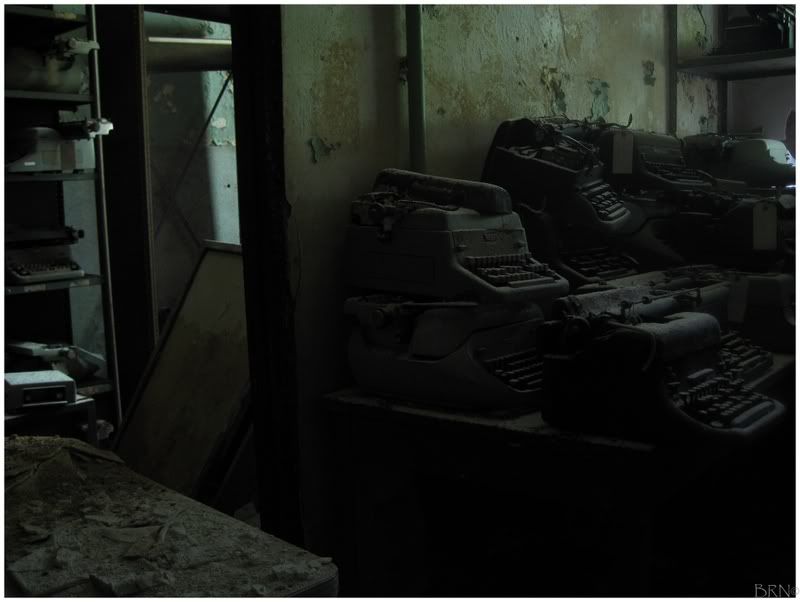 Once comfortably inside Norwich's confines, we walked up a staircase and went our separate ways inside what I think I remember as the Bell Building.
I cracked a tall, o.g. Coors and took one step into a room full of typewriters! Ah, stuff!
King's Park was outstanding, but it was a nice change of pace to see a location with overwhelming items left behind as opposed to architecture.
---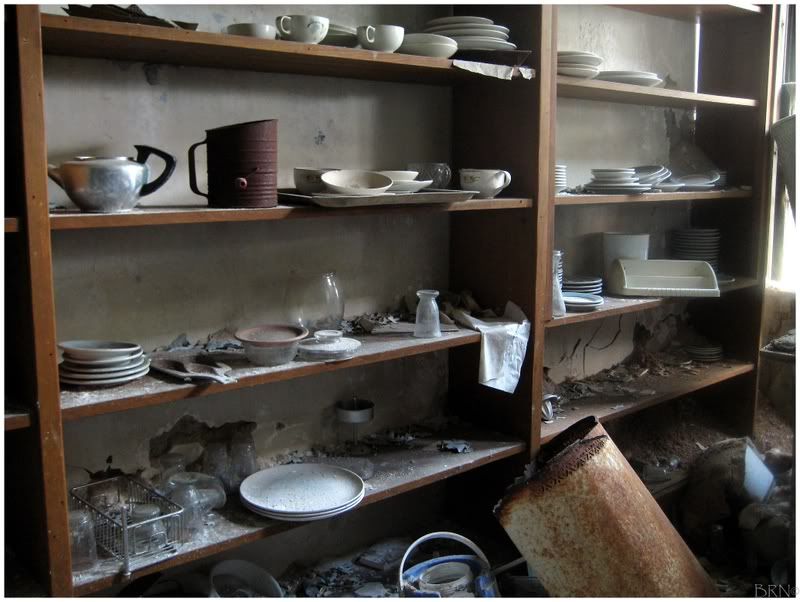 I backed out of the typewriter room and entered a room which still had the dishes organized on their shelves. These two rooms were already providing validity to a previous claim.
Prior to this journey, we had obviously discussed it with some other people. One of these people was our good friend Nailhed, who has been to quite a few locations himself & insisted that Norwich was the best asylum he's ever been to.
Coming from a guy who's been in a dozen asylums, I didn't take that endorsement lightly. Away from Hinchliffe, Nailhed's words also made me very excited for Norwich.
---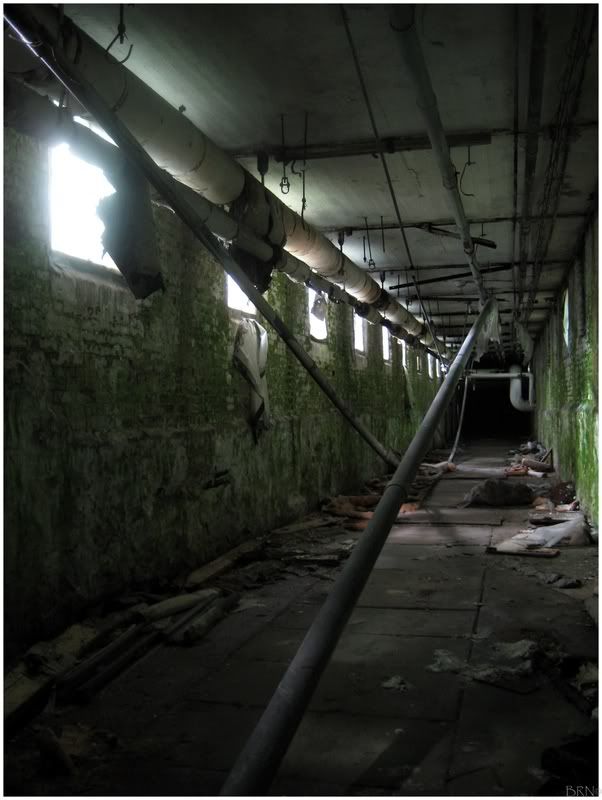 I find the conversations funny sometimes with other people in this hobby. More than a few times, I've been involved in a hospital tunnel discussion; "Oh, Dimeville, there the worst! Oh, have you been to Lockland? Dude, they're horrible!"
That being said, Norwich may have the best tunnels. These half-ground beauties put even more validity in Nailhed's claim. The tunnels have windows for fresh air and connect a serious number of the buildings on the campus. Although I would have liked to go on my, get in random (non-tunnel) buildings, tangent; we were rolling 4 deep, so that would have to wait until I return solo to Norwich (knock on wood).
---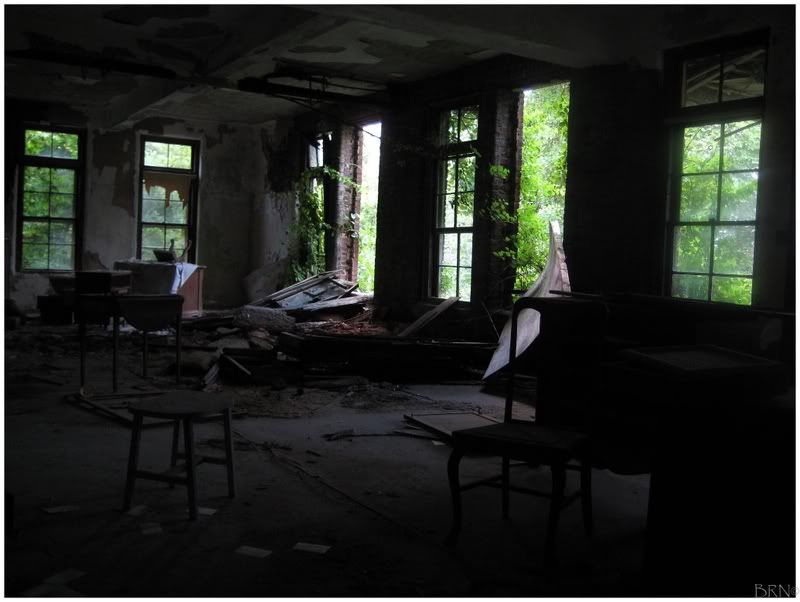 It was nearing evening as we entered Norwich and an hour or so must have passed as we snapped pictures in the Bell Building because of all the stuff.
Our tour guide Kristen asked if we wanted to go to the Cafeteria/Kitchen/Auditorium building before nightfall so we could see it and because it was nearby.
---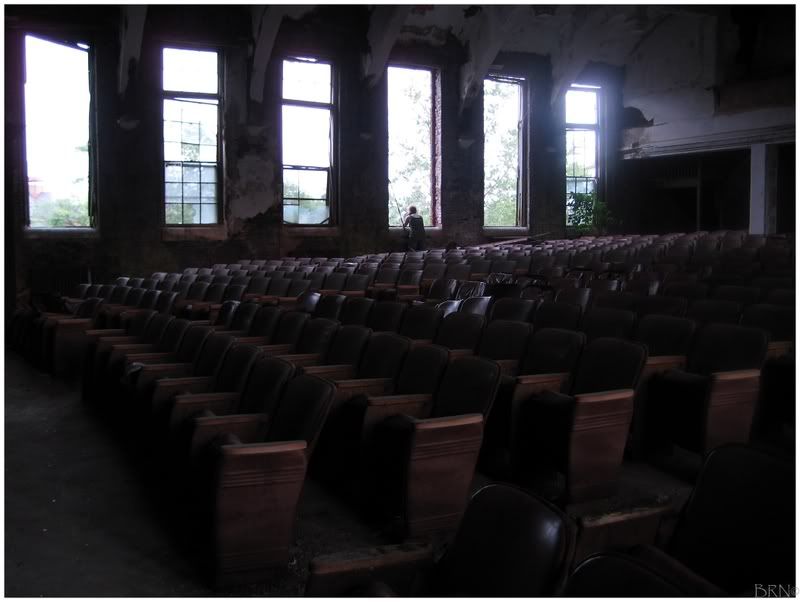 Our time before sundown was very short and we rapidly moved about the auditorium snapping pictures - all while trying to stay out of each other's way.
We hit the tunnels and made our way to a nearby building to snatch up some mattresses that Kristen knew about. Once we had those, Chad & I carried them through the tunnels to the Woodward Building.
---
Kristen chose the Woodward Building because of the roofed balconies. While Chad & UJ planned to sleep inside on the bottom bunk of a bootleg bunk bed; Kristen and I put our mattress on the east side balcony along with our sleeping bags and pillows (you didn't think I was sleeping on a bare, horse hair mattress did you?).
We killed the lights and sat in a circle by Chad & UJ's bootleg bunk bed drinking beers. Chad & I had about 6 tall cans between us and we had already drank 1.5 each - meaning we didn't talk for long before calling it a night.
Kristen and I shared the mattress on the east balcony. It was the perfect temperature and the night skies were clear.
Navi
Day 1
Detroit to Camden
via
Centralia,
Philadelphia,
Spring City

Day 2
Philly to Delaware
via
Philadelphia


Day 3
Delaware to Northern NJ
via
Paterson, NJ
Cedar Grove, NJ

Day 4
Northern NJ to Long Island


via


Kings Park, NY
Day 6
Norwich, CT to Taunton, MA


via


Jerimoth Hill
Day 7
Taunton, MA to Northern NJ


via


Nearby, MA

Day 8/9
Northern, NJ to Detroit
via
Cedar Grove, NJ