Day 12.
Edmonton, Alberta to Kamloops, British Columbia.
808 kilometers.
My time in Edmonton had come to an end. My next destination was Whistler, British Columbia to visit Dylan. I left Edmonton, heading west through Jasper National Park and into central British Columbia. The views were breathtaking and maybe I'll make fun of the "I need to leave Windsor, there's no mountains" people a little less.
I swear my travel time was doubled because of all the times I stopped to take pictures.
---
All of the stop signs in Jasper had animals which you were protecting by obeying the speed limit.
Pumas, Caribou, Bighorn Sheep...
---
I was really excited to see the mountain goats & bighorn rams that Kayla's friend Elise had promised.
Oh look! A lousy caribou.
Disappointment.
---
Jasper is breathtaking and something you need to see.
I took a boatload more pictures than this; but I'm someone that would rather show you 5 good pictures than 30 random pictures.
---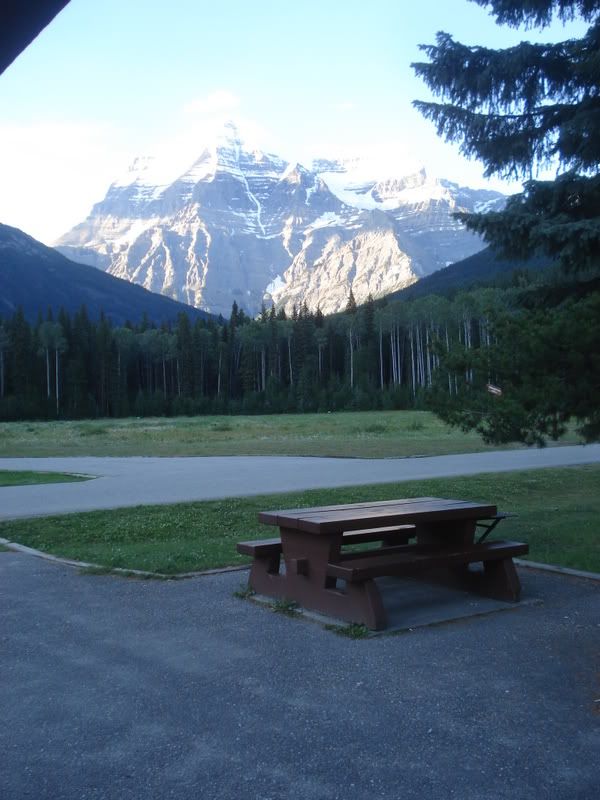 After entering British Columbia for the first time in my life; I soon after came upon Mount Robson.
Stupid me thought that this was the highest peak in Canada and told about 25 people that I had saw the highest peak in Canada. That title is held by Mount Logan in the Yukon; Mount Robson is simply the highest peak in the Canadian Rockies.
---
Continuing along Highway 5 in British Columbia.
Travel signs to locations I had only previously known from the Western Hockey League.
---
A black bear!
This thing ran quickly away and this was the best picture I could get.
---
I travelled on, with plans to get a motel in central British Columbia. After not being able to find one, I had to continue until I got to Kamloops sometime around 1 or 2 a.m.
I missed quite a bit of scenery, but I made up for it in day 13.
Onto Day 13.
Back to Main(e).