Day 13.
Kamloops to Whistler, British Columbia.
298 kilometers.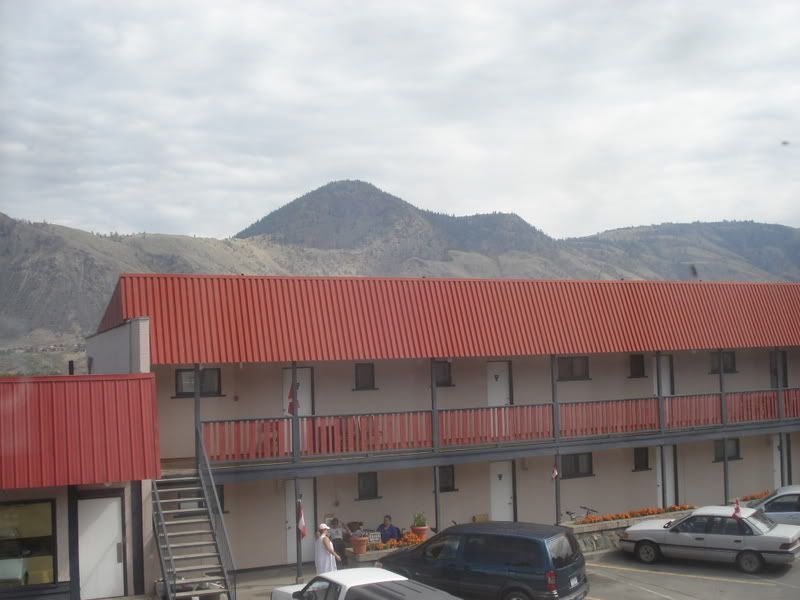 I awoke and looked out my window. I had realized that I was in a mountainous area from the drive. After not seeing daylight for 3 hours of driving, I knew the area would be different.
The view from a grimy Kamloops motel.
---
Minutes outside of Kamloops, there was a roadside stop to glare upon the expanse of land before me.
My parents called me while I sat on a bench here. I tried to convey what I saw through speech and intonation, but they just didn't seem to get it.
---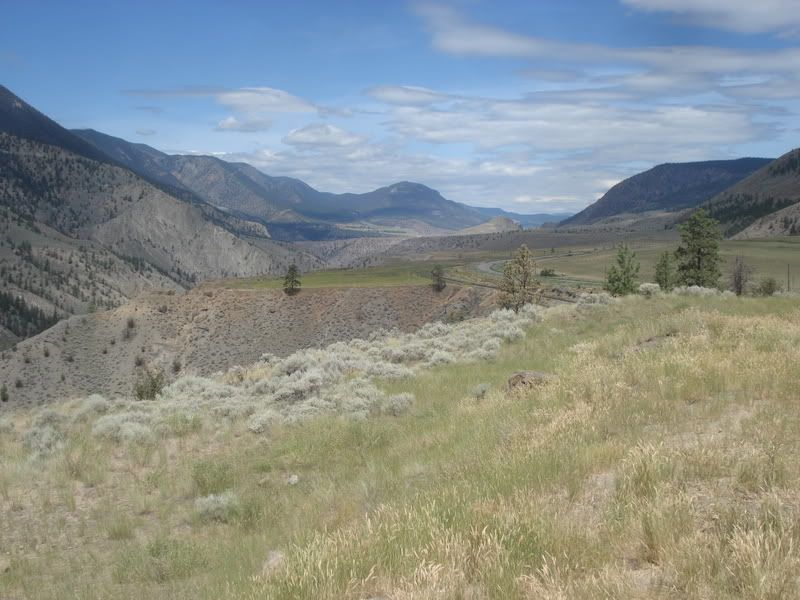 The mountains became considerably larger into Southern British Columbia. Throughout the drive, there were many one lane bridges over creeks & streams. It was definitely strange to be in an area where people trust you to be able to use your brain while driving.
---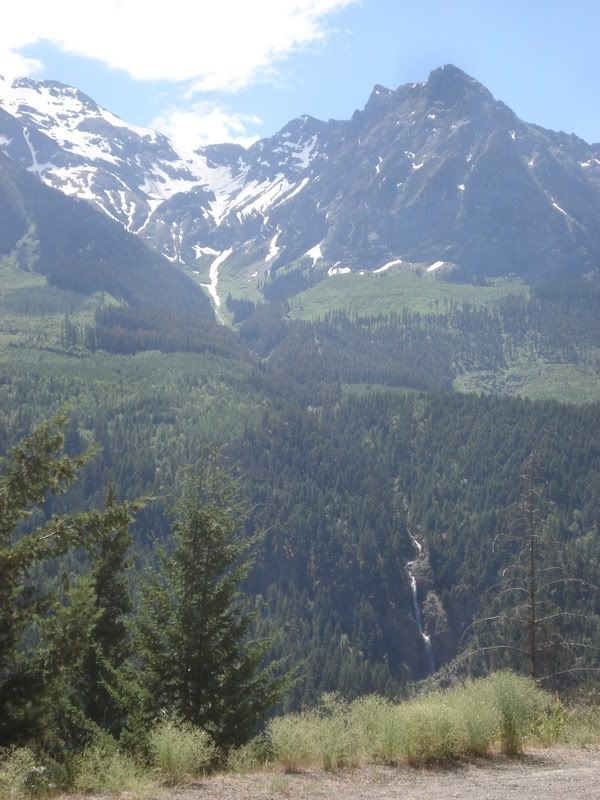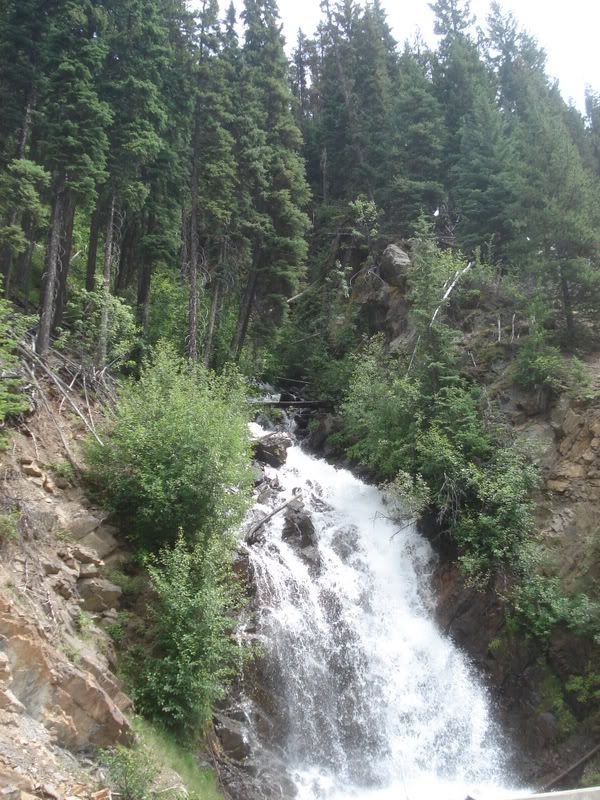 The mountains just kept coming.
---
This lake was unbelievably cold. I took one picture with my feet in the water, but I look like a complete pussy because my face is wrought with pain.
---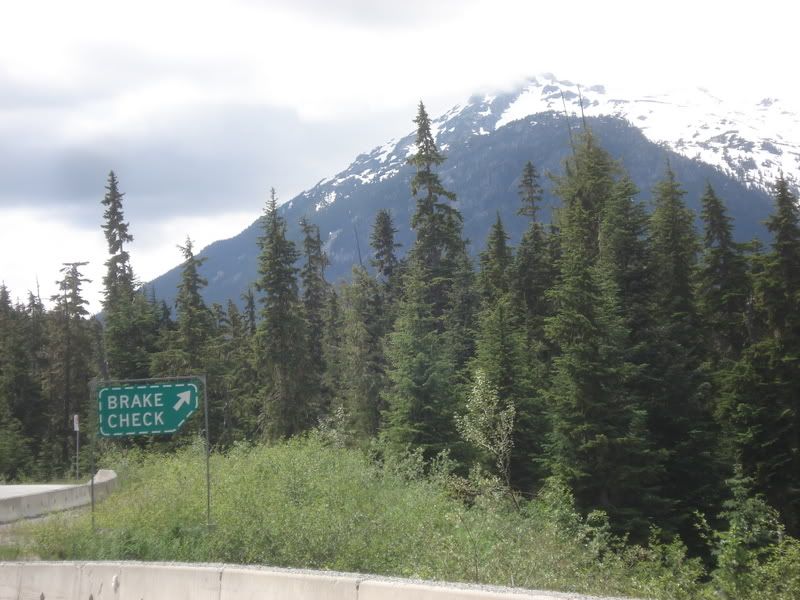 At one point I drove 13 kilometers with my car in neutral. There was an obvious need for brake checks.
---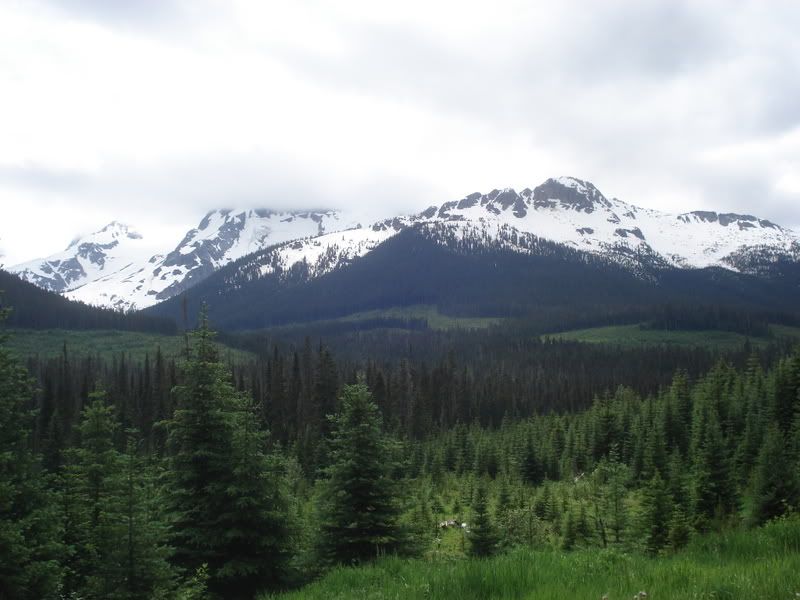 I got to Whistler at about 3 in the afternoon. It took me 6 hours to travel 300km. 50km/hr? The roads & scenery will cause such a rate of travel.
Once I got to Whistler, Dylan was working, so I headed to the skatepark and generally killed time around the village. Dylan came home, we went to the beach and went out drinking for the night.
Whistler was & is, awesome. But that recap will have to wait for day 14.
Onto Day 14.
Back to Main(e).