Day 17.
Whistler, British Columbia to Ellensburg, Washington.
527 kilometers.
The last planned destination of the trip was Seattle to see a Mariners baseball game. The all star break occurred on days 14-16 of my trip; so I actually had to stay out west longer than planned to be able to catch a Mariners game on the Thursday. The game just fit into my schedule.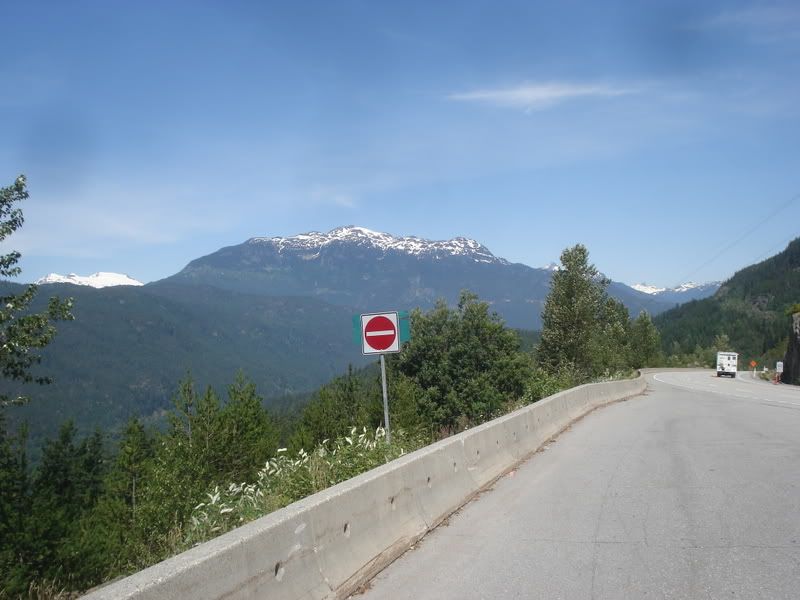 Bye Bye Whistler.
I'm a person who enjoys the road less traveled; but for a popular destination, Whistler was bananas.
---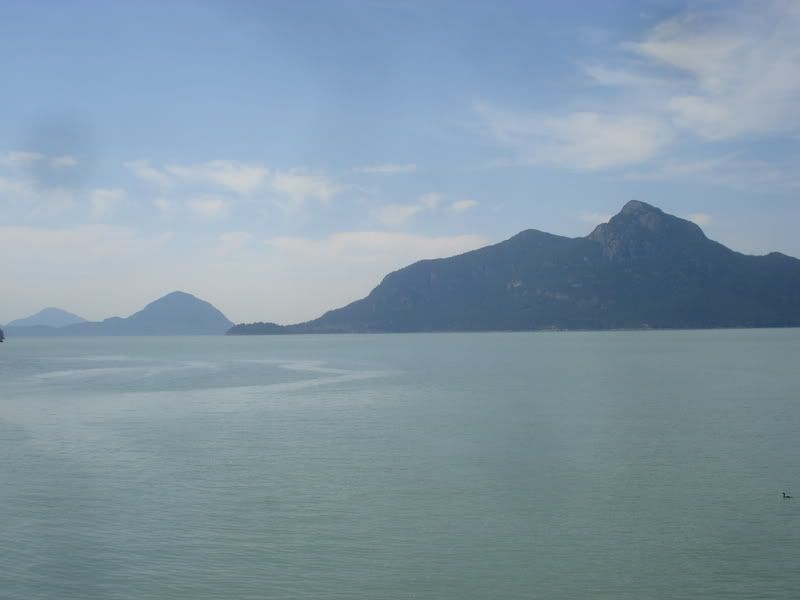 Not far from Whistler was Howe Sound.
Looking at a map, I realized that I would actually have to travel an extra 2 hours to see the Pacific; but Dylan told me this counts because it's saltwater.
Hmmm...I guess so. It was spectacular nonetheless & the picture above was one of my favourites from the trip. It was the first time that I've seen fjords in my life & with my dream to go to Scandinavia one day, this only enforced that dream.
---
Sure enough, I got pulled in at the border. The line was longer than any line I'd ever seen in Michigan; but the border guards were actually friendly. So, there was positives & negatives.
Anyway, once I got into Washington state; I saw a sign for a Jack-in-the-Box and remembered Cooper telling me that I need to eat there when I'm on the west coast.
Boy was he right; 24 combos and breakfast all day? Fuck yea I'll take 2 breakfast burritos at 7 at night.
The food wasn't half bad either.
8.5/10
---
Another thing about Washington State was how big the gulls were. You can't tell from this picture; but this guy was double the size of our gulls.
It was kind of scary, I'm not going to lie to you.
---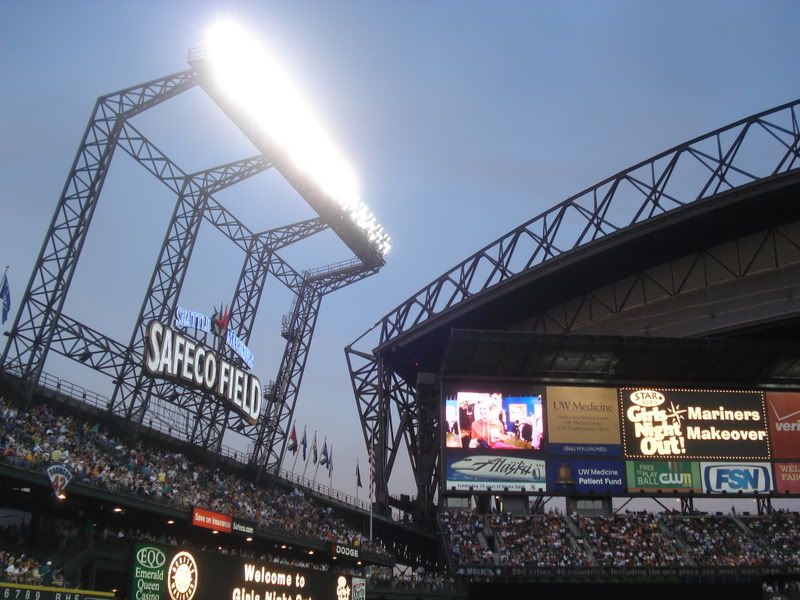 My travels continued along Highway 5 in the Northwest portion of Washington State. It was actually relaxing to be able to travel some flat, straight highways. Basically it was Highway 401 with mountains as scenery.
The traffic was fairly bad and the network of roads in Seattle frustrated me to no end. On a day where I was supposed to have extra time to explore, I was actually late for the baseball game. That, coupled with the fact that Seattle was full of birds riding vespas; left me with a bad taste in my mouth. (No, not the taste that it seemed a lot of Seattle men leave in other Seattle men's mouths.)
---
Oh well, Safeco Field was amazing & I got to see my boy Ichiro.
---
Around the seventh or eighth inning, I decided to take a walk around the stadium.
Puget Sound is in the distance.
---
Seattle.
You can see Qwest Field (home of the Seahawks) in the foreground and the Space Needle off to the left.
---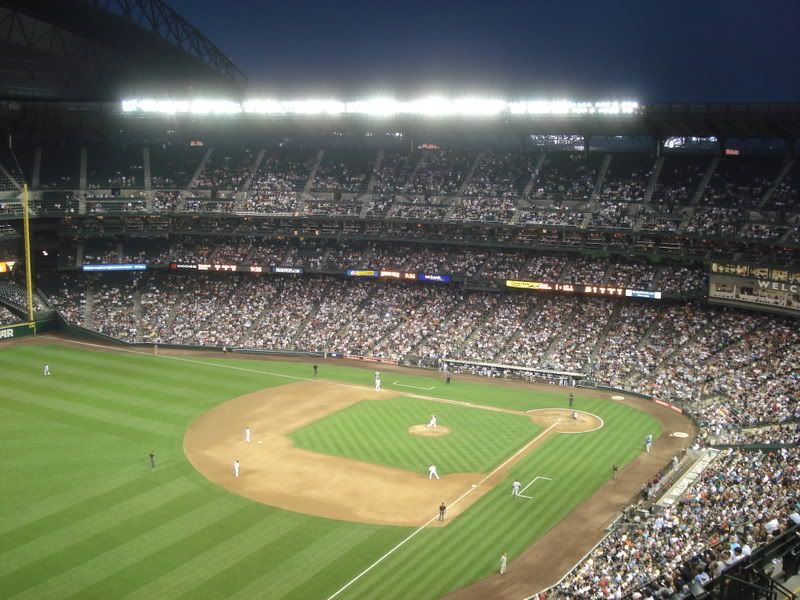 A look down from the Upper Level.
---
That Asian couple ruined my shot.
Speaking of which, there was a surprising number of Asians at the baseball game. Plenty of love for Ichiro & Kenji Johjima.
---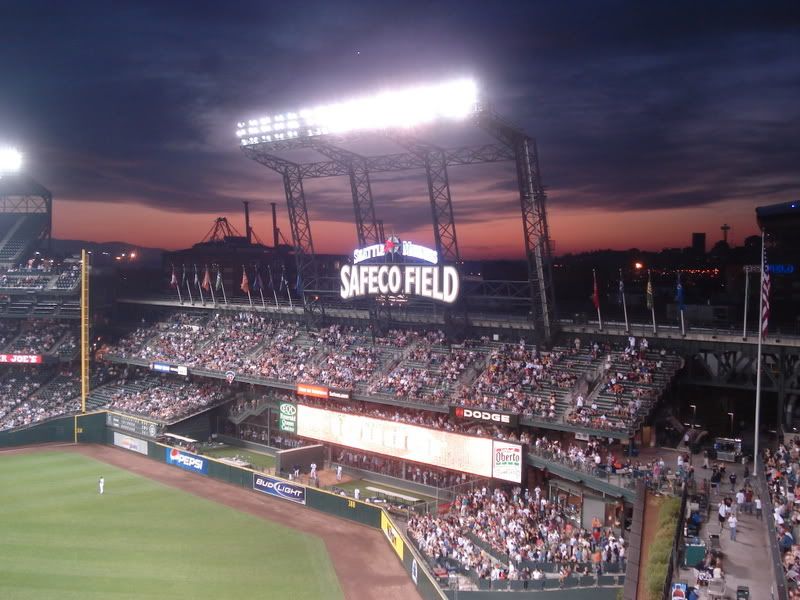 More upper deck views.
---
Fairly close to the cameraman.
---
Before, during & after the game; trains would frequently pass by and sound their horns. I found it very annoying, but Seattleites seemed to enjoy it.
Atop the train tracks you could also see the retractable roof. It moves atop the stadium during precipitation.
---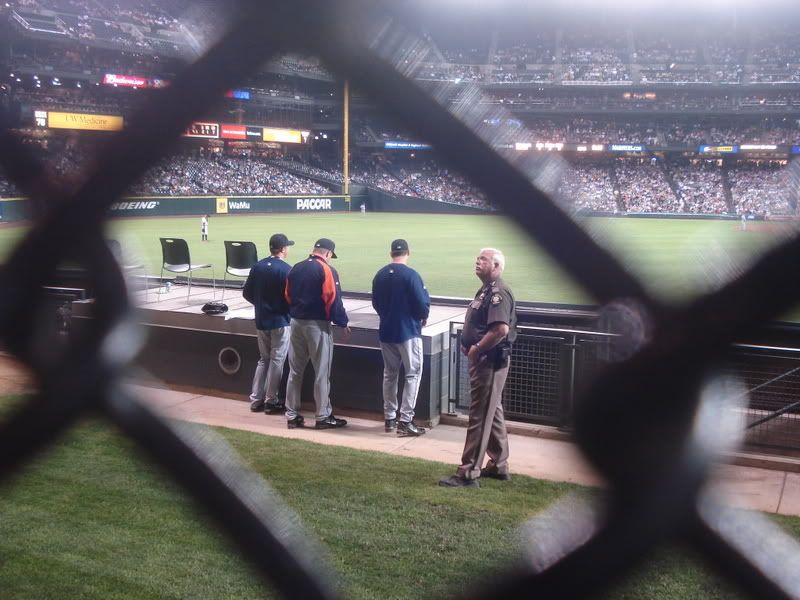 The highlight of Safeco Field was the fact that the concourse ran right next to the bullpen - only separated by fence cage.
I made my way over there during the eighth & ninth innings because I was excited to be so close to major league players - even if it was only Todd Jones. Sure enough, Todd Jones sat right next to the fence and bantered with some drunken Seattle fan.
It was great.
Anyway, Detroit lost and Todd Jones never even went into the game.
Overall, Safeco Field made up for the frustration created by Seattle roads. Safeco was amazing, even if Seattle wasn't. I mean you may like Seattle, but it's just too clean and hipster infested for my liking. It reminds me of a fruitier Chicago. I like my cities grimy; give me Detroit, Buffalo or St. Louis all day, every day over the likes of Seattle.
A vespa gang? When I haven't even seen one Vespa in Detroit...then I see a vespa GANG in Seattle? C'mon now; no thanks.
I left Seattle to get a motel outside of the city; but couldn't find one and ended up traveling a fair distance into the Washington interior at Ellensburg.
Onto Day 18.
Back to Main(e).