I would have liked to climb a hill with an assigned name, but there simply wasn't enough daylight at the end of the weekday. I could only manage to drive to the parking spot, then hike the access road until I reached the end at a frozen & well-traveled Third Pond.
---
To reach this unnamed hill, there was only a kilometer of snowshoeing to be done on the access road, then another kilometer to the top of the hill.
Nevertheless, I ran out of daylight after taking my time on the access road and overestimating what I could get done before sunset.
---
With better planning on my second attempt, I moved past the uphill section & into a frozen meadow before I knew it.
That being said, I hustled along as there wasn't a overflow of daylight.
---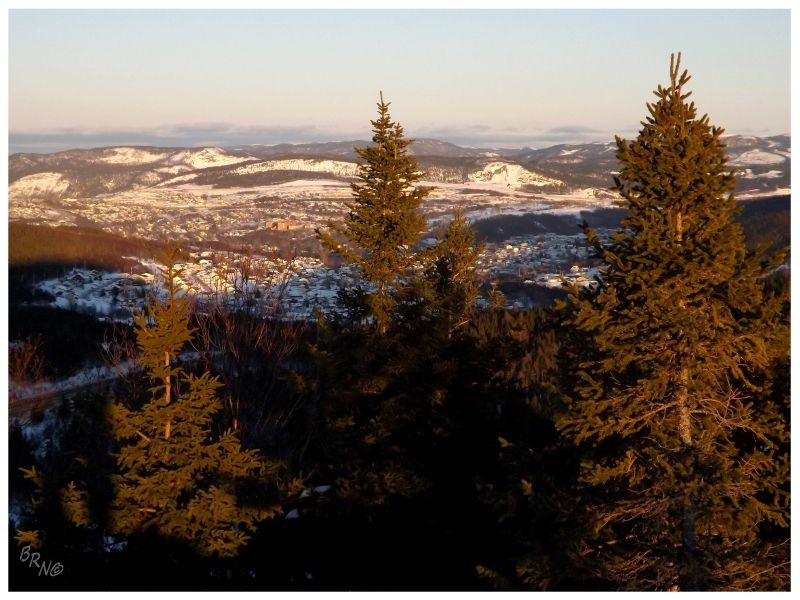 At only 260 meters (850 feet), this was a manageable hill to climb within the time allotted.
Now, an unnamed hill of this height could easily have had mediocre, tree-obscured views. Thankfully for me, there was a clearing at the top of the hill, allowing me to look back at Corner Brook and surrounding areas.
---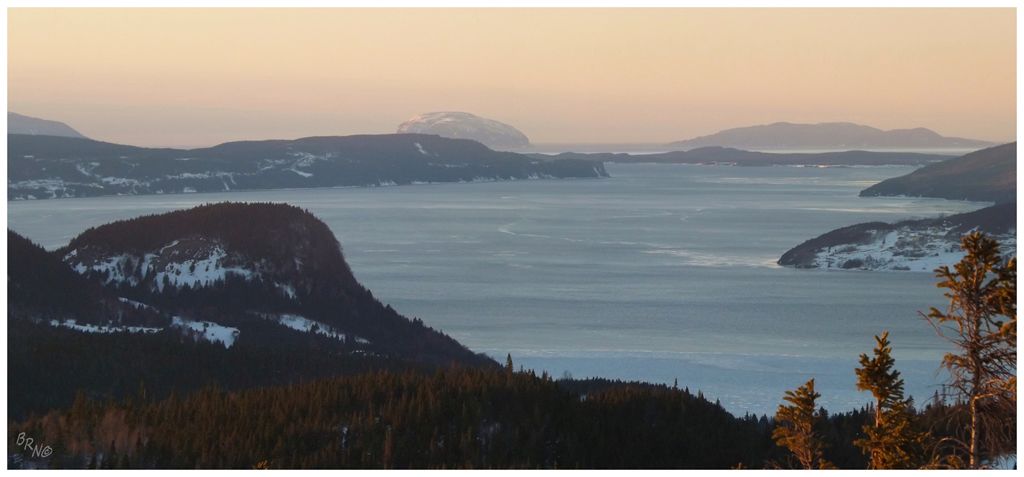 Up the Bay of Islands towards Guernsey Island (at centre).
---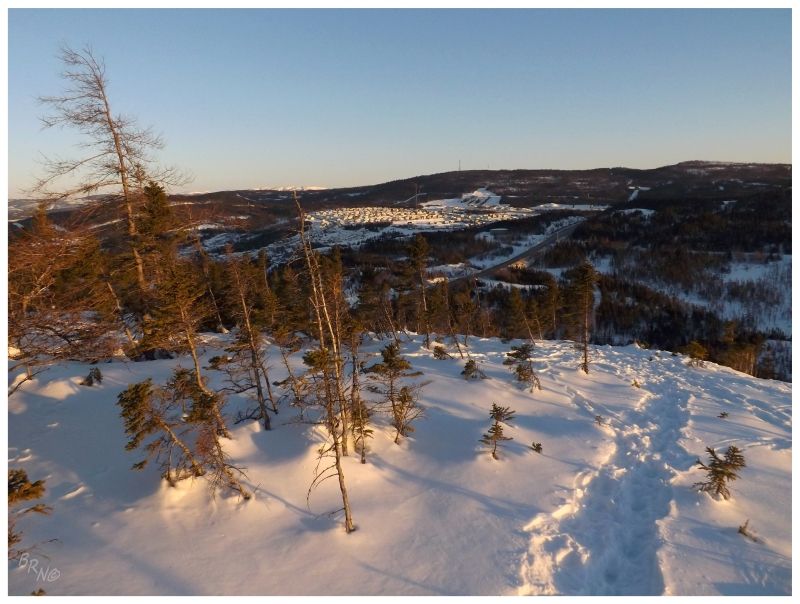 A view towards the section of Corner Brook with cookie-cut houses and so much suburbia it should be called Little Markham.
---
This was much better than those cloudy, snowy days leading to Breeches Pond.
It was a good thing I was in a hurry to ensure I didn't fail, as it allowed me the extra time I savoured in walking to various hill edges, partaking in the views.
---
I let it get pretty dark before deciding that I better return to the car.
---
This hill might not have an official name, but I enjoyed what I refer to as Third Pond Hill.