A friend of mine was driving the 7 hours over to St. John's for the weekend, and since she didn't need her car once she got there, I asked if I could tag along and use it on Saturday. This would be a great opportunity to see all of the communities I missed along the Irish Loop, a peninsula of land about as far away from home as it gets for me.
Arriving Friday evening, she didn't need her car that night either, so I went about finally turning towards and visiting nearby Petty Harbour and Maddox Cove, instead of continuing to the easternmost point of North America at Cape Spear like so many times before.
Maddox Cove was #717 for me and it was fine, although you can tell people had moved there to commute to St. John's and had subsequently built giant, modern homes. Petty Harbour (#718) was more so my cup of tea, with a 'downtown' which must've been there for centuries; with tight corners, narrow streets and older homes.
---
Saturday started by exiting onto the Bay Bulls Highway and heading south. I had been to Bay Bulls before, but while looking at the internet some random day this previous winter, I found pictures of a decommissioned satellite apparently just outside of town. I was confused as to how I had missed this in my years of research, but I guess there's stuff still to be found on this island...
---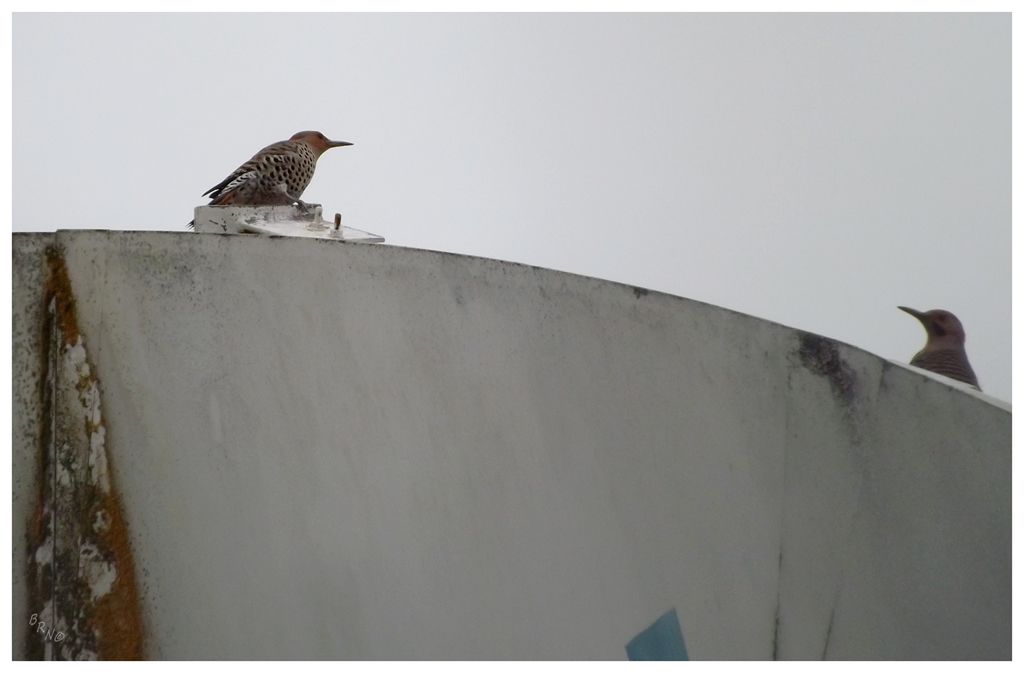 Unfortunately, there wasn't much here except the satellite and a tiny building. I let the fence keep me out as a result.
There were some Northern Flickers perched atop the rotting structure though. Heck, there were 3 of them, so you could even say there was a guttering or menorah of flickers!
---
Tors Cove was one of those communities that remained on my list because the highway only skirted the community, but didn't partake in enough of the village to count.
Although this picture may not convey the fact, I told someone that Tors Cove was my favourite new community of the day. The East Coast Trail passes near here & Tors Cove would make a very pretty community to hike into.
If you don't believe it from my picture, believe that Tors Cove is an attractive community by the fact that it's shown during those elaborate Newfoundland & Labrador tourist commercials.
---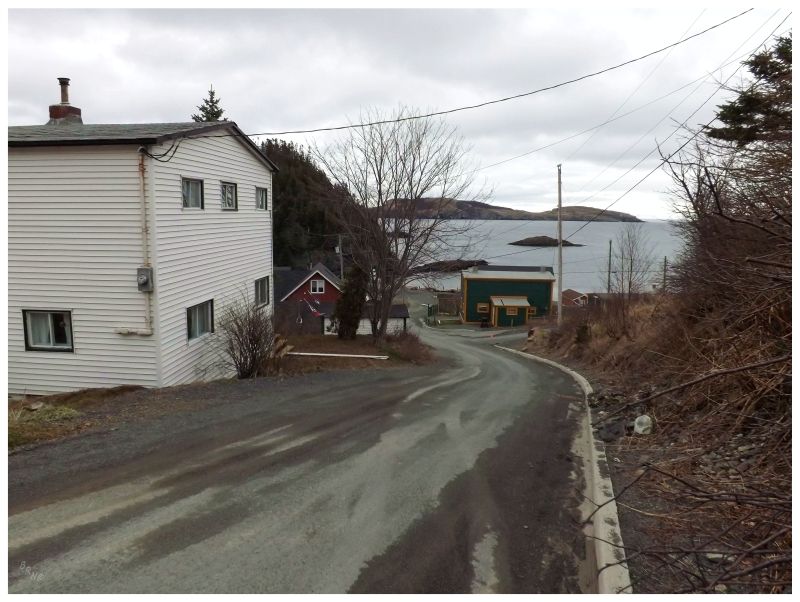 Just past Tors Cove, a 4km road brings you to Saint Michael's, Seal Cove & Bauline East.
Again, I imagine if it was a nice sunny day that those islands out in the harbour would sparkle.
---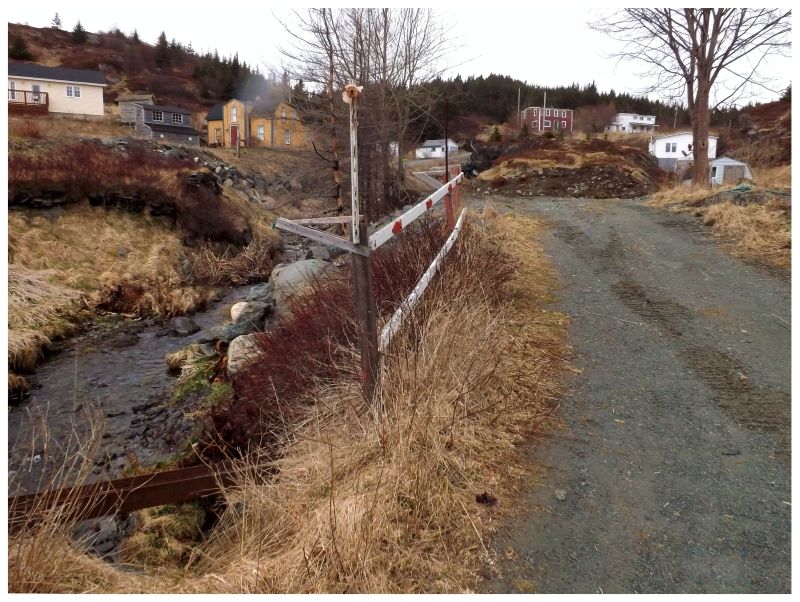 La Manche would be #722, a community which I didn't have on my list until I drove this day, as I thought it had been resettled.
La Manche was only comprised of a gravel road with spaced cottages flanking it, so the next picture comes from #723 - Brigus South.
Brigus South was one of those communities with an almost-entirely circular cove, so the view as you came into town was nice, as well as the various views around the harbour.
---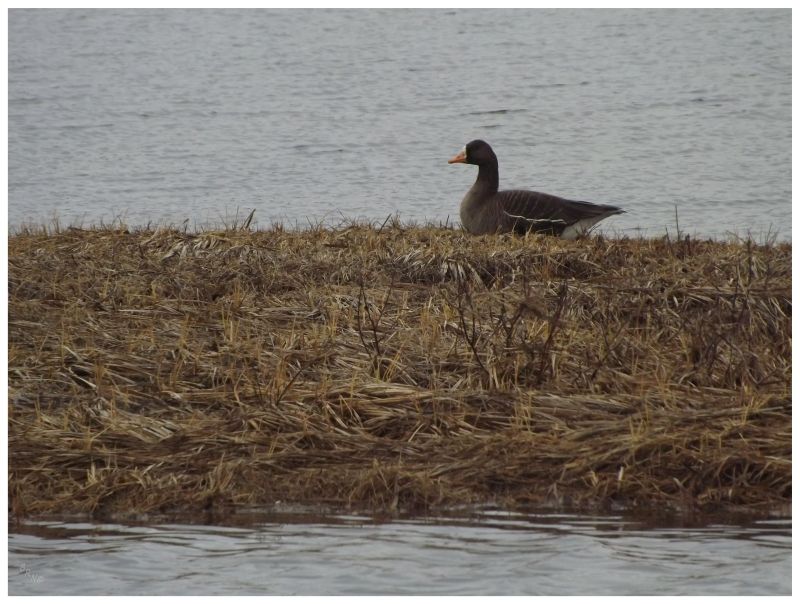 Admiral's Cove would be #724, Calvert would be #725, Port Kirwan #726 and Kingman's would be #727. The best part of all of these communities was the view from Calvert towards my favourite lighthouse at Ferryland.
The reduced daylight hours and aforementioned overcast conditions, meant that it took a Greater White-Fronted Goose at Biscay Bay for me to stop and create a passable picture.
---
As the highway started west instead of south, I had visited Cape Pine before but as it's one of my favourites, and because of its isolation, I decided another visit was in the cards. I was hoping for a bit less fog this time, but it was only slightly better.
---
I had ulterior motives in that I wanted to go to the southernmost point of the island of Newfoundland as well.
I've already been to the westernmost at Cape Anguille, northernmost at Cape Norman & easternmost at Cape Spear, as those are all easily accessible.
---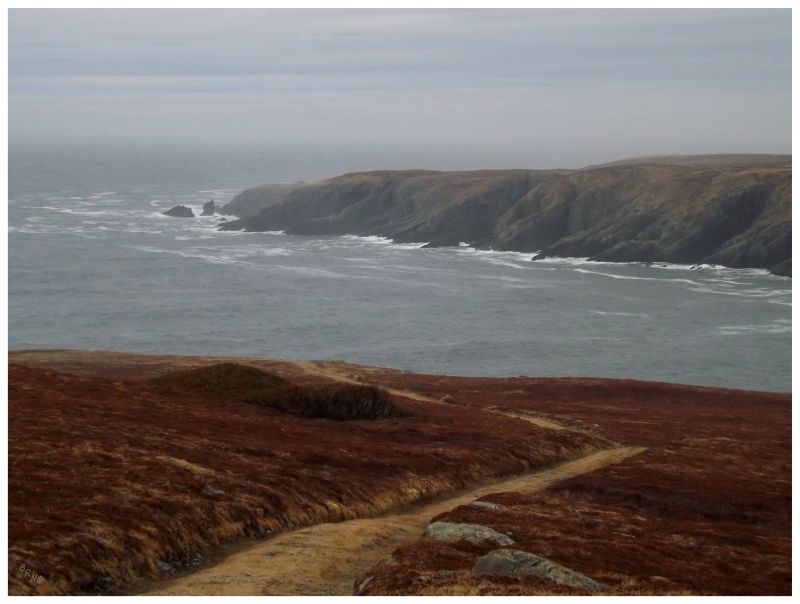 To get to the southernmost point of Newfoundland, you could either drive to Saint Shotts and hike a couple of miles over the barrens; or be much closer at Cape Pine, but have to ford a river along the way.
---
I wasn't overly committed to the idea of hiking to the southernmost point of the island today, only that I wanted to get a feel for it as the satellite imagery for this area is pretty bad.
Sure enough, the river is quite wide and it's a bit of a hike.
---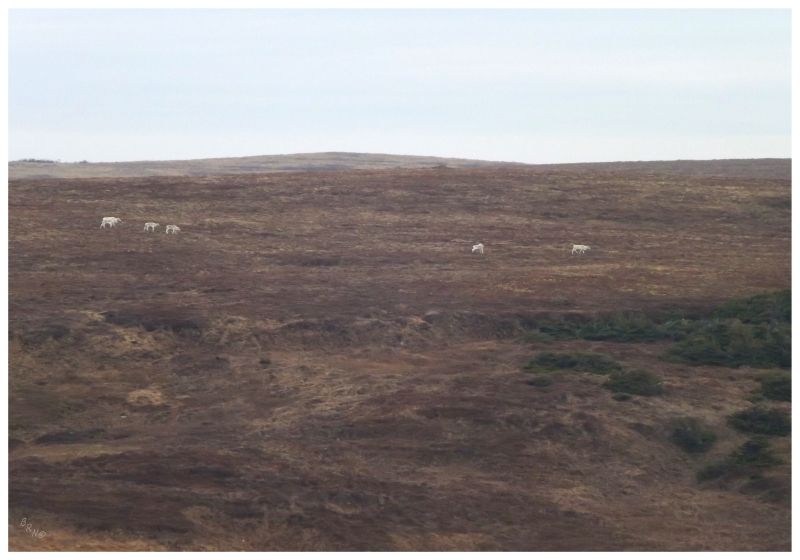 It wasn't the biggest deal though, as I enjoyed my time at Cape Pine even if I wasn't accomplishing anything. I hadn't seen another human in almost an hour and it was only me, lichens & caribou out here on the barrens. The wind whipped, but with some warmth as to not make you want to rush back to the car, but where you could stand near shore and take it all in.
There's a reason I prefer the isolated lighthouses of Newfoundland to the ones with tour buses full of visitors.
---
Returning to the car and eventually pulling into the tiny, 20-house Peter's River for #728, I climbed a ridge near the spilling mouth of Holyrood Pond, with the community of Saint Vincent's in the background.
Saint Vincent's is mostly along the highway here, so I had already counted it as visited.
---
After buying gas and coffee at Saint Mary's, I veered onto one of their side streets into the woods. A road lined with houses plopped into the trees, led me through an area now replaced with forests instead of barrens.
Coming to a ridge and dipping down towards four houses at the base of a delta, I had found myself at #729 - Path End.
Path End seemingly exists to serve the relatively sizable communities of Saint Mary's, Gaskier & Point La Haye, by having a boat slip at the inland Holyrood Pond, a deceivingly-named water body which is more like a bay that flows wide to that beach at Saint Vincent's.
Path End would also be one of my favourite communities of the day, if not for how off the beaten path it was, then also for how unique it was. The geography nerd in me loved that trying to see every town in Newfoundland had brought me to the end of this path.
---
Leaving the expansive ocean behind and finding the Irish Loop portion following bays and islands instead, I turned left through a small community, then followed the road up into the barrens - the elevation was so high here that the land cover resorted back to barrens - before following the winding gravel road down to the small community of Mall Bay.
The community was awfully quiet this day, and in addition to being small, I wondered if this is the type of place that would be on the short list to resettle. Maintaining a road which gains and loses so much elevation, just to come to a place like this, has to play a role in whether the residents ever decide to up & leave.
Mall Bay's proximity to healthy communities would make it a unique example of resettlement as well.
Then again, a dreary day in April does not portray an accurate view of a community's health though.
---
I wrapped up the day by finally driving NL-94 to Admiral's Beach, a 19km (12mi) road that brought me through O'Donnells and Saint Joseph's, bringing the count up to 732.
I wanted to drive to the end of the community and park there, but with activity at the fish plant, those plans were squashed. Instead I found some place to pull off and walk down to the shore, staring off at the Colinet Islands which used to harbour communities of Mosquito & Mother IXX until the 1960s.
---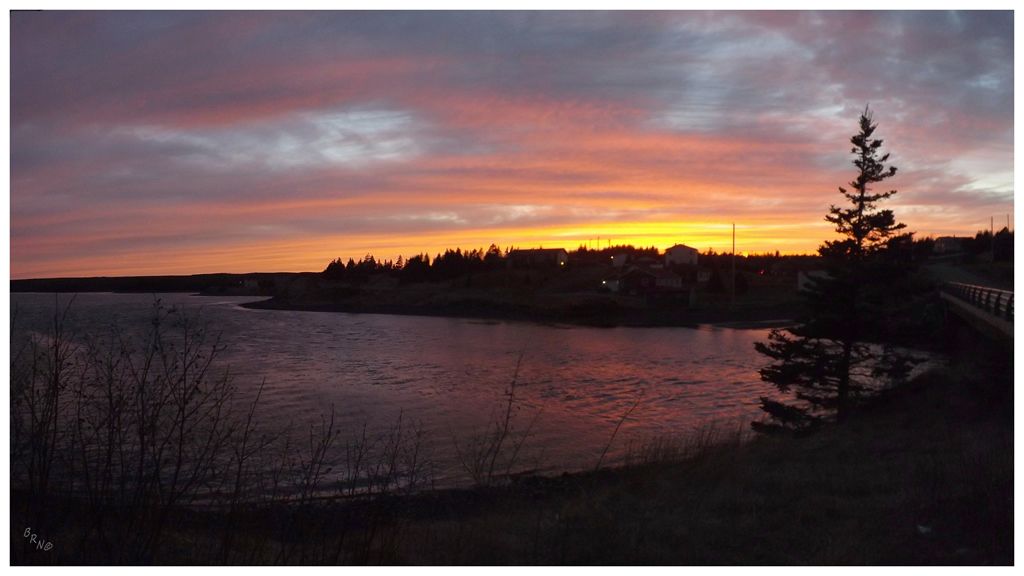 The sunset was taking too long at Admiral's Beach, so I knocked off the nearby Mount Carmel highway as well, finding a spectacular sunset in Colinet after already checking out Mitchell's Brook & Mount Carmel for a grand total of 735/798.
---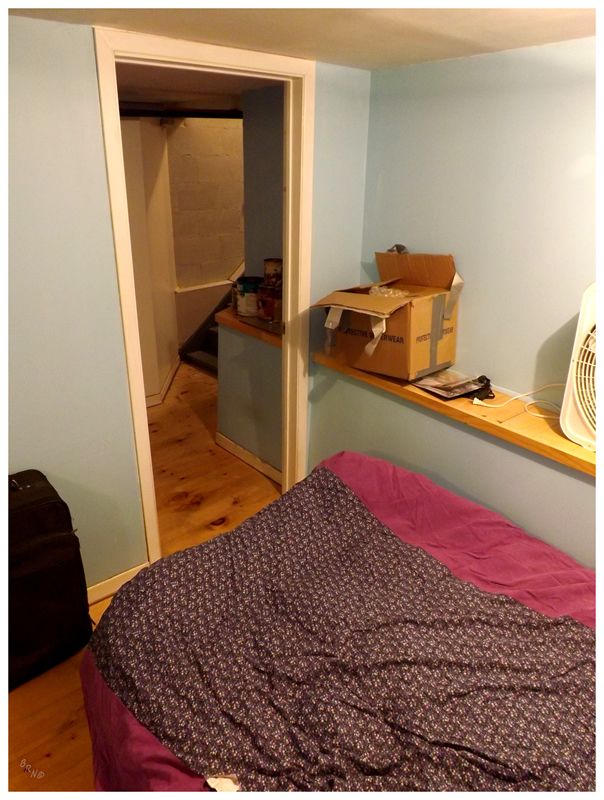 Big ups to friends sharing resources to move closer to 798.