Of the 63 communities I hadn't yet seen on this island, there were two outliers in St Teresa & Joyce, as they were only about 90 minutes away from home. Easily picking those up in early May, the remaining 61 communities were mostly clustered in three or four unexplored pockets. For obvious reasons I've managed to at least skim everything within 4 or 5 hours of Corner Brook, leaving these unexplored pockets on the distant east side of the island.
Leaving work on a Friday afternoon, it was another night of camping at the ruins in Glovertown, one of my favourite ways to save $90 on a motel room, while putting myself within striking distance of those unexplored east coast pockets.
This weekend the target would be an unexplored area of the province known as The Isthmus.
(...and then southern Conception Bay in the next update/coming days).
---
isth·mus, n. - 1. a narrow strip of land connecting two larger land areas.
For the 15-odd times I've been to St. John's (or Harbour Grace or Placentia) by now, I've always passed through the narrow slot of land dividing Placentia Bay and Trinity Bay, wondering about the mysterious communities located just off the road. It took me enough trips just to make time for some of the highways to the north and south of here, so there never ended up being time for stopping in places like Come By Chance or Fair Haven.
Well if I want to see every community on this island, then time had to be made. The isthmus would require the better part of a morning & into the afternoon.
Plans were made and carried through, even if it was a day of cold rain in late May, which surely wasn't the best for exploring a place you always wanted climb the barren hills of which it is set upon.
---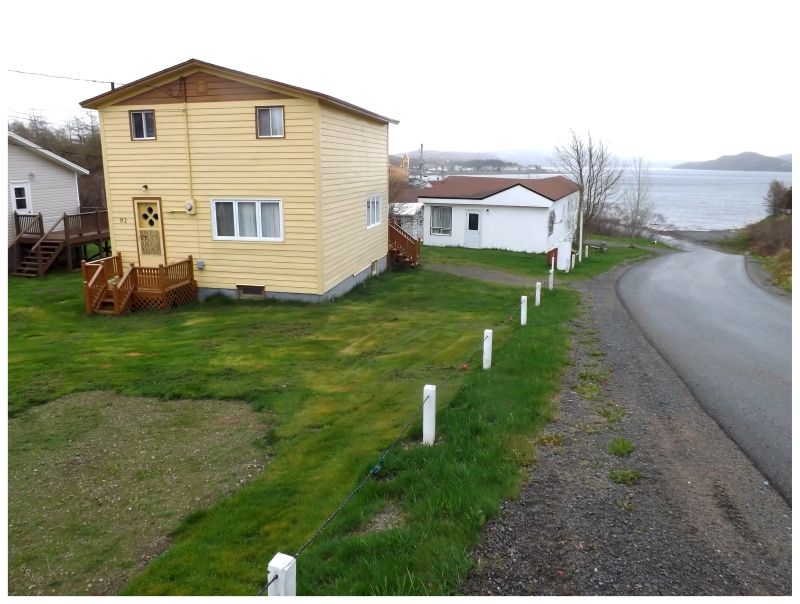 The most narrow portion of the isthmus is the first portion you enter when coming from the west. With the northernmost reach of Placentia Bay being Come By Chance Harbour at the town of Come By Chance, it is only 4.8 km of land from that river delta eastward to the harbour of Bull Arm in the community of Sunnyside.
As the road exits and lets you go either way, an arbitrary decision left Sunnyside as community #739 for me.
---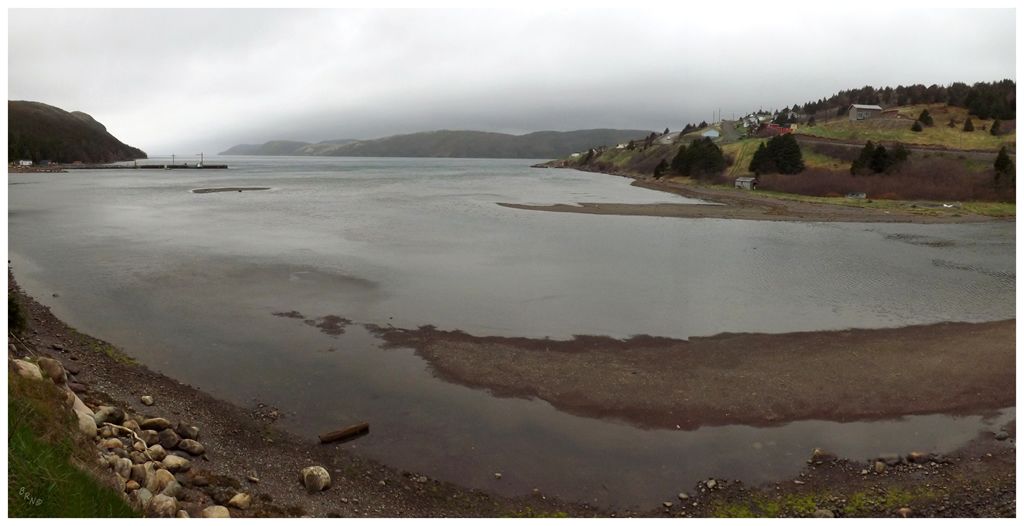 Moving along the bay at Sunnyside, the sizable cliffs just after the community were impressive. Indeed, there is a hiking trail up to a summit at Centre Hill, that I'd love to do one day to take a picture with the northern Trinity Bay in one shot & the southern Placentia Bay in the other.
I'm not a geography nerd at all, no.
---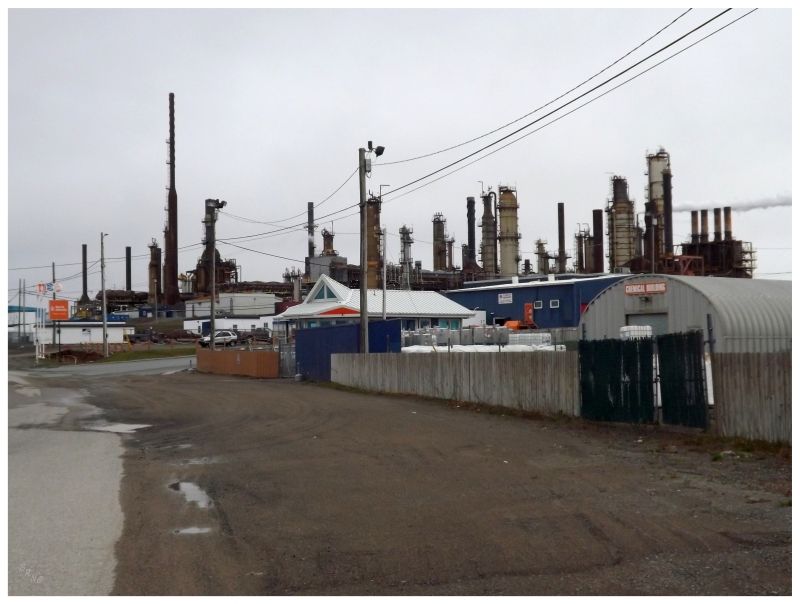 Moving along, I'd say if you only managed to drive across the island one single time, the large refinery at Come By Chance might be something you'd remember.
Since I was pulling into Come By Chance today, I also finally had an opportunity to stop here.
---
The most amazing part of Come By Chance (besides the refinery) was their pseudo-campground where the Come By Chance River emptied into the bay.
It was a shame that it was still early in the day and I'll certainly have this camping spot stored away for future use.
---
Arnold's Cove was the next town down the Trans-Canada Highway, not even a kilometer off of the road.
It was also the town I was most excited for today as Arnold's Cove is healthy because of its proximity to so many resettled communities. As hundreds of places were being resettled in the 60s and 70s, nine different communities contributed physical houses to Arnold's Cove as displaced residents floated their homes on barges into this town with a brighter future.
One of these communities was Tack's Beach, which was located on Merasheen Island. Another resettled community was on Isle Valen, but no one towed their house from there to Arnold's Cove (six other resettled places, maybe Isle Valen being one, contributed people, but not homes, to Arnold's Cove).
---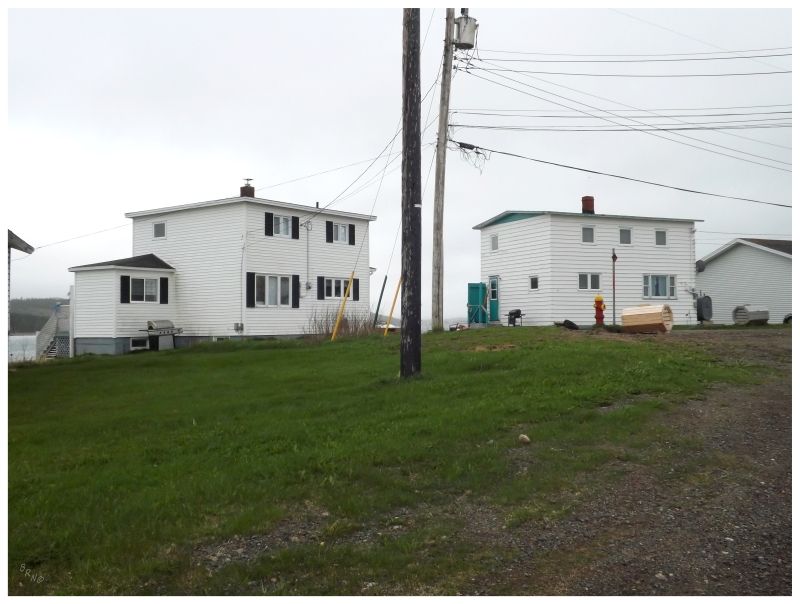 I had no idea how well the town documented their history as I drove around and tried to take pictures of older-looking or traditional-style homes. Thankfully my friend looked at the town website on their phone and suddenly we had a 2" x 3" google map of all 109 documented come-from-away homes.
The above left one is the Herber & Matilda Brown home which came in 1967 from Tack's Beach. From Tack's Beach's location on Merasheen Island, it traveled at least 27km (16mi) by barge.
The right house also came from Tack's Beach - it is the Eric & Vida Bolt House. There is a picture available of it in transit.
---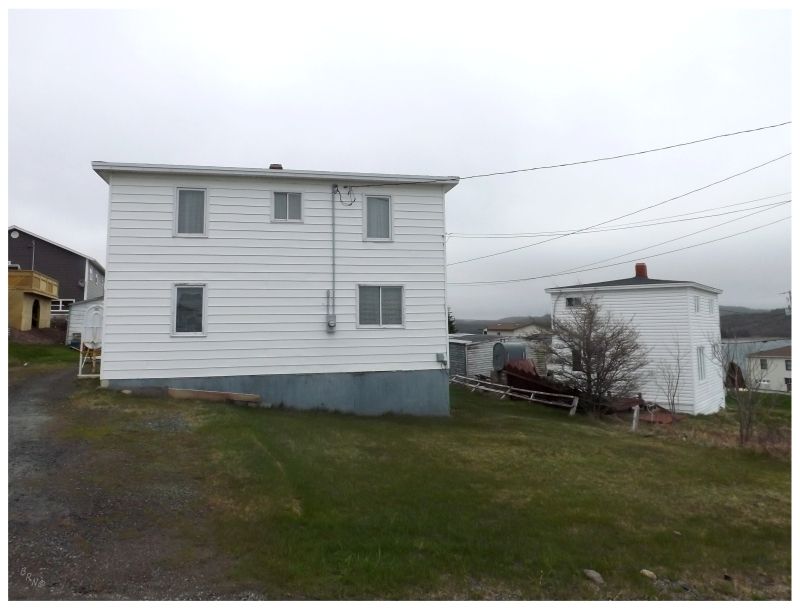 This is the Myrtle B Lockyer House from Tack's Beach. The one off to the right is the William and Rita Lockyer House, which came from a place called Kingwell on nearby Long Island (to the east of Merasheen Island).
---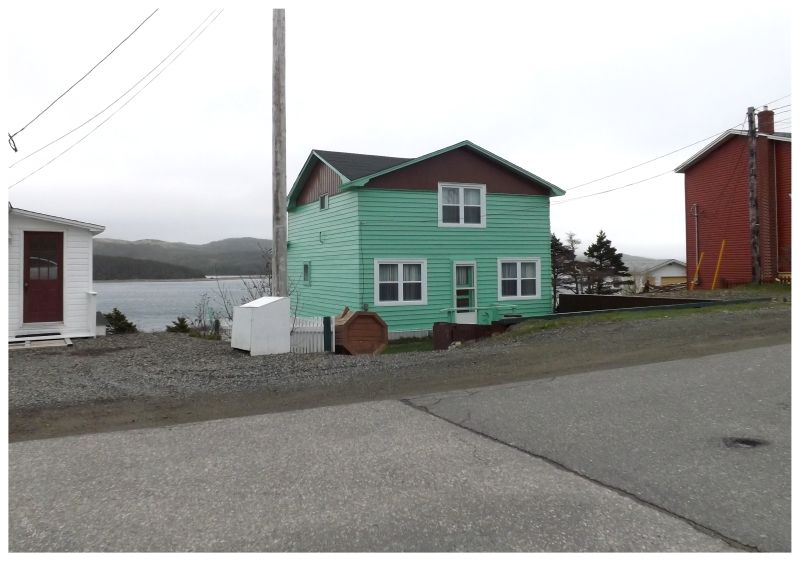 Beatrice & Otto Strowbridge's House from Woody Island (directly to the west of Arnold's Cove). This one also came in 1967, along with a whole host of other houses, in which must have been a busy & fascinating time in Arnold's Cove.
---
I don't think this mattress store was floated to Arnold's Cove from another community, but you never know.
Anyway, you'll occasionally hear about the odd house or building in a community coming from a resettled place, but when I read about an "entire street" of Arnold's Cove being resettled homes, it was immediately put on the list of must-see places.
(Although I really wish this Tack's Beach gem survived today.)
---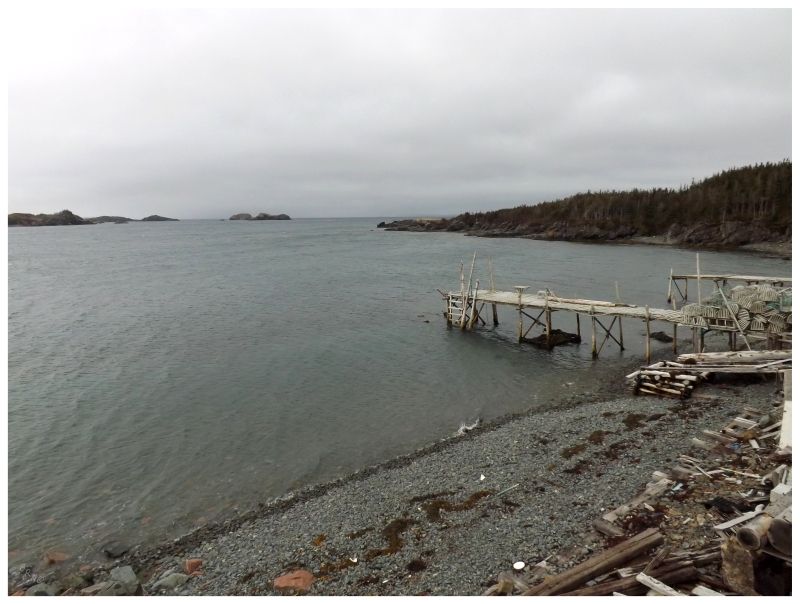 After discovering there was a place with 13 total houses called Arnold's Cove Station for #742, it was back onto the TCH and off to Southern Harbour (above) for #743.
---
Little Harbour East ended up being the surprise of the day, getting the award for pleasant surprise because of trying to see all communities (when would I have went to Little Harbour East otherwise?)
Although they're separate entities, it's hard not to compare these towns of similar ilk in terms of location, setting and size. There are obviously different factors affecting the health of Southern Harbour vs. the health of Little Harbour East, but it's still interesting to see Little Harbor East looking rougher in comparison.
---
Next up, Fair Haven might have only been a footnote in this isthmus day, if not for looking up one of their small creeks and noticing a strange, white bird - a Little Egret!
Here I was excited enough, as even with my very amateur Newfoundland birding, I was pretty sure that egrets weren't all that common or not common at all. Checking the internet and learning that this was a Little Egret that all of the real birders had been coming out to see made it even more special.
A rare visitor to the island, as these birds are usually in France, England or Africa!
---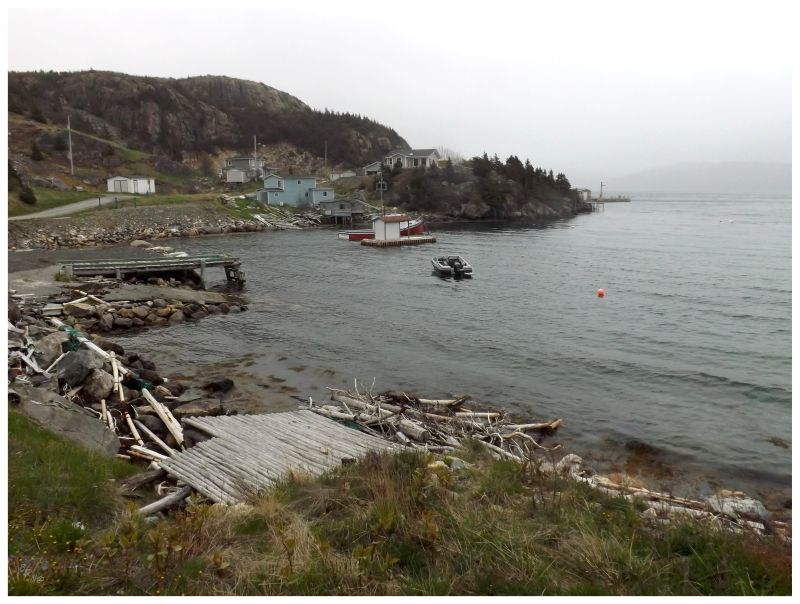 Long Harbour and Mount Arlington Heights would mark the end of the isthmus, giving me community 746 and 747. Long Harbour is a place that people outside of this province might have actually heard of, as there is a great amount of industry and job opportunities there at the nickel processing plant.
I was surprised with how there were abandoned houses in Long Harbour though, because due to the housing shortage in the area, people commute from an hour away, rent motels by the week or pay sizable amounts of rent in otherwise inexpensive rural Newfoundland. I could see the odd house being stuck in limbo between a family, but I would think that otherwise there was money to be made on keeping your house even as a rental in Long Harbour.
Well anyway, the above shot is from the end of the road at Mount Arlington Heights.
With all of the nearby communities visited, it was time to head into St. John's and clean up a couple communities there, before backtracking to the south of Conception Bay.
Continue to Part 2...