With Ryan's wedding happening on a Wednesday, this left me with two options to get home afterwards.
I could go with flying home on Sunday, which would mean having Friday & Saturday around Auckland by myself, as my friends left for their own adventures. I would have to fly home on Sunday, leaving Auckland at 6:30 in the morning, with 25 hours of flying & 8.5 hours of layovers to reach Deer Lake by 1 a.m. on Monday morning to get to work at 8:30.
Instead, I wondered about layovers. Where I always feel that time spent in California is time well spent, I noticed that the Sacramento Kings were miraculously playing at home on the one night I'd have in Cali. Done & done. Fly to San Francisco on Friday night, get there Friday morning, leave San Francisco on Saturday night.
---
Suddenly driving on the right side of the road again, it was like riding a bike. There wasn't an adjustment to go back to what I was always used to, it was just as if New Zealand was some strange, mirrored dream.
Pointing the car north on the US-101, I stopped at Candlestick Park, home of the San Francisco 49ers.
---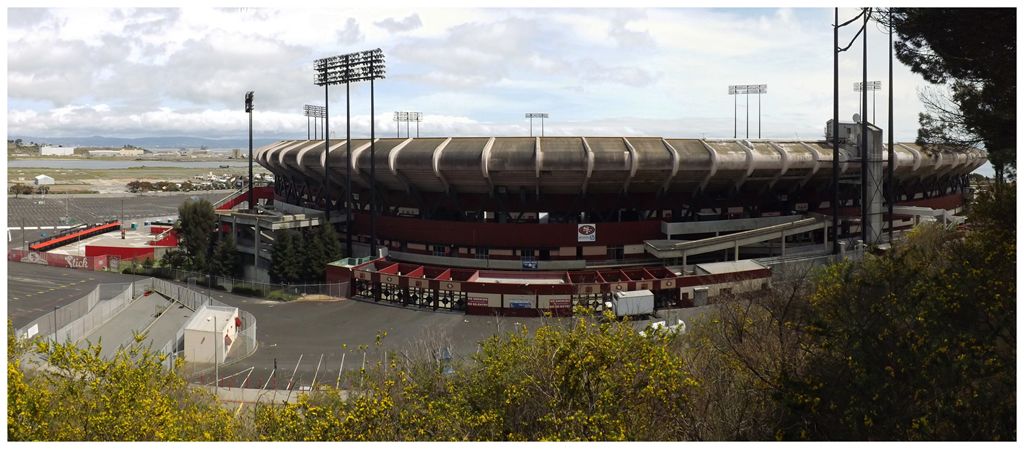 The most recent Monday Night Football game was the last professional game in the history of Candlestick. They say it will be demolished quickly for shops and houses; while the 49ers are moving out to a new stadium in Santa Clara by the name of Levi's Stadium, aka. The Field of Jeans (roll eyes). Levi's Stadium will set a new benchmark for the furthest a stadium is located from its team's actual city, as Levi's Stadium will be 38 miles (62km) from San Francisco.
I learned of the plan to replace Candlestick about 2 years ago, but never went about going to San Francisco during football season to see the place.
Seeing the disappearing baseball and hockey stadiums is more important to me.
---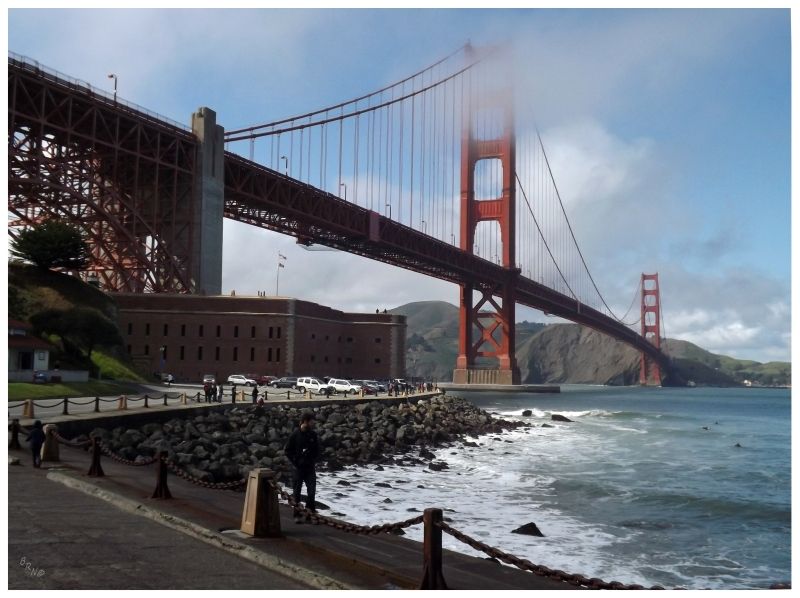 It only takes about 90 minutes to get out to Sacramento from San Francisco, so I had an afternoon to fill with whatever I wanted.
Always feeling I missed something by not seeing the Golden Gate Bridge last time I was here, I decided to check out the war ruins beneath the bridge which spans the Golden Gate.
---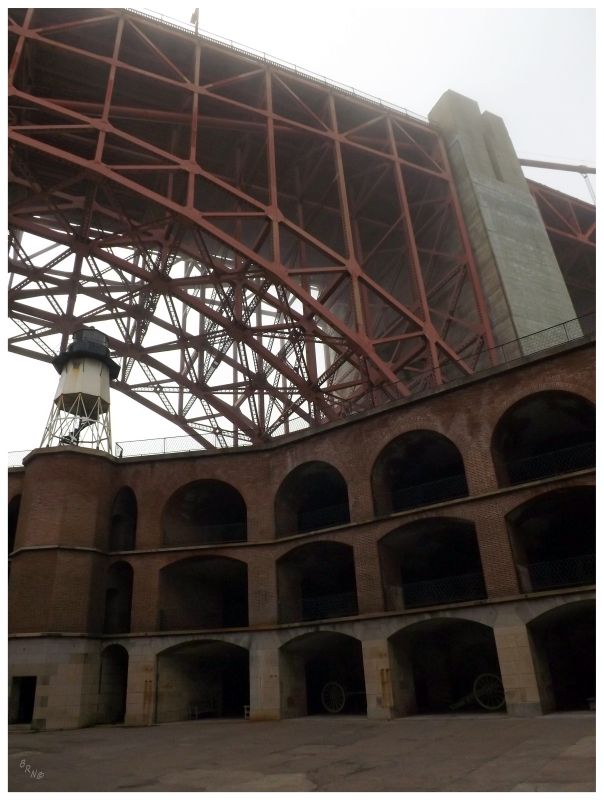 The entrance to San Francisco Bay is lined with fortifications, but Fort Point sits partially below the enormous bridge with its own lighthouse.
Spending time at Fort Point was an easy decision.
---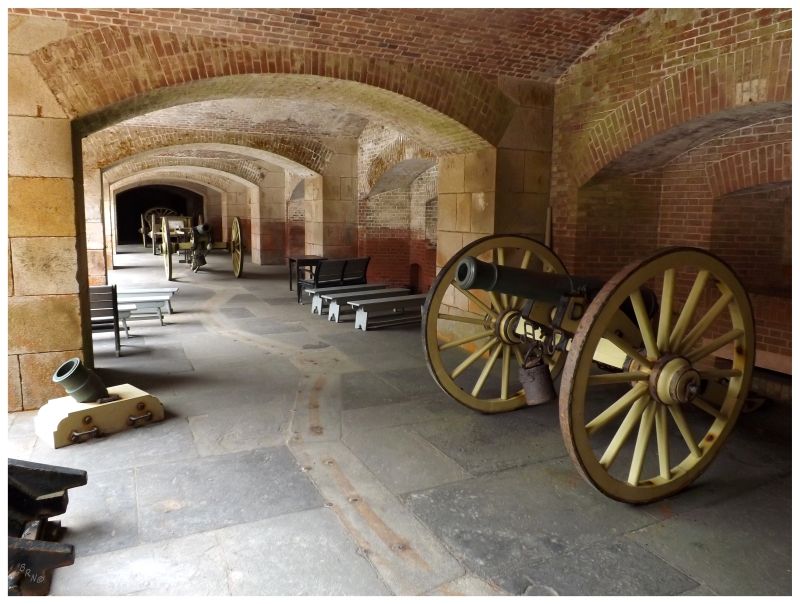 Fort Point was built between 1853 and 1861, a period during the California Gold Rush. It was constructed to provide defense against foreign countries attacking San Francisco at such a time of prosperity.
---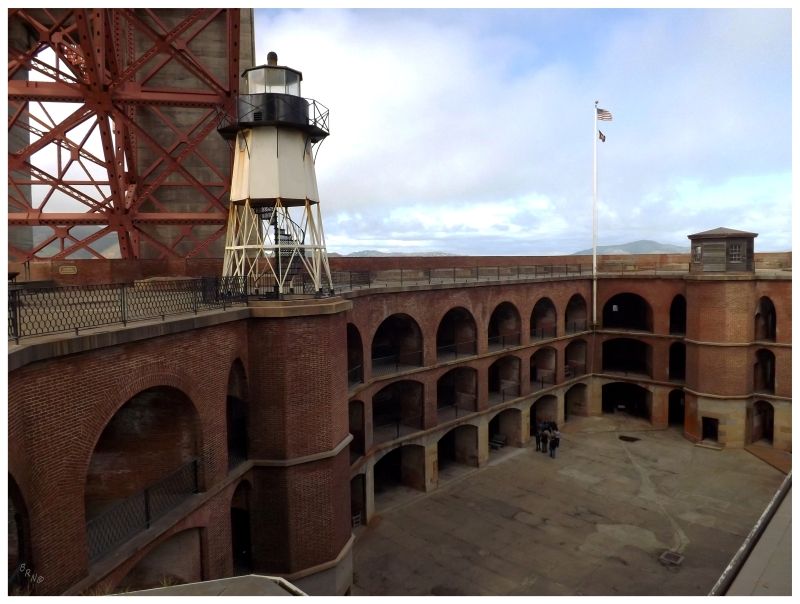 The fort & lighthouse were built at the most narrow slot of the Golden Gate for obvious reasons.
The lighthouse would be built in 1864, with a granite staircase which the keepers climbed up to the lantern room. There were 3 keepers' houses just outside of the fort.
---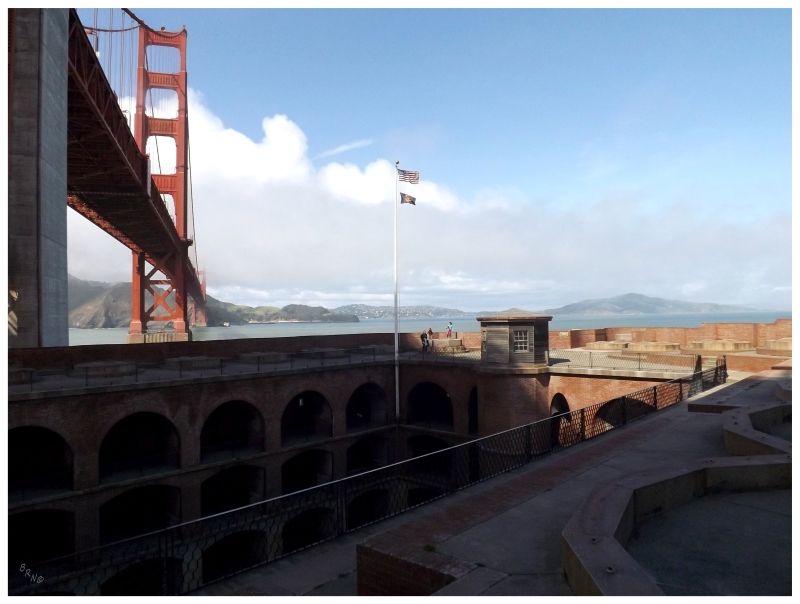 The lighthouse would become obsolete with the construction of the Golden Gate Bridge in 1933. It was decommissioned in 1934 as a new skeletal tower lighthouse was built on one of the nearby pillars of the bridge.
The fort had been in minor use before the lighthouse was decommissioned, but thankfully the architect realized the value of Fort Point's masonry & design; so he redesigned the Golden Gate Bridge to have an arch over the fort instead of removing the fortification as earlier plans had called for. Preservation efforts grew into the 1950s and 1960s, with Richard Nixon eventually signing in the Fort Point National Historic Site on October 16, 1970.
---
From Fort Point, I went across the Golden Gate Bridge, then along a divided highway with your standard fast food chains and grocery stores. I left this road to go east on California State Route 37, a two lane rural highway that somehow attempts to move tens of thousands of cars. My whole afternoon was spent on this ridiculous road, as we had stop and go traffic while individual cars turned at a stop sign miles ahead. I truly felt sorry for the people that have to endure this road every work day.
This meant I had to race to get to Sacramento in time to watch the game. I initially had plans to stay at some cheap motel and walk a few kilometers to the game, but now I had no time. I was tired and irritated, and not thinking very clearly, when I went into the Holiday Inn Express and inquired about their rates.
$167.49 with tax? You have to be f'in kidding me.
I had planned this layover to see a Kings game though...fine.
(I know, I know - I should have slept in the car. Damn exhaustion.)
---
The reason I was so set on seeing a Sacramento Kings game was that the they were moving to Seattle at season's end.
Well, they were moving when I bought my plane tickets and game tickets, but by the time I was actually at the game here in Sacramento, it wasn't such a certainty.
(They are indeed still in the league in 2013-14.)
Oh well though. I still went to a game at the comically named Sleep Train Arena. Sleep Train is better known from its original name of ARCO Arena, but Sleep Train bought the naming rights in 2012, after Power Balance Sports Bracelets lost their naming rights. Sleep Train is tied for the 3rd oldest arena in the NBA with the BMO Bradley Center in Milwaukee and The Palace of Auburn Hills (all three were built in 1988).
With the Kings committing to Sacramento for the foreseeable future, a new downtown arena is planned for California's capital city by 2017.
---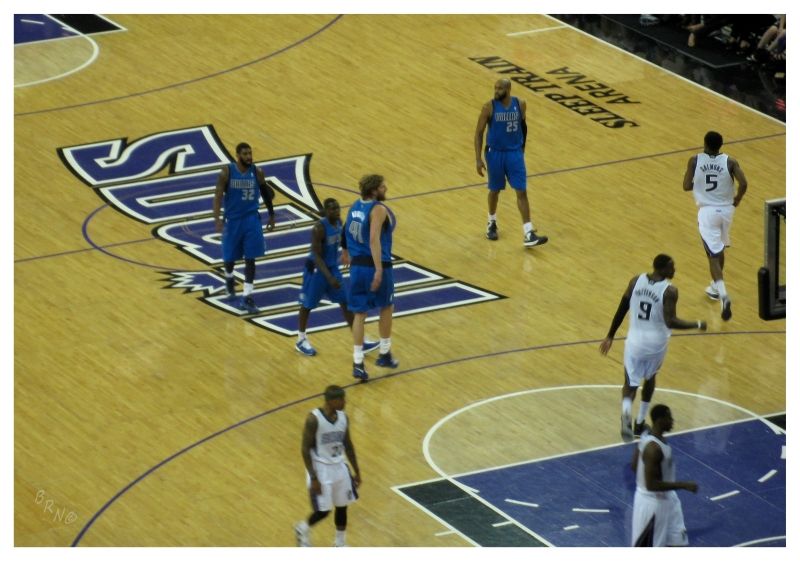 Where as I was so blown away by the boring atmosphere of The Palace of Auburn Hills, I was really impressed with Sacramento. Fans around me seemed knowledgeable and fired up about how their Kings were performing. It was night & day a better experience than what I had at the Pistons game. I had to give it to these people cheering on their Kings so heartily, with the uncertainty surrounding their team at the time.
---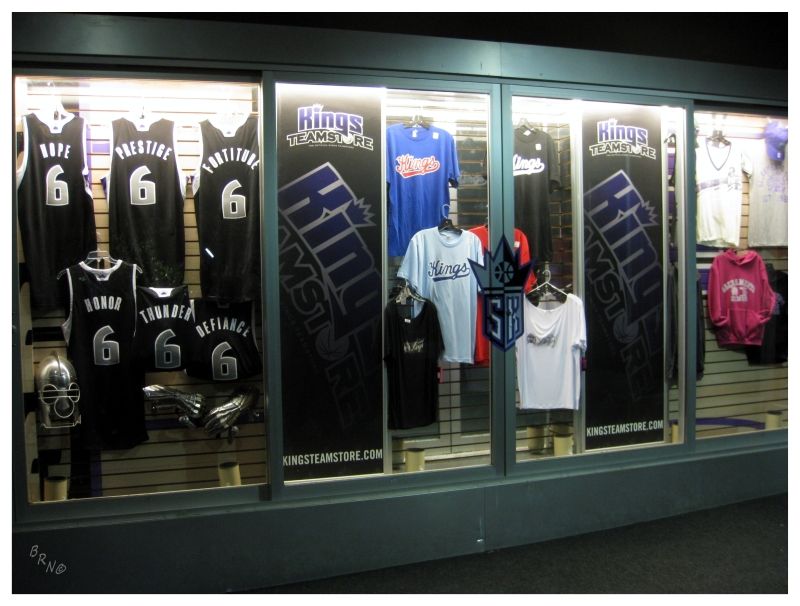 I made sure to pick up a Sacramento Kings souvenir after the game & the team store was a madhouse with 50%-off deals. I eventually settled on a Thomas Robinson shirt, since he's my boy from his Kansas Jayhawks days. Walking up to the cashier, some dopey, drunken fool was joking with the poor teenage girl cashier about how she wouldn't have a job after a few more games; which was really uncomfortable and sad. The dude then said something that was in really poor taste towards mentally challenged people, so I simply wrote him off as amongst the dregs of society & moved along.
After walking around the arena multiple times in the past 3 hours, I then came outside and was confused as to which direction it was back to my $167.49 room. After a police officer had no clue where the Holiday Inn Express was, I simply started walking, finding a 6-pack of beer at a Safeway before discovering my hotel base.
The room was nice enough, but worth $167.49? I suppose I value $167.49 more than most people.
---
The next morning, after checking out of my hotel room, I eyed unfinished strip mall ruins across the street, but decided against hopping a fence & risking the trespassing for something so preposterous.
Instead I went about with my original plans, to return to the Sleep Train Arena and check out the ruins of their unfinished baseball stadium basically right in their parking lot.
---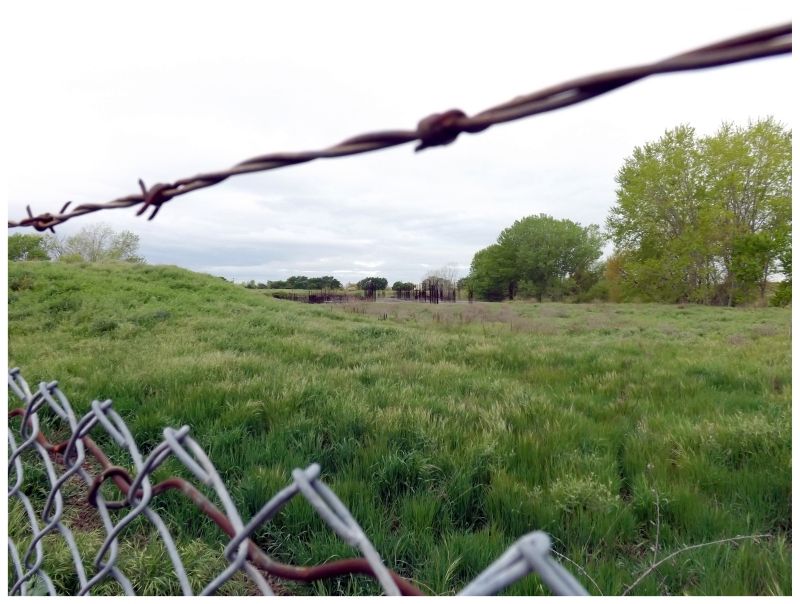 Unfortunately, the satellite views must be from January or February, as the grass today was already long enough that I didn't want to wade about in such a snake-infested state.
Some security guard managed to come over in the short time I was taking pictures behind the Sleep Train as well, so I simply went on my way. I had to get going anyway, as the morning hours were ticking away & I had to get to Ione shortly if I wanted to see Preston Castle while it was open for tours.
To check out the Preston Castle section, click here.
Afterwards, I planned to spend the rest of my afternoon driving through Gold Country and acquiring a taste for the area situated between the Sierra Nevada Mountains and the Sacramento Valley.
---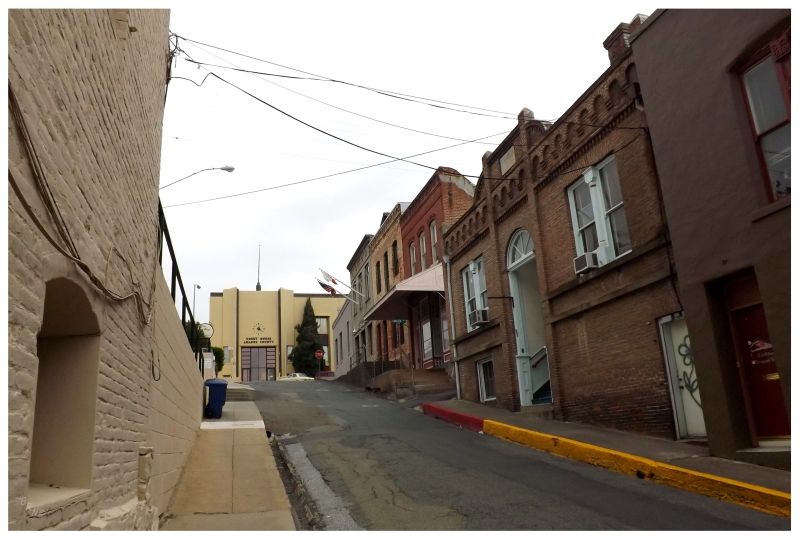 Without time to research all of Hawaii, New Zealand and then Gold Country; I simply explored Gold Country by using my map of county courthouses and taking the rural state routes between them as a way to see California's Gold Country. I didn't have the time to hike & camp & properly explore, so this would suffice for listening to Chuck Ragan and cruising sunny byways in one of my favourite states.
Leaving Ione, I would also leave behind the arid farmland with sparse trees which had dominated since Sacramento. From Ione, the elevation would grow from 300ft to nearly 1300 ft at Jackson, by going almost entirely east towards the Sierra Nevadas. This meant that the landscape around me changed to lush rolling hills, the occasional winery and a winding road with houses sprinkled about.
---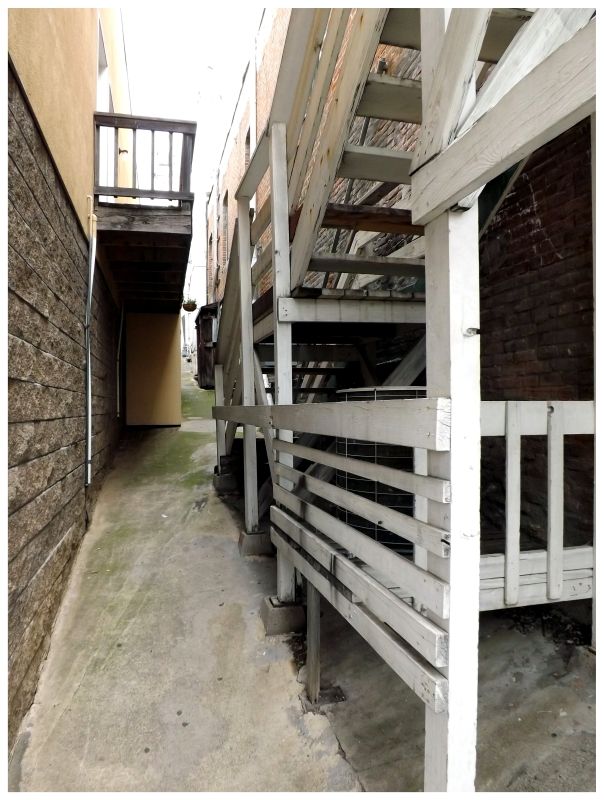 Downtown Jackson had a fine looking main street, with old buildings surviving as restaurants and antique shops. There were even a decent number of people walking about, more so the type of people interested in antiques than the neat alleys between buildings that I personally enjoyed.
---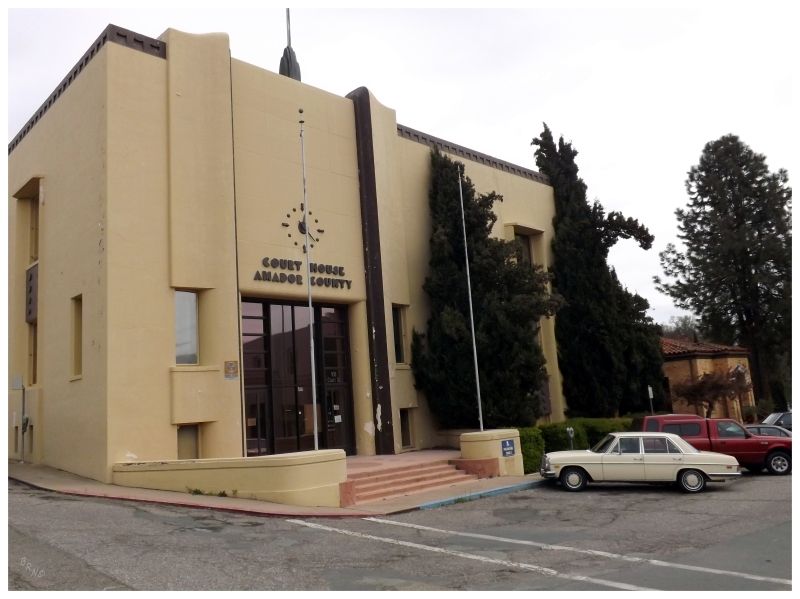 Jackson is the county seat of Amador County and you can see their county courthouse at the top of Court Street. It was actually built in 1864, but the 1939 Art Deco facelift covers up that fact.
It now sits empty as Amador County moved to a building on the edge of town that looks like a park washroom.
---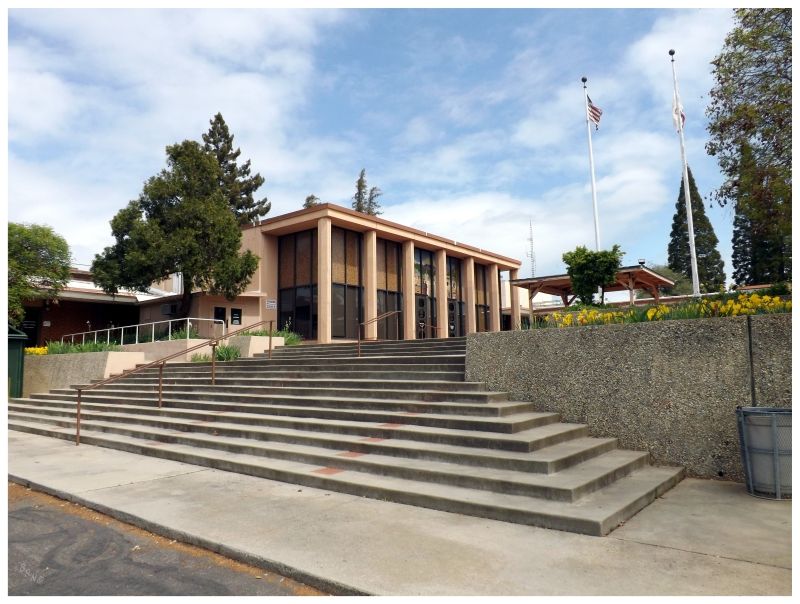 The Calaveras County Courthouse in San Andreas.
---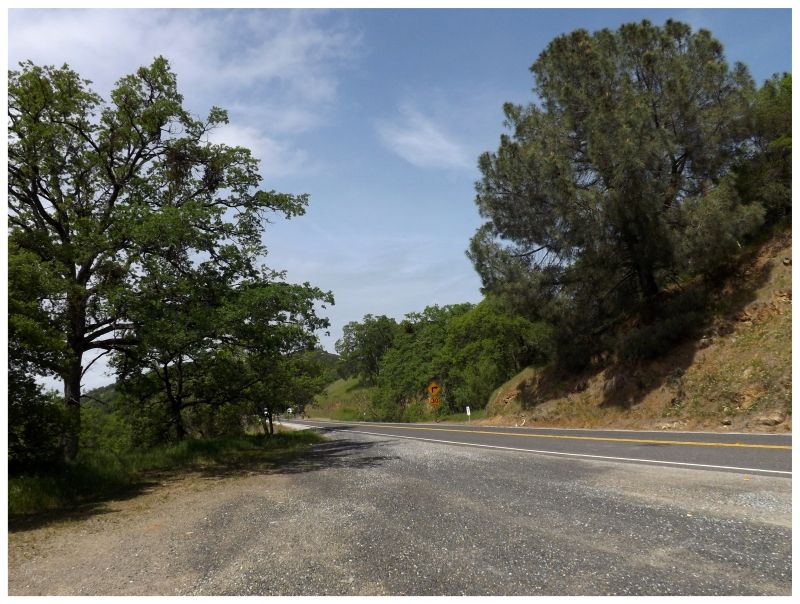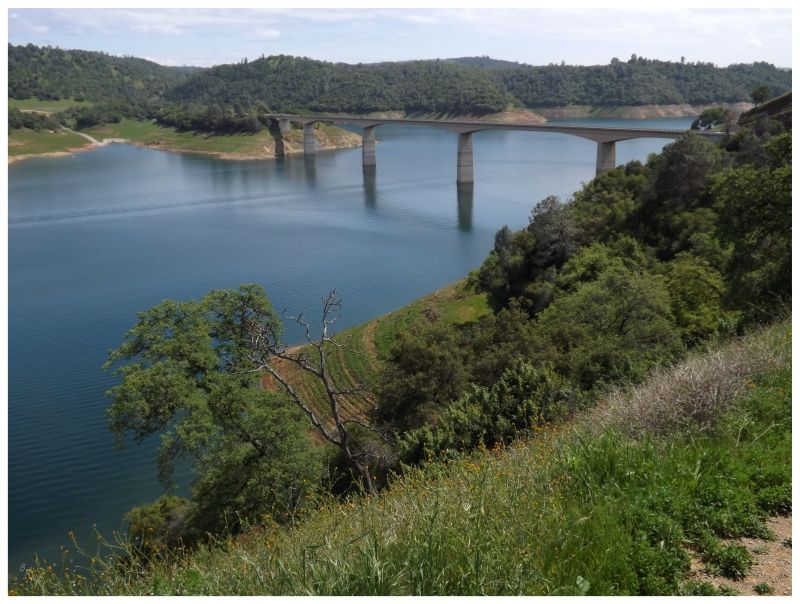 From Jackson, I went through San Andreas and on towards Sonora. This was all along the Golden Chain Highway - California State Route 49 - set as #49 for the 1849 rush of immigrants who came here for gold and were known as the 49ers.
The land change just before Jackson would continue, as it was more lush hills and winding roads, but now with a greater change in elevation and angle in the roadside hills.
---
The City of Sonora took the cake for the most impressive city of the day. Established in 1851 as the 11th incorporated city in the history of California, Sonora doesn't have that many more people than the other cities of today, but they've preserved and originally had some fantastic buildings, like their Tuolumne County Courthouse, built in 1898.
---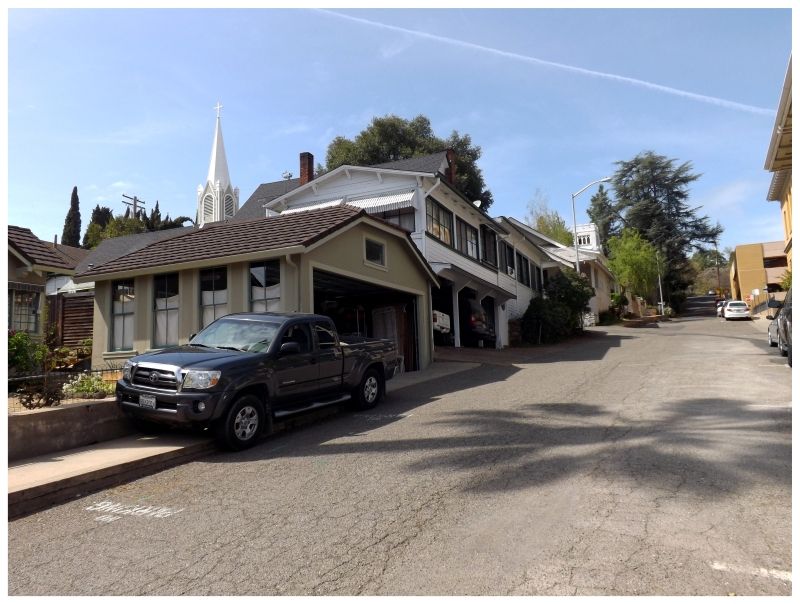 Sonora was so nice that I couldn't help but walk around, even if I was trying to keep moving in order to have enough time for everything today.
It didn't hurt that the weather was absolutely splendid. I really wanted to have dinner here.
---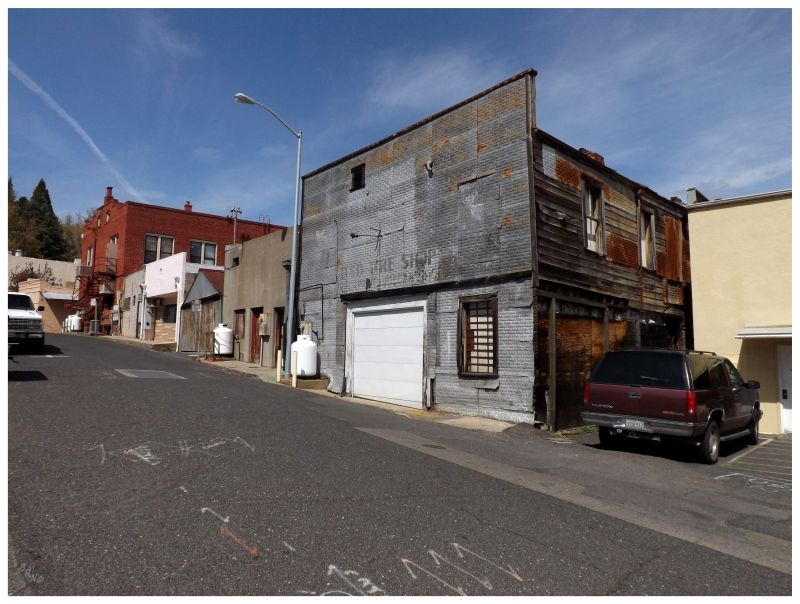 The funny thing was that upon leaving Sonora, I texted my friend to check on my flight since I'd learned my lesson with missed flights in New Zealand. It was here that I learned that the flight was delayed and I now had about 3 extra hours of daylight to explore.
I was too far away from Yosemite to have time for that. I didn't really feel like putting my bike together to ride for an hour & then spend another hour taking it right back apart. And the next county seat was Mariposa, about an hour away.
To be honest, I was really tired by now, so I was sort of letting myself fall to defeat by returning to San Francisco early.
---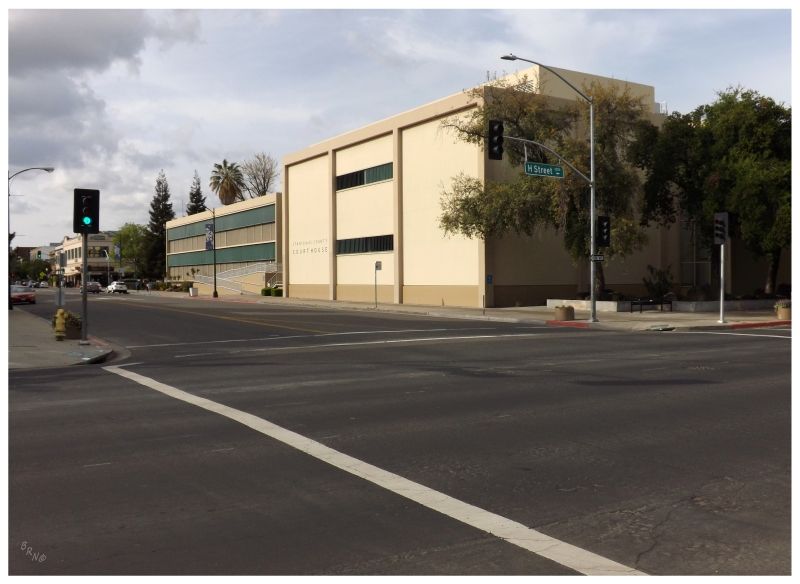 I would be crossing over the I-5 corridor, so it wouldn't be very hard to go through a city with a county courthouse and a decent place to eat.
I made the right decision in getting off at Modesto for a county courthouse, but even with a bit of time, I only ate Taco Bell. It might have had to do with the fact that I knew I wouldn't have it for another 2 months from this point.
Modesto seemed like a strange city though, the streets were really wide and there was large swaths of pavement and empty land. It didn't have much city enclosure to me, almost like a Midland TX or Columbus OH, but without any of the character of those places.
There was a really neat arch beside the Taco Bell. I have to give them credit for that.
---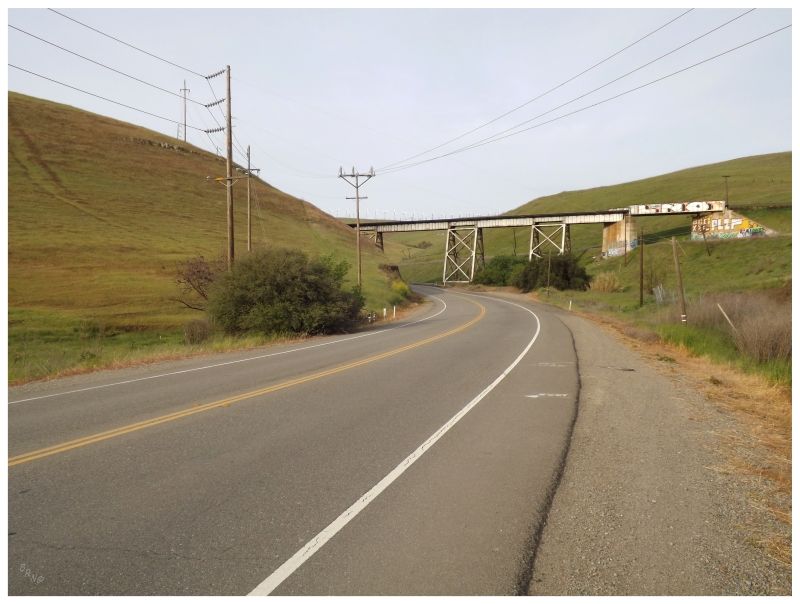 Modesto to San Francisco is about a 2 hour drive. Driving through beautiful California country in the late afternoon, I felt even more draw to stop and do something, but unable to think of anything quickly, I eventually resisted.
---
I would stop at Bayfront Park just before the San Francisco International Airport, watching a shorebird wade about the shallows as planes arrived overhead.
---
My friend wasn't lying about the plane being delayed. I sat at San Francisco for 3 or 4 hours, pushing into the night with irritation.
---
The delay would mean that I'd miss my connection in Newark and have to stay in Halifax for the night. Since I didn't book these flights as one ticket, I had to get a hotel in Halifax, as I really didn't want to spend the night sleeping on their awful airport benches. Thankfully they gave me the tourist rate, so it was only $130.74 for a very mediocre room by HFX, since they gouge you by being out in the middle of nowhere.
All of these delays could have happened with any ticket though, so the California layover was worth it. Although I imagine you could argue why I wouldn't have went with staying 2 more days and flying 33 hours straight to Newfoundland on the Sunday.
To me, I consider the most monumental journey of my life to be either the 22-state Route 66 trip or the Edmonton-Whistler-Seattle trip; but with all of these stopovers and exploring, this HI-NZ-CA trip has to be in the conversation.